Earthdance Lakeland 2012

Thursday, September 20, 2012 at 3:00 PM

-

Sunday, September 23, 2012 at 3:00 PM (EDT)
Event Details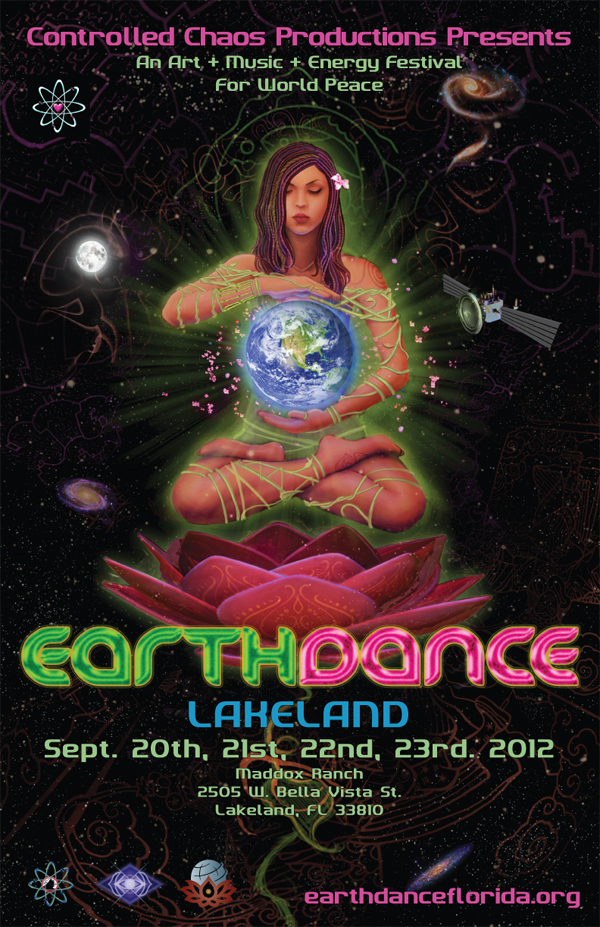 Our 4th annual Earthdance Florida Festival by Controlled Chaos Productions with
Support from Controlled Premonition Family Network returns for the 2nd year at
Maddox Ranch in Lakeland, FL . SEPTEMBER 20th, 21st, 22rd, 23rd. 2012 

www.EarthdanceFlorida.org


Earthdance, the single largest, global synchronized dance event in history, has
spread to Southwest Florida. Electronic dance music fans from Sarasota to
Gainesville and beyond are gearing up for Earthdance Lakeland 2012, an art,
music, and energy festival taking place September 20th - 23rd at Maddox Ranch.
Every event across the globe recites a Prayer for Peace at the same moment --
morning in the Australia rainforest, afternoon in California, dusk in Florida,
midnight in London, and sunrise over the Himalayas.
★ The Prayer for Peace takes place on Saturday the 22nd at 7pm Eastern time. 


The festival features wellness workshops, live artists, DJs, jam bands,
dancers,
and theme camps, so there will never be a dull moment! Expect a full
events from noon until 6.a.m. for a whole weekend of dancing,
For attendants seeking the quieter, spiritual side of Earthdance, the Center for
Personal Growth will be on location offering energy and healing workshops as well
as breathwork, thai-yoga massage, Biomat sessions, and psychic readings. Other
free workshops available at the festival include poi, hula hoop, belly dancing, and
Native American flute playing.
On the louder end of the spectrum, the Main Stage (The Lotus Temple) at
Earthdance will be enhanced and heavily decorated thanks to Coda Sound, Full
Range Audio, and Dancing Zombies. There will be two additional stages and one
sound camp, including Camp Airstream and the 
RhinoCube, not to mention mind-
blowing visuals by Third Eye Projections and Warp Corp. This festival features an
all-female line-up of headlining DJs - Starring DJ Rap, DJ Shortee,
Heavygrinder,
Suzy Solar, DJ Bella, and Oona Slim.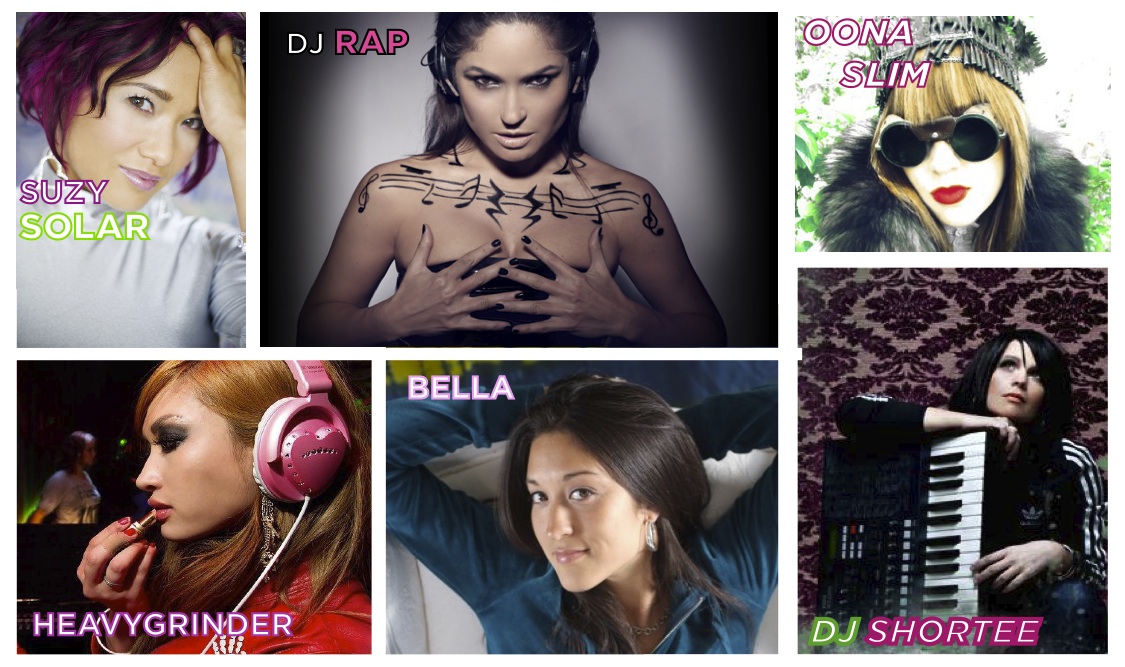 To empower women on the stage as well as overseas, Earthdance Lakeland
pledges to donate 50% of their profit to Ghanaian Mothers Hope to help young
women in Africa to become leaders in their communities. Specifically, proceeds
from this year will go toward equipping a health clinic to give 24 hour care to new
mothers and children in Ghana, Africa. In addition, $1 of each ticket sale goes
back to Earthdance International to promote a Culture of Peace across the wor



Check out all of our EARTHDANCE LAKELAND PERFORMERS Below: 


This is a Co-Created SHARE + PARTICIPATE Festival.

★ Participate in our FREE WORKSHOPS:
for-peace/
★ Contribute to our Sacred Earth Mandala: 
★

Earthdance Lakeland Article in ThisWeekInSarasota.com: 
♥ THIS IS AN ECO-FRIENDLY FESTIVAL 
♥ THIS IS A LEAVE NO TRACE EVENT 
When & Where

Maddox Ranch
2505 W. Bella Vista Street
Lakeland, FL 33810


Thursday, September 20, 2012 at 3:00 PM

-

Sunday, September 23, 2012 at 3:00 PM (EDT)
Add to my calendar
Organizer
Controlled Chaos is an event
promoting, and implementing
universal electronic dance music
events that showcase unique and
producers, singers, dancers,
artists, activists, healers,
speakers and other exclusive
performers and teachers. Every
event encourages the freedom of
creative self-expression that
Est. Spring of 2009, Controlled
Chaos Productions is a family
grown company that founded
Controlled Premonition's Family
Controlled Premonitions is a
collective of unique and talented
individuals that help in the
production of our affiliated events
and festivals. Controlled Chaos's
goal is to continue growing their
visionary network into a global
awarenes

s of unity through
music, dance, art and knowledge.
We feel that through experiential
learning and creative exchange,
we can strengthen connections
between people, communities,
www.earthdanceflorida.org
www.facebook.com/earthdanceflorida