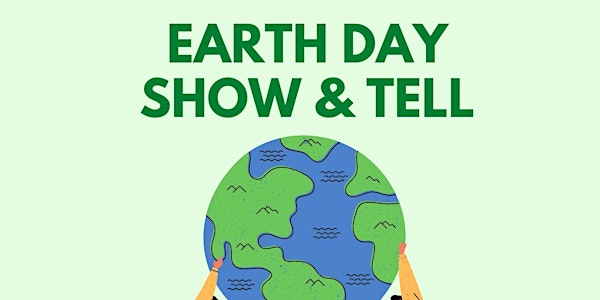 How did you spend this week for Earth Day? Join this online conversation for your Show & Tell !
About this event
Happy Earth Day 2020
Given the global lockdown, how did you spend your Earth Day/Earth Week?
Join this online working session Show & Tell to show and describe what you did, how & why. It can be any activity you did this week in celebration of Earth Day! (*as simple as a photograph of your activity would do!)
If you are needing some inspiration, here are some ideas :
1. Spending some time in your surroundings: https://twitter.com/radhika_iyengar/status/1252204152182247424/photo/1
2. Menu of options here: https://blogs.ei.columbia.edu/2020/04/17/celebrate-earth-day-covid-19/
3. "Draw on your slice": In a pie slice shape, (paper or online), draw what a beautiful Earth looks like to you. After you're done, we can pull different pieces together and create a sphere/Earth image.
Let us know if you have questions!
Email: iyengar@ei.columbia.edu and hshin@ei.columbia.edu for questions.