Earth Shift Conference

Friday, June 10, 2016 at 2:00 PM

-

Sunday, June 12, 2016 at 6:00 PM (PDT)
Event Details
THE EARTH SHIFT CONFERENCE
It is time to create a shift on Earth with the evolution of our consciousness. 
Join us summer June 2016 for a revolutionary live gathering in the beautiful Miracle Hot Springs Resort in Desert Hot Springs, California and experience cosmic harmonic sound healing concerts combined with dynamic presentations on a range of consciousness related topics. 
Featuring international musicians and speakers.
This is a global event calling out to the world so we may come together and assist in the awakening process. 
The entire weekend will also be broadcasted and livestreamed online. Details will be released soon about the livestream.
---
FEATURING
CHIREYA FOX ~ JULIAN FOREST ~ DR. DREAM
CELESTE YARNALL ~ JONAH BOLT (EMCEE) ~ NEIL GAUR
MS JIU JUNG ~ NATESH RAMSELL ~ DEVARA THUNDERBEAT
ASTARA FISHER ~ CHARLES GILCHRIST ~ JOAN OF ANGELS
JAY GABRIEL CAVAZOS ~ KAMINI NATARAJAN ~ MARY ELECTRA
ATHENA STARSEED ~ BRIAN BESCO ~ SCOTT MEREDITH
CARL ROESSLER ~ DANIEL OF SEDONA ~ ERIC DADMEHR
~SCHEDULE BELOW~
---
~WHAT WILL BE COVERED~
Sound & Vibration
Sacred Geometry Awareness
The Shift in Consciousness
Holisitic Healing & Alternative Medicine
DNA Upgrade & Activation Workshops
333 Tibetan Bowl Galactivation
Ascension
Live Entertainment and Music!
---
Join us on 6/10/2016 - 6/12/2016
For this revolutionary gathering!
THIS EVENT WILL BE BROADCASTED ONLINE TO A GLOBAL AUDIENCE
 (HOTEL INFO AND DIRECTIONS BELOW)
---
CELESTE YARNALL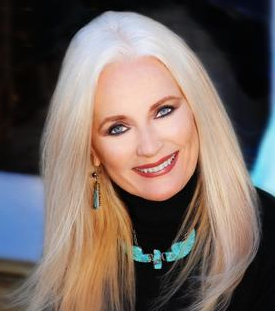 Celeste Yarnall, world famous actress on Star Trek, has been a radio host and regularly appeared as a speaker/lecturer.
Celeste Yarnall of Star Trek fame is an amazing woman of many talents who has been very successful in many fields, including managing screen writers, hosting a Radio show and regularly appearing as a speaker/lecturer. The model and actress, romanced by Elvis in Live a Little, Love a Little, was named the Foreign Press' Most Photogenic Beauty of the Year at the Cannes Film Festival in 1968 and received her PhD in nutrition in 1998, setting trends for holistic living before it became as popular as it is today.
---
CHARLES GILCHRIST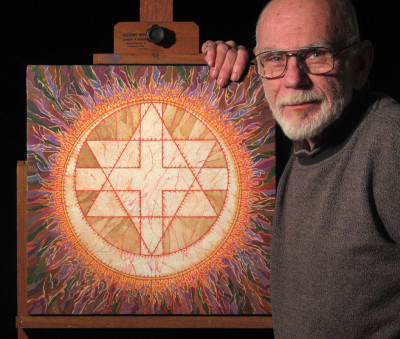 Charles Leslie Gilchrist was born in Wichita Kansas on June 17, 1940 at 12:04 PM. He showed marked artistic talents at a very early age, drawing and painting constantly. His artistic career really began at the age of four, as he was already convinced of his life's path.
His formal art education began at the age of 11 (1951). He was the youngest student ever taken by Genevieve Ingram Frickle, a well known portrait and landscape painter, living, working and teaching in Wichita. She developed his natural drawing talent and taught him to see as an artist.
---
JULIAN FOREST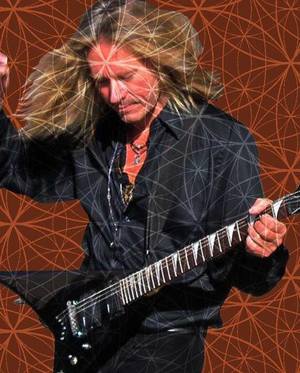 Julian Forest is a cosmic musician and sacred geometrist who has gained international notoriety for creating cascading, electrified sound waves for meditation and healing. He is currently creating "The Miracle Hot Springs Earthshift Conference" with Jonah Bolt from Starseed Radio as MC and Host. Julian Forest has sound tracked sacred geometry videos for Charles Gilchrist, starred in several movies, is affiliated with Surtarang Waves of Melody, started by Ravi Shankar and is building a new Renaissance on a planetary scale. The easiest way to find Julian is to type in Julian Forest musician on google or Facebook and go to his Fan Page.
---
CHIREYA FOX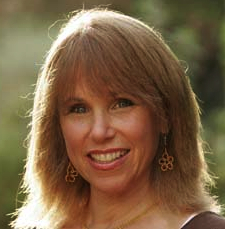 4D-5D Graduation for Earthlings
What is this time on the planet all about? Why does it feel at once exhilarating and super challenging? How do we move fully into the new world with joy, true healing and understanding? Join Chireya for a transmission from the Lineages of Light about the awakening sequence in process, how we are shifting from the 3D age of competition and power struggles into the 4D heart consciousness, what challenges may be arising for you personally, professionally and in your relationships, and how to fully step into the Awakened Heart as a graduate into the new realities arising on earth. We will also discuss the Recalibrations Process and Chireya will share activating tools for clearing energetics and moving forward powerfully.
---
DR. DREAM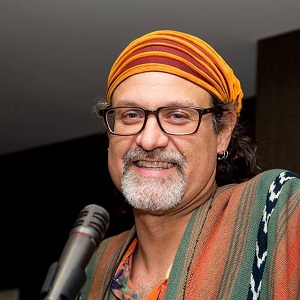 Galactivation?:
The Universal LOVE Galactivation is a multi-sensory journey utilizing multiple energetic modalities to create a tangible spiritual experience. The energy provides you with an opportunity to align to an energy source that promotes healing, self-empowerment and authenticity.
The Flow?:
Dr. DREAM guides you through visualization and storytelling into a deep meditative state. The Band of Angels joins Dr. DREAM to facilitate a range of holistic modalities and tools on and around you. The list of modalities are listed below.
Dr. DREAM:
Dr. DREAM has been gathering groups together for the purpose of raising frequencies and expanding consciousness for many years. In January of 2010, Dr. Dream officially began the Tour of LOVE. Since that time, there have been more than 380 Galactivation Experiences, in over 120 cities around the world!
---
DEVARA THUNDERBEAT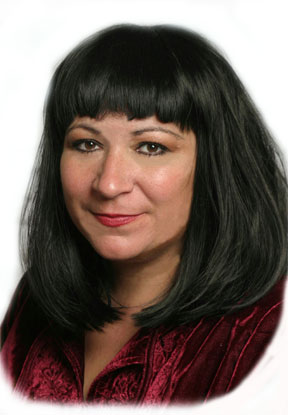 The name "ThunderBeat", was given to her by Native American elders, because of her abilities to heal and awaken through the power of sound.She is an International, Multi – Award Winner, A Musician / Composer, Author, Teacher, Speaker, 22 DNA Facilitator, Certified Reiki Master and a Pioneer in Sound Healing. www.ThunderBeat.com
Friday Workshop:
RAINBOW LIGHT BODY ACTIVATION WITH DEVARA THUNDERBEAT:
This transmission of love with color – Light – Sound will assist you in expanded your awareness of your Higher Self, True Self, Divine Self, Multidimensional Self and Diamond Self.
Saturday Workshop:
12 DNA ACTIVATION WITH DEVARA THUNDERBEAT
• Repairs Damaged DNA That We All Have From Pollution & Bad Foods/Water.
• Remember Who You Are And Why You Are Here. 
• Releases Unconscious Knowledge Stored Within.
• Activates Dormant Brain Functions To Their Original Divine Function.
• Raises Your Frequency Level Helping You With The Shifts. 
• You Will Begin To Manifest Your Higher Intuition, Telepathy And Clairvoyance.
---
JONAH BOLT (EMCEE)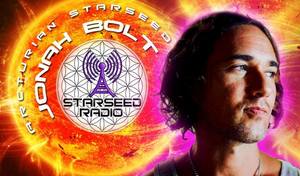 Jonah Bolt, Host and Commentator at Starseed Radio, empowers listeners by sharing ancient knowledge, secret information and technology to sustain the planet. Jonah is heavily involved in community development with organizations, such as Transition Black Mountain, NC & Transition Asheville, NC (transitionasheville.org), Peacetown Asheville, NC (peacetownasheville.org), Evolver (evolver.net) and uses aspects from the "Domain" Eco-Village for the homeless.  
He is a Youth NOW campaign activist youth now which reaches out to high school & college students across the globe, partnered & supported b We the World (wetheworld.org). Starseed topics cover the latest in World News, Conscious Living, Health & Wellness, Earth Changes, Global Events, New Technologies, Spirituality, Sustainable Practices, Esoteric Topics, Holistic Practitioners, Healers & Galactic News. He features ground breaking Conscious content, which includes Environmental and Social Change movements, Activism, springing from real change at the community level.
---
MS JIU JUNG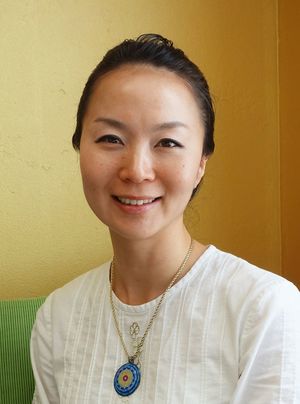 Ms Jiu Jung is a Master Trainer, Master Healer and the former Project Director of Sedona Meditation Center, an international non-profit foundation. She received rigorous yoga training in the MoAk Mountains of South Korea where her now world-known Teacher and author, Ilchi Lee, received his enlightenment. While in meditation in the MoAk "Mother of Mountains" in October 2006, she opened up to her own personal vision, which took her to the red rocks of Sedona.  
Upon coming to America she initially served as a Master Healer at a center in New York City for 3 years, until a new building was created as the Sedona Meditation Center, which she directed for 4 and ½ years. At least 15 demonstration training videos, once found for Ms Jung on Youtube under " J Jung" and  " Haejung Jung" are now found at changeyourenergy.com.  Her youth, posture, form, vitality and heart are visible in these and in her popular classes, and she is highly regarded by other American and Korean Yoga Masters, practitioners and travelers. She has taught Ki Gong (Korean for Chi Gong), a Korean form of meridian yoga, and many other classes. She leads retreats, vortex tours and is a gifted energy healer and spiritual intuitive who applies the 10,000 year old "Sun Do (Taoist)" energy principles to her work. 
---
NATESH RAMSELL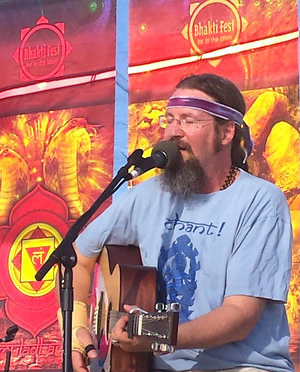 Natesh Ramsell is known for his Kirtan devotional music, call and response singing and professionally recorded Indian chants. Natesh is a living example of the ecstatic heart who has led kirtan at BhaktiFest, ShaktiFest, Sedona Yoga Festival, the Festival of Colors in Las Vegas and the Zero Point: Flower of Light Festival. Drawn to Swami Muktananda in 1979 and the Siddha Yoga path, he later had a profound dream of Ammachi, becoming her devotee in the early 1990's to the present.
Starting in late 2003 he started 'downloading chants from Source' on a regular basis, creating at least 180 chants since, formed the Kirtan Wallahs with his wife Monnie and held over 600 public kirtan gatherings. More than 100 live recordings of his chants are posted on his Bandcamp page. In early 2014, Natesh released his first studio album, Bliss of Kirtan, featuring many gifted musicians and singers, quite familiar to kirtan lovers in the West.
---
TOM FILSINGER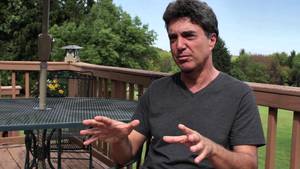 Tom Filsinger is a creator, author, professor and entrepreneur, founding three companies, Filsinger Games, Filsinger Publishing, and Dark Menace Productions. He is the creator of Champions of the Galaxy and Legends of Wrestling role playing games. Tom has also been interviewed on television and radio shows both nationally and internationally and appeared at numerous comic book, game, and wrestling conventions. Stan Lee, creator of Marvel Comics, has worked side-by-side with Tom and remained a supporter. He is also a psychology professor and author of "The Dark Menace of the Universe", a memoir and treatise on creativity as it relates to rebellion and culture. Tom attended John Carroll University, a Jesuit college in University Heights, Ohio, and went on to graduate school at Northern Illinois University in Dekalb, Illinois, majoring in social/personality psychology for his Masters degree.
---
JOAN HANGARTER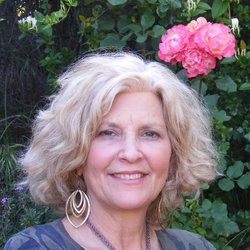 Joan of Angels, also known as Dr Joan Hangarter, DC is a visionary, intuitive artist, consultant, healer, author, speaker, who has dedicated her life to learning the art of listening to your inner voice and manifesting your visions.
In 2013, Joan began receiving the images from the Earth Messengers, Beings sent by the Divine. She was instructed to paint "33 angels in 30 days, and then to "Paint us and we will come." These messengers bring unconditional love, wisdom, guidance and most of all healing for the world. These paintings are unique portals to accessing the divine and fulfilling your destiny.
These divine beings are calling you to awaken, remember, and step into your destiny. They support you in clarity of vision, dissolution of obstacles and renewed courage to follow your calling. Through group and private sessions, as well as paintings, Joan of Angels guides her clients through the awakening of mission, purpose and destiny.
Find out more at www.earthmessengers.org Channeled messages available through paintings, readings, prints, cards and group events.

---
KAMINI NATARAJAN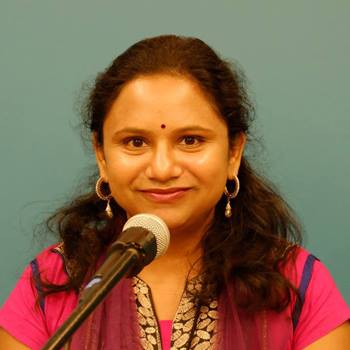 Kamini is a Indian Classical and Kirtan singer based in Los Angeles area. She likes to incorporate various ethnic sounds from different parts of the world into her music. She truly believe that music unites the entire world and brings us closer. Kamini spent over a decade learning Indian classical music and won several national level awards for her music in India. Her music is spiritual, soulful, mystical and simply engaging. She incorporates intricate Raagas and traditional rhythm patterns - "Taals" into Kirtan music. This blend of Raagas and Taals along with Sanskrit Mantras lifts listeners into a higher state of consciousness- a state of pure bliss, away from day-to-day stress.
Presentation: Kamini will be leading a Kirtan and Naad-Yoga session. Naad-yoga is the Yoga of sound. Naad-Yoga is based on the experience of sound vibration and its effect on the body and mind. Kirtan singing helps with this as we chant mantras and use sound, breath and rhythm to enable us to go deeper into a meditative state.
---
MARY ELECTRA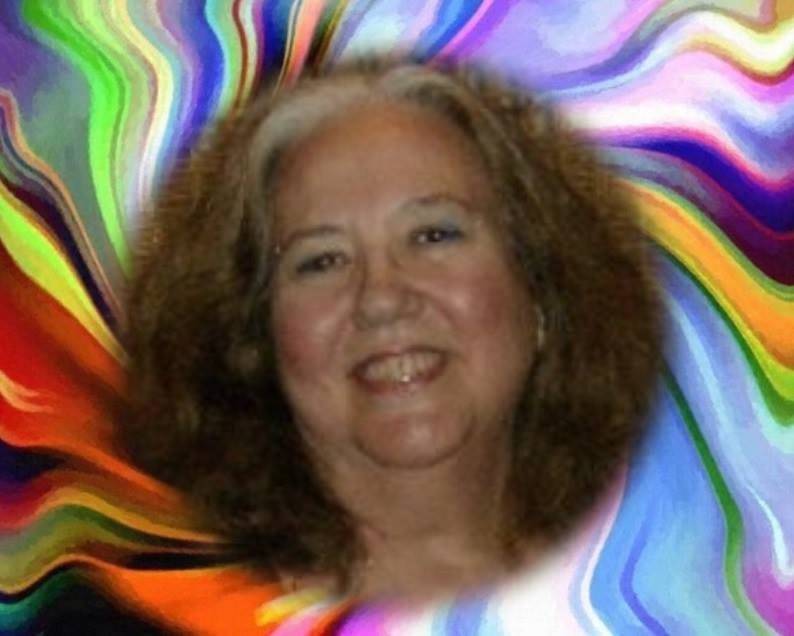 Internationally known Tonal Alchemist, Mary Electra, is a master of alchemy through sound enhancing and assisting the intentions of healing individually and globally. She has also written and published 3 books and produced 3 Sound Healing CD's.
In her healing work, Mary works on many dimensional levels, using such techniques as vibrational healing, body and breath work, tarot and spiritual counseling. Ancient sound and tonal frequencies of other dimensions manifest through her, and she is inspired by the spiritual vibrations of many masters i.e., Mary Magdalena, the Christ Consciousness, Sai Baba, Baba Ji, Mother Mary, as well as many other inter-dimensional beings.
Through the sound and inter-dimensional frequencies, unique to Mary, you will be guided to connect with your own inner wholeness through the portals of your higher dimensional self thus assisting you to find a true sense of homecoming, while opening you to your own personal "Omnipotence".
---
ASTARA FISHER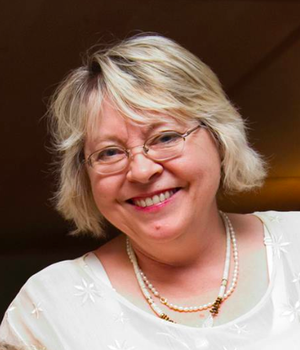 Astara Fisher is currently one of several dozen Solar Body trainers in America, reaching out to communities with simple, dynamic exercises for exponentially boosting the immune system by activating the Light Body. She was an anchor for Solara's activations in the 1990's in Seattle, WA and Vancouver, BC; traveled the world for ten years, attending Pujas in various countries with Sahaja Yoga, a form of kundalini yoga; and is writing A Children's Mythology of the World – A Secret History of Our World, Past & Present, for 10 to 14 year olds and their curious elders. She is Activity Coordinator at Sedona Meditation Center and Director of Sedona Wish List, a local organization representing more than 100 charitable and service organizations in the area.
---
SCOTT MEREDITH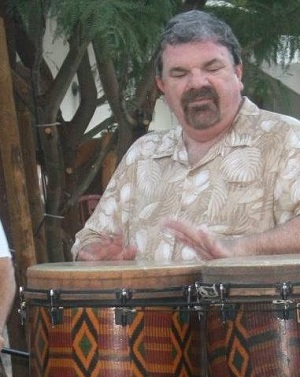 Scott Meredith has been an active member of the desert's metaphysical community for almost 30 years.  As a massage therapist in the early 1980's, Scott was introduced to many healing modalities such as Reiki, gemstone color therapy, and  tonal harmonics using singing bowls, chimes, and gongs. With Carl Roessler, Scott began to weave sound together with flutes and didgeridoos creating a very powerful vibrational sound bath. Each sound bath is a unique "in the moment" experience, guided by spirit to create a great flow of energy, wrapping participants in a true sense of belonging and deep state of relaxation.  Scott and his wife Joy opened Crystal Fantasy in downtown Palm Springs in 1987.
---
CARL ROESSLER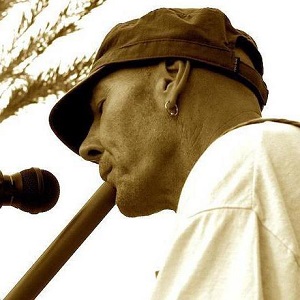 Carl Roessler has been a prolific multi-cultural musician, composer and sound healer for many, many years.  Carl incorporates the sounds from crystal singing bowls, the flute, the didgeridoo, and other indigenous instruments creating a rhythmic moving meditation, instilling a profound sense of peace and harmony. Together, Scott and Carl have facilitated healing musical experiences for many years, such as sound baths, drum circles, and interactive entertainment where the audience and participants becomes part of the sound experience. From tribal beats to meditative sound baths, Scott and Carl utilize and harness sound and create very imaginative experiences.
---
DANIEL OF SEDONA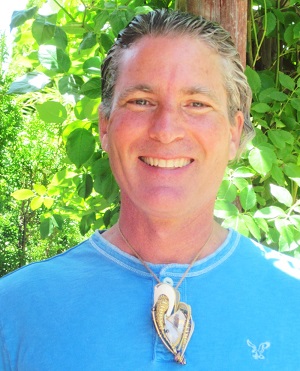 Daniel Of Sedona has traveled the world, lived within a 4000-acre self-realization community, taught martial arts as a black belt master, and is an author (One White Stone, Mystic Wisdom), teacher and mentor in the ways of self-mastery, sacred sexuality, and the full embodiment of our divine nature, while inspiring people to authentically live their passion, potential, and purpose.
Daniel's authenticity, radiance and compassion assists in promoting profound energetic and emotional healing and inner transformation through a form of life coaching, transpersonal psychology, sound healing (didgeridoo) and energy medicine to help break through mental limits and emotional barriers. With shamanic medicine and his ever-present didge, Daniel of Sedona is a "WayShower", mystic and alchemist teaching classes in activating higher states of consciousness, breathwork and workshops in the sacred masculine.
DanielOfSedona.com

---
ERIC DADMEHR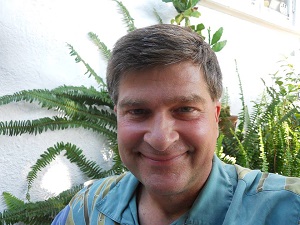 Born in Sacramento, California, and raised in Teheran (Shemran), Iran, he was introduced to Persian Classical Music at a very young age, such as that of the Setar (for star). Learning Musical theory relating chords to the stars and the body (as above as below) came naturally. Eric grew up hearing stories in the ancient oral tradition and having his chakras opened to raise his life force kundalini up to the crown. Eric's love for music at an early age blossomed into dancing and DJing at house parties.  He came back with his family to Sacramento, California, and graduated from UCLA in 1986 with a BA in Fine Arts, where he remained to study Art History and filmmaking. He has produced videos for Evian France, LA Style, weddings, Hollywood parties, and for Pilates instruction. He also speaks at conferences about UFOs at MUFON, UFOCON, and current events at 5DEvents.com in Berkeley this September, where he is known as "Eric the Healer".
---
BRIAN BESCO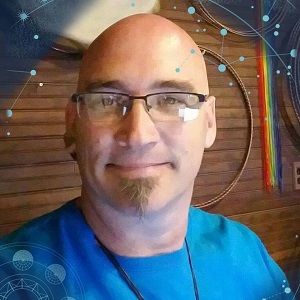 Soul Alchemy Workshops:
Our workshops are meant to empower the human through a higher Soul connection and static clearing, to stand fully in their Light. The profundity of what can happen with simplicity, grace, and ease, is the new wave for Humanity in Creation… ever expanding, in Love.

Simple tools to align with the Higher Soul Self and:

Unlock DNA and activate Soul Codes.

Connect with your Star Family and Soul Group. 

Clear non-beneficial energy attachments, entities, energetic implants, and Soul Contracts that no longer serve you.

Clean, clear, balance, align chakras.

Ancestral healing and clearing.

Going Soul to Soul with another.
Space Clearing with simplicity and ease, including non-beneficial geomagnetics, portals/vortexes, entities, energies, etc.
Use Light Grids to anchor Light frequencies for cleaning, clearing, and raising the vibration of lakes, streams, aquifers, wells, and municipal water supplies.
Work with Portals and Portal Keepers
---
ATHENA STARSEED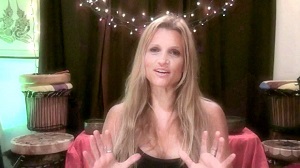 Athena StarSeed (Tina Castaldi) is a Singer/Songwriter who focuses on celebratory and transformational themes with multi-media, song, movement and self-expression through the dimensions of Light. As a cosmic channel for Supreme Grace, her activations channel cosmic wisdom through her Heart Chakra transmissions and the Divine in Motion.
Athena overcame a rare bone disease as a child, leaving behind her surgeries, wheelchairs, braces and crutches through the power of prayer and sheer determination to run marathons and do film stunt work. As a result she was featured on TV (Nash Bridges, Body Challenge on Discover Health Channel and the Learning Channel). Her credits include film and live theater and she received notoriety in the fitness world starting in 1994 with First Boot Camp, (then published in Shape, Ms Fitness and her story aired on Hard Copy with Jack LaLane). Now found as www.LiteBodyFitness.com, Athena has trained thousands for over a decade, including celebs on retreat where the body-mind-spirit connection is sought. Athena has been producing music concerts in LA for the homeless for the last three years, after losing her multi-million dollar home gifted her with greater compassion for her displaced brothers and sisters. Her passion is to ignite the dormant spirits of humanity to "Dream their Life Awake!" www.CastaldisBootCamp.com.
---
JAY GABRIEL CAVAZOS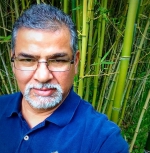 Gabriel's efforts to the New Biotecture Design Engineering of Environmental Behavioral Sciences has him currently completing his Masters/ Doctorate education through his full scholarship with the IAOS International Academy of Science under the direct guidance of academy founder/ world renown hydrogen technologies scientist Dr. Roger Billings. Having graduated from South Hills High School, West Covina, CA.

in 1974, where he also received his first music recording contract in Hollwood, he went on to college at the California State University at Chico State. Today, his commitment to the future of bio construction management and land development is strictly 100% Eco Sustainability rooted in a protocol that he has coined as "2M2DTomorrowTODAY BioTechnologies in his pursuit to realize the symbiotic integration of ALL Life Living Structure as ONENESS stemming from his studies and mentorship with one of the world's leading Sacred Geometry Fine Artists/ Philosopher's Charles Leslie Gilchrist.

With current projects in the United States, Costa Rica, Panama, Chile, Asia, Australia and Europe, ARCOTU is leading the way in developing NEW Proprietary Technologies in Sound Frequency Behavior, Energy & Healing, Organic Composite Materials and Bio-Technologies, Alternative/ Renewable Waste to Energy Management Systems, Organic Food Production, Environmental Restoration Efforts, Holistic Health & Wellness Healing Services, New Sacred Social Economic Systems for Monetary Abundance for ALL.

Mr. Cavazos is a believer in the co-creation of "Peer to Peer, People to People activities and maintains numerous strategic alliances with some of the most brilliant minds, individuals and companies of our modern times operating as a mastermind that he calls the "ARCOTU Vision Team!" "We are developing
New Alternative Hybrid Sciences that I think of as the "Green Apple of Life" that is revolutionizing the way we Live, Work and Play in complete synergistic harmony with the "Laws of Creation, states Gabriel. It is leading us into a New Frontier of Self-Erection by Bio-Environmental Behavior and Signal that has never before been accomplished on the face of our Planet through the understanding of our "PRIMORDIAL LANGUAGE"
~SCHEDULE~
FRIDAY
2:00 PM - 3:00 PM
OPENING CEREMONY
3:10 PM - 4:10 PM
BRIAN BESCO
4:20 PM - 5:20 PM
CHIREYA
5:30 PM - 6:00 PM
ATHENA STARSEED
7:00 PM - 8:00 PM
DANIEL OF SEDONA
8:00 PM - 9:00 PM
CONCERT WITH JULIAN FOREST
SATURDAY
6:30 AM - 7:00 AM
ATHENA STARSEED
7:10 AM - 8:10 AM
ASTARA FISHER
8:20 AM - 9:20 AM
JAY GABRIEL CAVAZOS
9:30 AM - 10:30 AM
DEVARA
10:40 AM - 11:40 AM
CHARLES GILCHRIST
11:50 AM - 12:50 PM
CHIREYA
12:50 PM - 2:00 PM
LUNCH
2:00 PM - 3:00 PM
JOAN OF ANGELS
3:10 PM - 5:10 PM
333 TIBETAN BOWL FUNDRAISER
5:10 PM - 5:55 PM
BREAK
6:00 PM - 7:15 PM
CELESTE YARNALL
7:20 PM - 8:15 PM
KAMINI NATARAJAN
8:15 PM - 9:00 PM
JULIAN FOREST CONCERT FEATURING KEIN ALLEN KAY
9:00 PM - 10:00 PM
SCOTT MERDITH
SUNDAY
7:00 AM - 8:00 AM
MS. JIU JUNG
8:00 AM - 9:00 AM
CARL ROESSLER
9:10 AM - 9:20 AM
MICHAEL TELLINGER
10:20 AM - 11:30 AM
MARY ELECTRA
11:30 AM - 12:30 PM
CHRYSTAL STARWEAVER
12:30 PM - 2:30 PM
LUNCH
2:30 PM - 3:30 PM
DEVARA
3:30 PM - 5:00 PM
CHARLES GILCHRIST
5:00 PM - 6:00 PM
NATEST KIRTAN
When & Where

10625 Palm Drive

Desert Hot Springs, CA 92240


Friday, June 10, 2016 at 2:00 PM

-

Sunday, June 12, 2016 at 6:00 PM (PDT)
Add to my calendar
Organizer
julian forest is a world renowned musician and sacred geometrist . with projects all over the world.