Description
EarthShift Conference
MEETS
Star Knowledge Conference
FOR AN EPIC EXPERIENCE AND GATHERING OF LIGHTWORKERS HERE TO TRANSFORM THE PLANET
Join us for a gathering of conscious souls to activate our consciousness and empower us as we tap into higher dimensional wisdom this November 11th - November 13th for the 11-11 Earth Shift Conference at Miracle Springs Retreat Center in Desert Hot Springs, California. Plan on 3-plus days of amazing presenters and conscious frequency raising music. (Set up after 4pm Thur Nov 10, followed by Speakers for Thur "soft" opening.)
This Gathering marks the 20th anniversary of the
Star Knowledge Conference
EarthShift-meets-StarKnowledgeConference embodies several new features which are exhilarating and elevating. Founder of EarthShift, JuliAn Forest, envisioned a new format where art, music and interaction are interwoven throughout presentation. The upcoming Nov11-13 event ALSO has a super historical quality...not only are two conferences combining to create a powerhouse event...it's the 20th anniversary of Star Knowledge ! Join Chief Golden Light Eagle and his tremendous presenters, along with JuliAn and all of the Earthshift people for four days which will magically alter reality! Get your tickets OR inquire about vending tables at www.earthshiftconference.com.
ART & MUSIC * HEALINGS * READINGS * SOUND HEALING * SACRED GEOMETRY * EMPOWERING WORKSHOPS * SPIRITUAL KNOWLEDGE ANCIENT WISDOM * EXPANDED CONSCIOUSNESS * INTERACTIVE PRESENTATIONS...SCROLL DOWN FOR BIOS & PICS!
EARTH SHIFT PRESENTERS
CELESTE YARNALL ~ NAZIM ~ DR. DREAM ~ MICHELLE ANDERSON

JULIAN FOREST ~ ASTARA FISHER ~ JOAN OF ANGELS
CHIREYA FOX ~ DEBRA GIUSTI ~ ELIZABETH ENGLAND
MS HAEJUNG JUNG ~ JONAH BOLT ~ JAY GABRIEL CAVASOZ
CHARLES GILCHRIST ~ SAMUEL KIWASZ ~ BRIAN BESCO
AROS CRYSTOS ~ MARY ELECTRA ~ SCOTT C MEREDITH
NANDHIJI ~ ATHENA STARSEED ~ JAKE TOROSSIAN
KAMINI NATARAJAN ~ ERIC DADMEHR ~ DAVID KOBZA
CRYSTAL STARRWEAVER ~ DEVARA THUNDERBEAT
GENTLE THUNDER ~ SAMARA SHAW
MASSIMOGLI RAJANANDA
JENNY MARKS ~ ABRIL MONDRAGON

STAR KNOWLEDGE PRESENTERS
CHIEF GOLDEN LIGHT EAGLE
LAURA EISENHOWER ~ JEN BERRYHILL
ANARA WHITEBEAR ~ CHRIS KATSAROPOULOS
MARY LIGHTWEAVER ~ UQUALLA ~ BOBBI JO KUHL
GARRETT DUNCAN ~ ANOUK SOPHIA

---
11/11/16 - 11/13/16
("soft" opening Thur Nov 10 - set up after 4pm, evening speakers)
---
In addition to individual presentations, there will be several panels, including an indigenous speakers panel of nine.
CELESTE YARNALL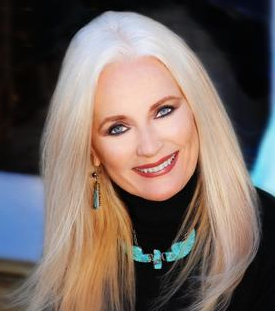 Celeste Yarnall, the EarthShift Keynote Speaker, gained world attention as an actress on Star Trek, and has been a radio host and regularly appeared as a speaker/lecturer. She is an amazing woman with many talents and success in many fields, including managing screen writers, hosting a Radio show and regularly appearing as a speaker/lecturer. The model and actress, romanced by Elvis in Live a Little, Love a Little, was named the Foreign Press' Most Photogenic Beauty of the Year at the Cannes Film Festival in 1968 and received her PhD in nutrition in 1998, setting trends for holistic living before it became as popular as it is today. She is known for the documentary "FEMME – Women Healing the World".
NOTE: STAR KNOWLEDGE PRESENTERS BELOW, FOLLOWED BY EARTHSHIFT PRESENTERS
CHIEF GOLDEN LIGHT EAGLE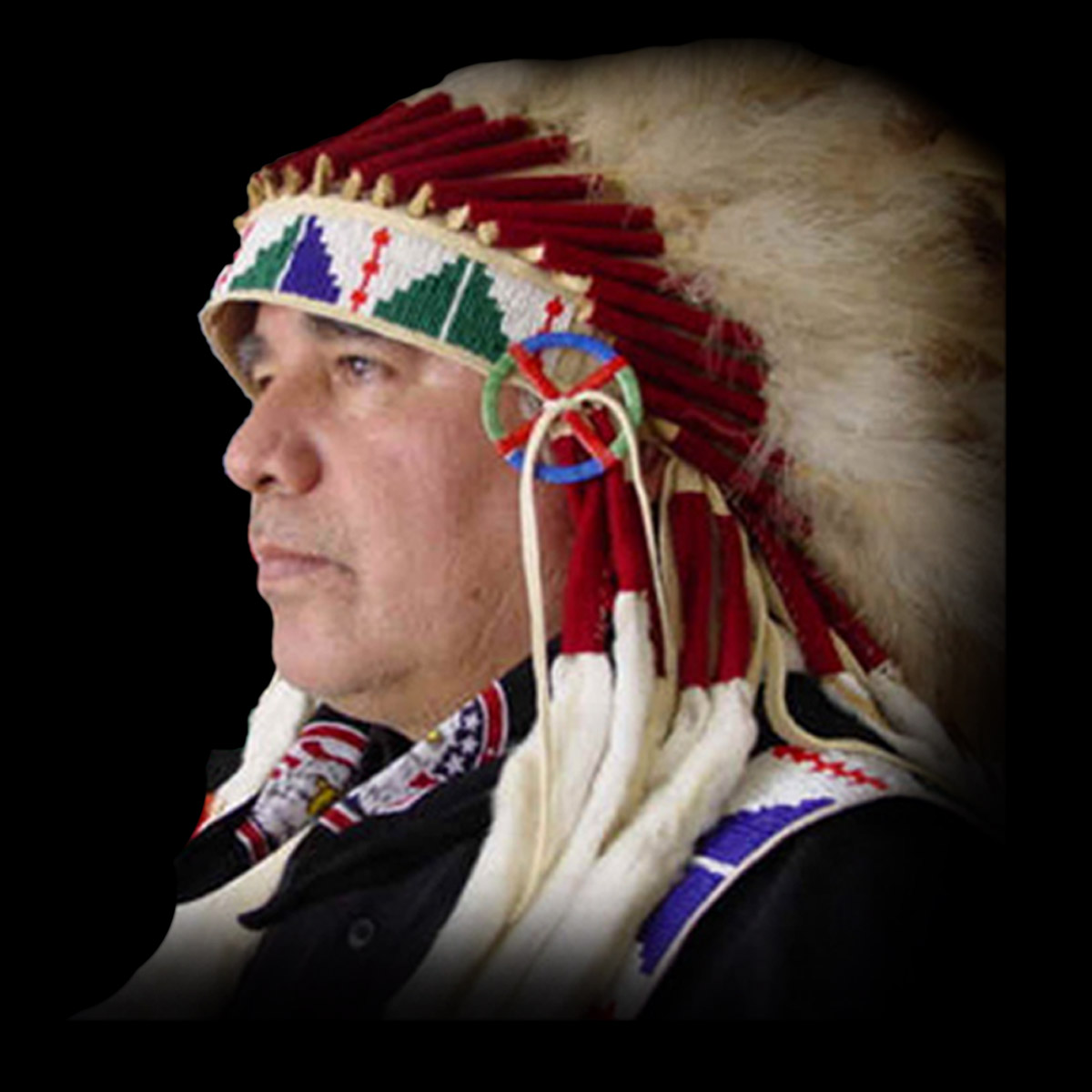 Teacher of The Star Ways, Chief Golden Light Eagle is one of the "original code carriers" of Turtle Island (North America). Nakota Sundance Chief Golden Light Eagle, is a member of the Nakota Ihunktowan Band of South Dakota, a spiritual advisor, and one of the seven Sundance Chiefs of the Yankton Nakota. Through years of prayer and ceremony, with a group of spiritual teachers, he has brought forth interpretations of the Star Laws.
LAURA EISENHOWER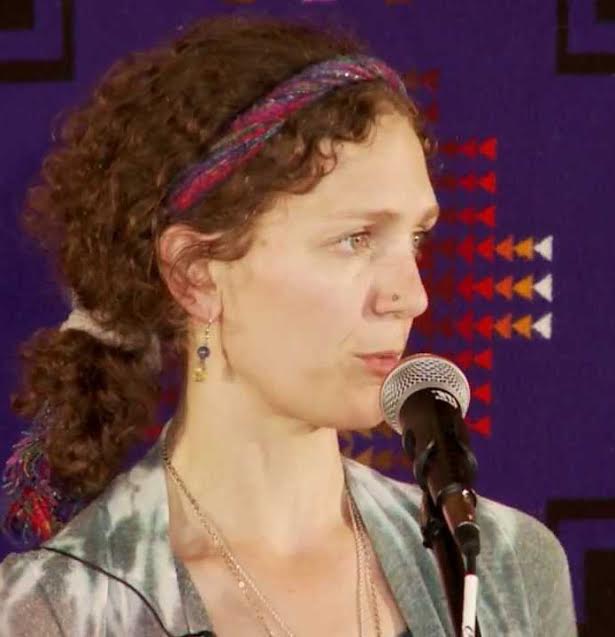 Laura is a Cosmic Mythologist, Global Alchemist and Clairvoyant Healing Practitioner, and is also the great-granddaughter of Dwight David Eisenhower. She is on a profound mission to reveal our true origins connected with the 'Magdalene' and 'Gaia-Sophia' energies of love and wisdom and works to liberate us from false power structures. She brings attention to our hidden Ancient History and this Ascension process we are living, as our solar system is aligned with the Galactic plane, giving us the opportunity to expand into Higher Earth energies. Lecture overview: Cosmic Gaia Sophia
JEN BERRYHILL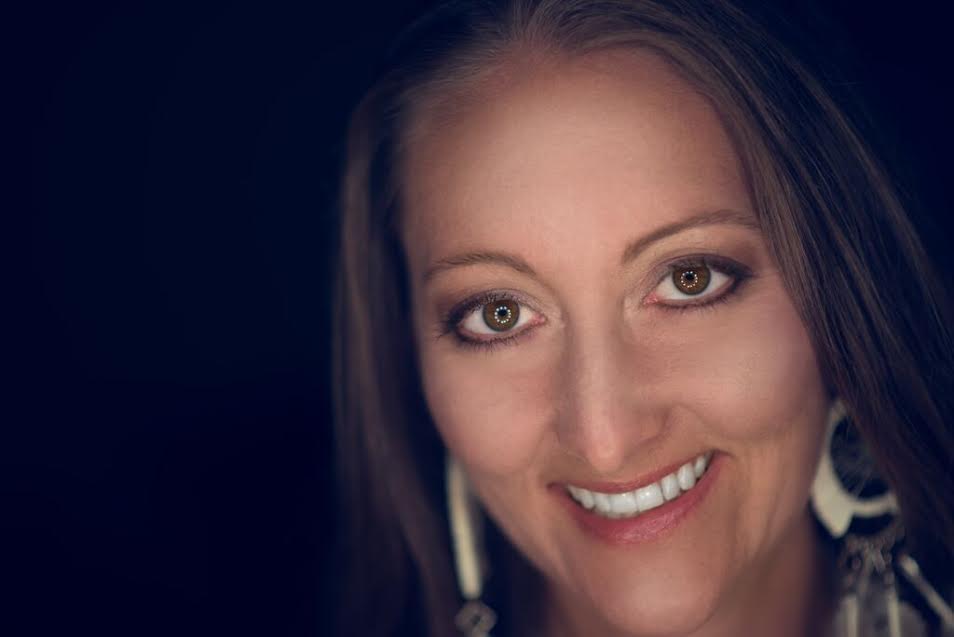 Jen attended her first Star Knowledge Conference in 2010 and became an instant subscriber to the use of the Symbols. She has greatly benefited from the teachings of the Maka Wicahpi Wicohan which quickly accelerated her Spiritual Awakening. Now the Event Coordinator for the Star Knowledge Conference, Jen is working with the Universal Law of Unity to bring loving hearts together to share the latest information and wisdom of our time. She is excited to do her first speaking event at the Miracle Springs Conference!
BOBBI JO KUHL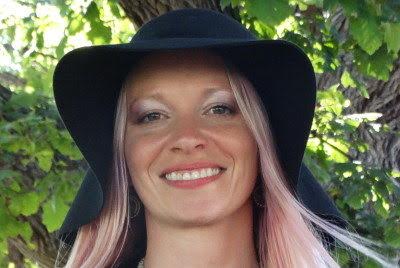 Bobbie Jo Kuhl is the owner of Into The Mystic Healing & Arts, a Holistic Wellness Center located in downtown Golden, Co. This healing house offers a range of amazingly talented practitioners, a Metaphysical Gift Shop, Organic Juice Bar and a Sensory Deprivation Float Pod. She is a Certified Massage Therapist, Psychic Intuitive, Osho Zen Tarot Reader and performs other energy work. She had an intense spiritual awakening in 2014 when Ascended Master Thoth started channeling through her. Thoth has been present every day since that moment and has been preparing her to teach of his infinite wisdom. She realized her soul mission on Earth as she saw herself coming to this planet in a Merkaba during a past life regression. She then knew without a doubt that her mission is to help Mother Earth by educating the masses about the importance of caring for themselves and the planet. Her business contributes to this mission by helping people remember that they have a soul mission and purpose. She believes everyone has special "gifts" that they can offer to humanity and that we all play a vital role in existence. She is now guided to speak in front of groups while channeling Thoth's messages, which is ultimately to keep people moving from the sacred space of their hearts.
ANARA WHITEBEAR & CHRIS KATSAROPOULOS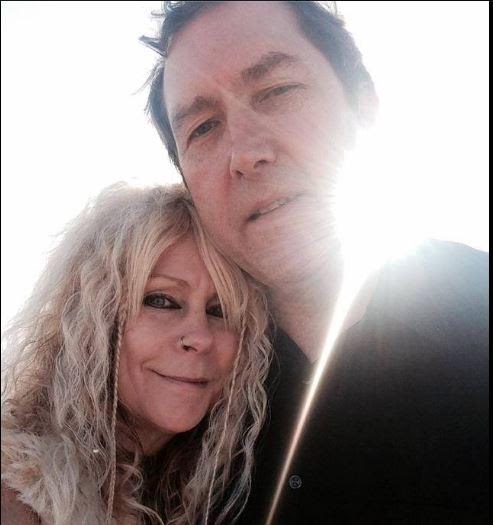 Anara and Chris open portals of connection to multidimensional Star Beings through channeled sound. They are the founders of Light Tribe, an international community of Lightservers, Starseeds, Human Angels, Wayshowers, Gridworkers, Empaths, and Healers, for the purpose of receiving higher teachings and new frequencies through star beings and Sacred Sound. Anara was born a Sound Shaman, Intuitive Healer, Channel and Empath. Chris is a Chant Master with an intuitive understanding of Spirit at the highest levels. He is the author of more than a dozen books,including four critically-acclaimed novels, Entrevoir, Antiphony, Fragile and Unilateral, as well as Complex Knowing, the first collection of his poetry. Together, as Light Tribe, Anara and Chris bring the highest frequencies of love and light for sacred healing and new levels of Spiritual knowing.
GARRETT DUNCAN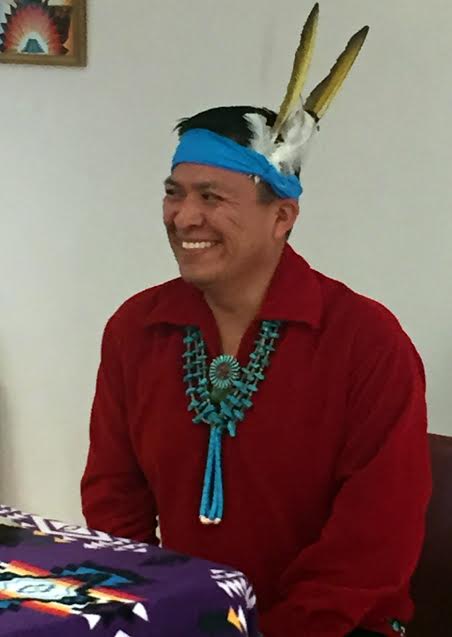 Garrett Duncan was born and raised on the Navajo reservation. His clans are the Bitter Water clan (mother) born for the Red Running into the Water clan (father). Due to his Navajo heritage, Garrett has always encompassed his spiritual upbringing into his everyday life. At a young age, Garrett listened to the stories told by his grandparents and their teachings that reflected their cultural knowledge, and he was fascinated with the myths and legends of the Diné — who conduct ceremonies to restore health and overall well being. Their philosophy is based on the concept of Sá'ah Naagháí Bik'eh Hózhó. "in long life and everlasting beauty". Many of the prayers and songs encompass a dualistic philosophy. Sá'ah Naagháí translates to "long life" but from a philosophical standpoint, it represents the male concept of duality — the warrior & the protector. Ceremonies conducted from this aspect are used to provide protection but also to "attack" certain ailments — to channel energies to be directed and attack that particular ailment so that the patient can heal. The Diné traditional way of healing encompasses all aspects of the human body in order to restore health and harmony of the individual. Garrett's a shamanic teacher and healing facilitator. Currently, he has embraced his abilities and learned to channel universal energy to assist those in need. He considers himself a "modern day" medicine man. In beauty, it is finished
UQUALLA
"I am of the people of the Blue-Green Waters: Havasupai. Birthed to the Grand Canyon in the season of the hunts and seed gatherings. My journey's path began with life on the rim of the Grand Canyon. My spirit memories began with gatherings of the neighboring clans. The oratory, songs, and dances created my spiritual foundation. I have seen many walks as I have led my people as tribal chief, a ceremonial dresser, traditional advisor, and steward of cultural events. As ceremonial Facilitator, I have been given the responsibility of bridging the physical and spiritual. I am guided by the medicines, spirits, and all the Wisdom Keepers of time. I invite you to share with me the blessings of the Great Spirit."
GRANDMOTHER MARY LIGHTWEAVER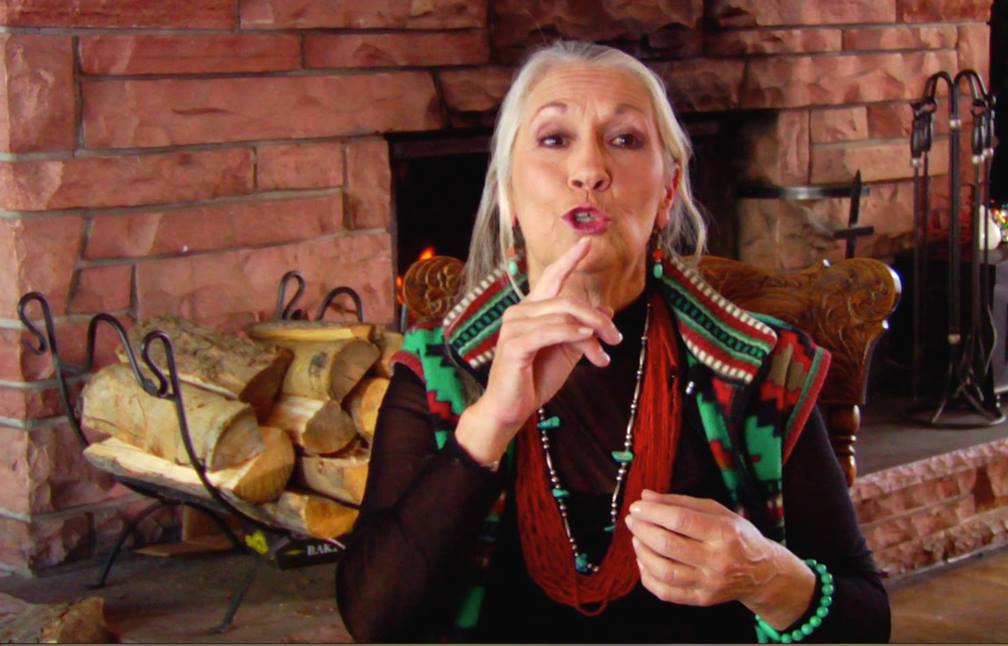 THE TAPESTRY OF ASCENSION – BE WEAVE IT OR KNOT!!!
Grandmother Mary Lightweaver is an ancient healing dance practitioner, Sundancer, massage therapist, ordained minister, earth guardian, and sometimes clown. Grandmother Mary will focus on using the 11:11 Symbols to activate, enhance and maintain your individual sacred gift, as we all move forward during this time of ASCENSION. There will be a group healing as Grandmother Mary is Spirit guided in a sacred ancient dance along with healing tones, clearing energetic blockages and aligning the chakras as she weaves the love light of Creator.
ANOUK SOPHIA
EARTHSHIFT PRESENTERS:
NAZIM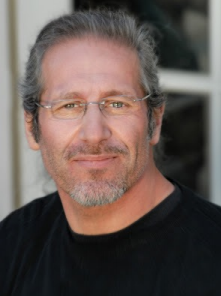 The Artist Nazim has evolved a dynamic and transformative style and method of emotionally engaging art which depicts the beauty and power of the human form, shamanic animal totems, cross-cultural symbols from the collective unconscious and uses a custom mineral compound which he created to release a healthy flow of negatively charged ions. Nazim's Energized Artworks are the culmination of the contemporary London-born fine artist's early distinction in his classical studies at the Winchester School of Art. He produced and is featured in the award winning film documentary called "FEMME – Women Healing the World" and is found at www.NazimArtist.com. Nazim's collaborations with Celeste Yarnall are known around the world.
---
JULIAN FOREST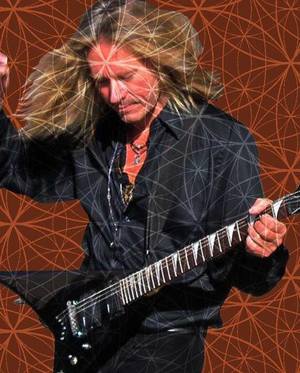 Julian Forest is a cosmic musician and sacred geometrist who has gained international notoriety for creating cascading, electrified sound waves for meditation and healing. He is currently the creator of the second EarthShift Conference in Desert Hot Springs which is a POWERHOUSE combining of forces with the 20th anniversary of the Star Knowledge gathering, with Chief Golden Light Eagle. Julian Forest has sound tracked sacred geometry videos for Charles Gilchrist, starred in several movies, is affiliated with Surtarang Waves of Melody, started by Ravi Shankar and is building a new Renaissance on a planetary scale. The easiest way to find Julian is to type in Julian Forest musician on google or Facebook and go to his Fan Page.
DR. DREAM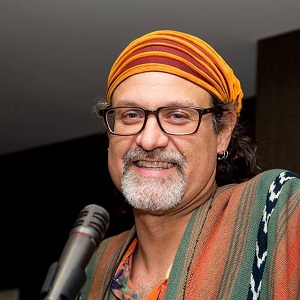 Galactivation? What he does is something you will NOT want to miss - whether you've attended one of his "Galactivations" or not! The Universal LOVE Galactivation is a multi-sensory journey with multiple energetic modalities to create a tangible spiritual experience. The energy provides an opportunity to align to an energy source that promotes healing, self-empowerment and authenticity. The Flow? Dr. DREAM guides you through visualization and storytelling into a deep meditative state. A Band of Angels joins Dr. DREAM to facilitate a range of holistic modalities and tools on and around you. See below for details.
Dr. DREAM has been gathering groups together for the purpose of raising frequencies and expanding consciousness for many years. In January of 2010, Dr. Dream officially began the Tour of LOVE. Since that time, there have been more than 380 Galactivation Experiences, in over 120 cities around the world!
MICHELLE ANDERSON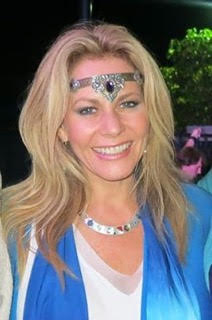 By naturally seeing the God Seed in all beings and choosing to love Radiantly (replacing unconditionally), Michelle's heartfelt mission is to JOYfully empower all to connect with Source and embrace our highest expressions. As a mother, wife, community connector, inspirational guide, and intergalactic peace ambassador, she helps connect with the angelic realm, dolphins, whales and star family; and is an avid supporter of Indigenous communities, She leads group journeys to sacred spaces on Mother Earth; and is often the Host or Co-Host of Awakening Code Radio on the Laguna Beach FM radio station, KX 93.5 found on iTunes. ACircleOfRadiantLove.com.
ASTARA FISHER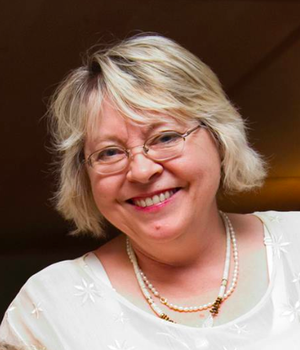 Astara Fisher is part of the essential oils revolution sweeping mainstream America with what was once known simply as plant medicine and is just back from doTERRA's 2016 convention of 30,000 Wellness Advocates, with news about the transformation of the world through doTERRA's Co-impact sourcing in 43 countries. She shares and speaks about oils as a pure and natural way to restore health and balance - with a focus on the chakras - and includes the emotional and spiritual impact on brain chemistry. She was an anchor for Solara's activations in the 1990's in Seattle, WA and Vancouver, BC; traveled the world for ten years, attending Pujas in various countries with Sahaja Yoga, and is writing A Children's Mythology of the World. She is Director of Sedona Wish List, a local organization representing more than 100 charitable and service organizations. Email: purecreativitywe@gmail.com.
JOAN OF ANGELS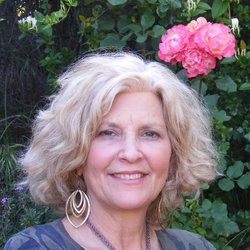 Joan of Angels, also known as Dr Joan Hangarter, DC is a visionary, intuitive artist, consultant, healer, author, speaker, who has dedicated her life to learning the art of listening to our inner voice and manifesting our visions.
In 2013, Joan began receiving the images from the Earth Messengers, Beings sent by the Divine. She was instructed to paint "33 angels in 30 days, and then to "Paint us and we will come." These messengers bring unconditional love, wisdom, guidance and most of all healing for the world. These paintings are unique portals to accessing the divine and fulfilling your destiny. These divine beings are calling us to awaken, remember, and step into our destiny. They support us in clarity of vision, dissolution of obstacles and renewed courage to follow our calling. Through group and private sessions, as well as paintings, Joan of Angels guides her clients through the awakening of mission, purpose and destiny. See www.earthmessengers.org Channeled messages available through paintings, readings, prints, cards and group events.
CHIREYA ARIGURUDEVI (LAURA CHIREYA FOX)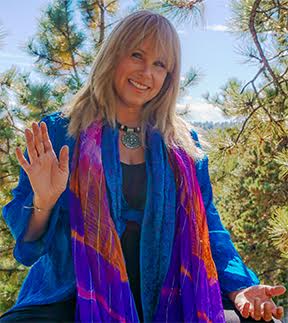 Chireya Arigurudevi is an Acharya or spiritual guide and teacher and author, clairvoyant and spirit healer in service to the Awakening of Humanity by teaching the living Codes of Source, and to remind us of the divinity within. This Source is the Prime Creator and called by many names. Chireya is in service to rekindling the original Divine Source Spark within us and returning us to our Divine Creator as One, and fulfilling the full cycle and circle of learning in these physical planes. Chireya had profound early awakenings to prepare her as a Celestial Orator and Scribe with three books forthcoming. Founder of Pure Living Expo, New Earth Vision Portal and Anchor The Dream, she leads workshops and gives talks around the world, online and in person and is found at Chireya.com.
DEBRA GIUSTI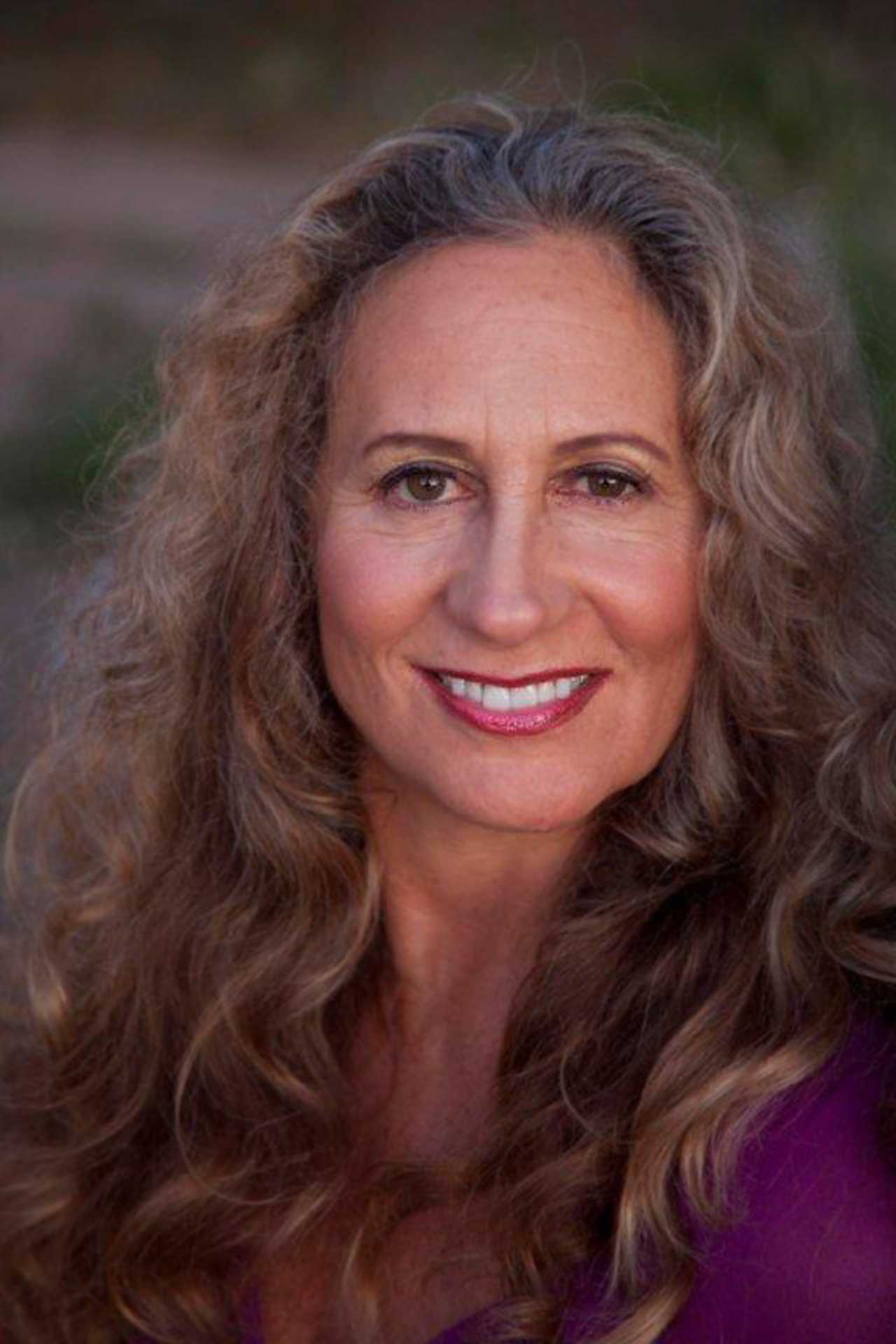 Debra has experienced 35 years on leading edge of the progressive culture, supporting "New Paradigm" evolution: personal transformation, sustainable lifestyles, leading-edge spirituality & community. She has founded and created the Harmony Festival, Spirit of Christmas Crafts Fair, Wishing Well Distributing, and Debra Recommends/Harmony Connections/ Transformation Paradigm websites and eNewsletters. Debra focuses on collaboration with your Soul Tribe to support the New Paradigm Reality and Your Divine Mission in the New Paradigm Shift.
ELIZABETH ENGLAND
MS HAEJUNG JUNG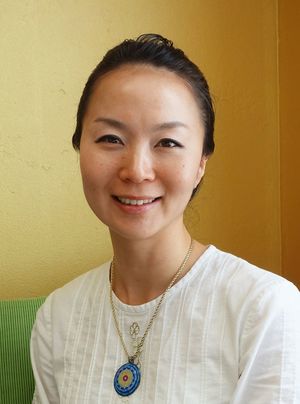 Haejung Jung is a Master Trainer, Master Healer and owner of Sedona Yoga and Healing Center. While in meditation in the Korean MoAk "Mother of Mountains" in October 2006, her third eye opened up to her own personal vision, which saw the red rocks of Sedona. Upon coming to America she initially served as a Master Healer at a center in New York City for 3 years, until a new building was created as the Sedona Meditation Center, which she directed for over 4 years. She has been featured in numerous training videos where her youth, posture, form, vitality and heart are visible. She leads retreats, vortex tours and is a gifted energy healer and spiritual intuitive who applies the 10,000 year old "Sun Do (Taoist)" energy principles to her work. Haejung.jung@gmail.com.
JONAH BOLT (EMCEE)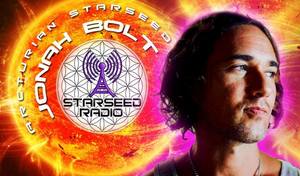 Jonah Bolt, Host and Commentator at Starseed Radio, empowers listeners by sharing ancient knowledge, secret information and technology to sustain the planet. Jonah is heavily involved in community development with organizations, such as Transition Black Mountain, NC & Transition Asheville, NC (transitionasheville.org), Peacetown Asheville, NC (peacetownasheville.org), Evolver (evolver.net) and uses aspects from the "Domain" Eco-Village for the homeless.
He is a Youth NOW campaign activist youth now which reaches out to high school & college students across the globe, partnered & supported by We the World (wetheworld.org). Starseed topics cover the latest in World News, Conscious Living, Health & Wellness, Earth Changes, Global Events, New Technologies, Spirituality, Sustainable Practices, Esoteric Topics, Holistic Practitioners, Healers & Galactic News. He features ground breaking Conscious content, which includes Environmental and Social Change movements, Activism, springing from real change at the community level.
CHARLES GILCHRIST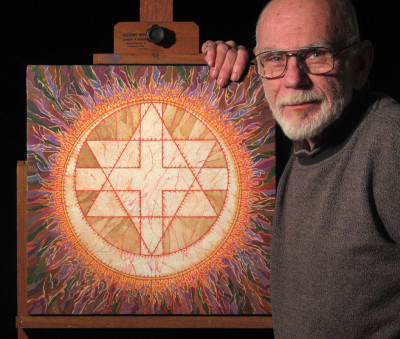 Charles Leslie Gilchrist was born in Wichita Kansas on June 17, 1940 at 12:04 PM. He showed marked artistic talents at a very early age, drawing and painting constantly. His artistic career really began at the age of four, as he was already convinced of his life's path. His formal art education began at the age of 11 (1951). He was the youngest student ever taken by Genevieve Ingram Frickle, a well known portrait and landscape painter, living, working and teaching in Wichita. She developed his natural drawing talent and taught him to see as an artist.
JAY GABRIEL CAVAZOS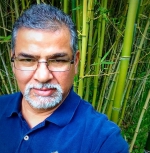 Gabriel's efforts to the New Biotecture Design Engineering of Environmental Behavioral Sciences has him currently completing his Masters/ Doctorate education through his full scholarship with the IAOS International Academy of Science under the direct guidance of academy founder/ world renown hydrogen technologies scientist Dr. Roger Billings. His commitment today to the future of bio construction management and land development is strictly 100% Eco Sustainability rooted in a protocol that he has coined as "2M2DTomorrowTODAY BioTechnologies in his pursuit to realize the symbiotic integration of ALL Life Living Structure as ONENESS stemming from his studies and mentorship with one of the world's leading Sacred Geometry Fine Artists/ Philosopher's Charles Leslie Gilchrist.
With current projects in the United States, Costa Rica, Panama, Chile, Asia, Australia and Europe, ARCOTU is leading the way in developing NEW Proprietary Technologies in Sound Frequency Behavior, Energy & Healing, Organic Composite Materials and Bio-Technologies, Alternative/ Renewable Waste to Energy Management Systems, Organic Food Production, Environmental Restoration Efforts, Holistic Health & Wellness Healing Services, New Sacred Social Economic Systems for Monetary Abundance for ALL. He is co-creating "Peer to Peer, People to People activities and maintains numerous strategic alliances with some of the most brilliant minds, individuals and companies of our modern times operating as a mastermind that he calls the "ARCOTU Vision Team!" "We are developing New Alternative Hybrid Sciences that I think of as the "Green Apple of Life" that is revolutionizing the way we Live, Work and Play in complete synergistic harmony with the "Laws of Creation, states Gabriel. It is leading us into a New Frontier of Self-Erection by Bio-Environmental Behavior and Signal that has never before been accomplished on the face of our Planet through the understanding of our "PRIMORDIAL LANGUAGE"
SAMUEL KIWASZ

Samuel has taught Sacred Geometry workshops for almost 20 years. After teaching for 22 years with the L.A. Unified School District, he continues as a social entrepreneur and community synergist sharing his passion for assisting people to arrive at their next level of spiritual development. You can go to his website – www.SacredPendants.com - to learn more about this great teaching of Sacred Geometry. Also, you can go to Samuel's site to see all the aesthetically beautiful Sacred Geometry Pendants that he carries, find out more about their symbolic meaning and be informed about their healing properties. Discover the "Oneness of Creation" from the micro to macroscopic nature of creation. Samuel@sacredfriends.org
BRIAN BESCO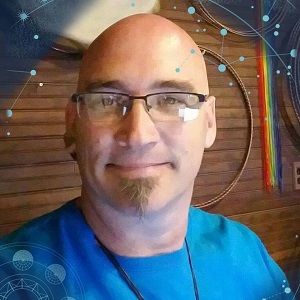 Brian Besco is a Master Builder and leader in Tensor Technologies. His Studio creates some of the most profound tools on the planet, which are anchored into the physical through Sacred measures. Brian is a world renowned energy worker, shaman, healer, and sage, geomancer, and facilitator of New Earth consciousness. Twistedsage Studios is found at Twistedsage.com and is committed to raising vibrations across the globe.
Brian returns to The Human Frequency to go more in depth on the function of Tensor Rings and Tensor Fields. The copper rings he creates in his South Dakota studio are used to neutralize electromagnetic fields and are a powerful energy tool to help with our development of consciousness. He discusses the science of the rings and the benefits that our current science cannot yet measure. He talks about human evolution and ascension, where we come from, and where we are going as we all move collectively into higher dimensions of existence.
AROS CRYSTOS

It can be said that Aros has been on a spiritual quest all of his life and that it has resulted in many beautiful out-of-body experiences in answer to some of his deep yearning to know and understand why he was here on this planet. Aros grew up in Helsingborg, Sweden, and lived in many other European countries until 1980 when he followed clear internal guidance to move to the United States. Although in 1972 he began his acting career and in 2015 he returned to it, in tandem with an entrepreneurial career as a clothing designer (Galactic Orgasm Design), his life is studded with spiritual awakenings, such as a near death experience in 1979, his meeting with his Mentor and teacher, Baba Muktananda in 1980 and subsequent practice of Siddha Yoga, and his interactions with dolphins and whales in Hawaii between 1995 and 2010, He has published several books and was honored at the LA Music Awards in 2007 for most transformational artist. His work and findings can be seen in Magazines, TV and radio interviews.
---
MARY ELECTRA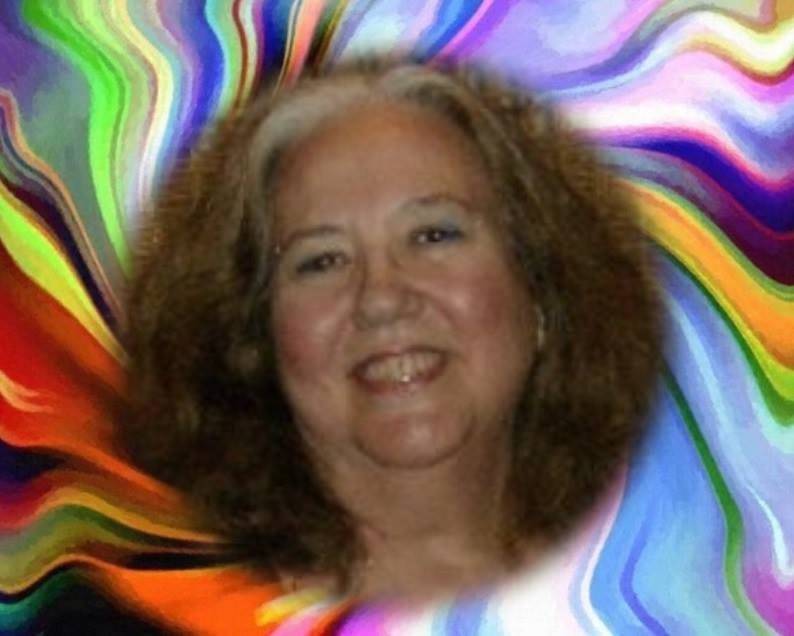 Internationally known Tonal Alchemist, Mary Electra, is a master of alchemy through sound enhancing and assisting the intentions of healing individually and globally. She has also written and published 3 books and produced 3 Sound Healing CD's.
In her healing work, Mary works on many dimensional levels, using such techniques as vibrational healing, body and breath work, tarot and spiritual counseling. Ancient sound and tonal frequencies of other dimensions manifest through her, and she is inspired by the spiritual vibrations of many masters i.e., Mary Magdalena, the Christ Consciousness, Sai Baba, Baba Ji, Mother Mary, as well as many other inter-dimensional beings.
Through the sound and inter-dimensional frequencies, unique to Mary, you will be guided to connect with your own inner wholeness through the portals of your higher dimensional self thus assisting you to find a true sense of homecoming, while opening you to your own personal "Omnipotence".
---
SCOTT C MEREDITH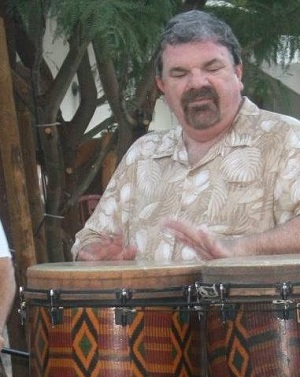 Scott Meredith has been an active member of the desert's metaphysical community for almost 30 years. As a massage therapist in the early 1980's, Scott was introduced to many healing modalities such as Reiki, gemstone color therapy, and tonal harmonics using singing bowls, chimes, and gongs. With Carl Roessler, Scott began to weave sound together with flutes and didgeridoos creating a very powerful vibrational sound bath. Each sound bath is a unique "in the moment" experience, guided by spirit to create a great flow of energy, wrapping participants in a true sense of belonging and deep state of relaxation. Scott and his wife Joy opened Crystal Fantasy in downtown Palm Springs in 1987.
---
NANDHIJI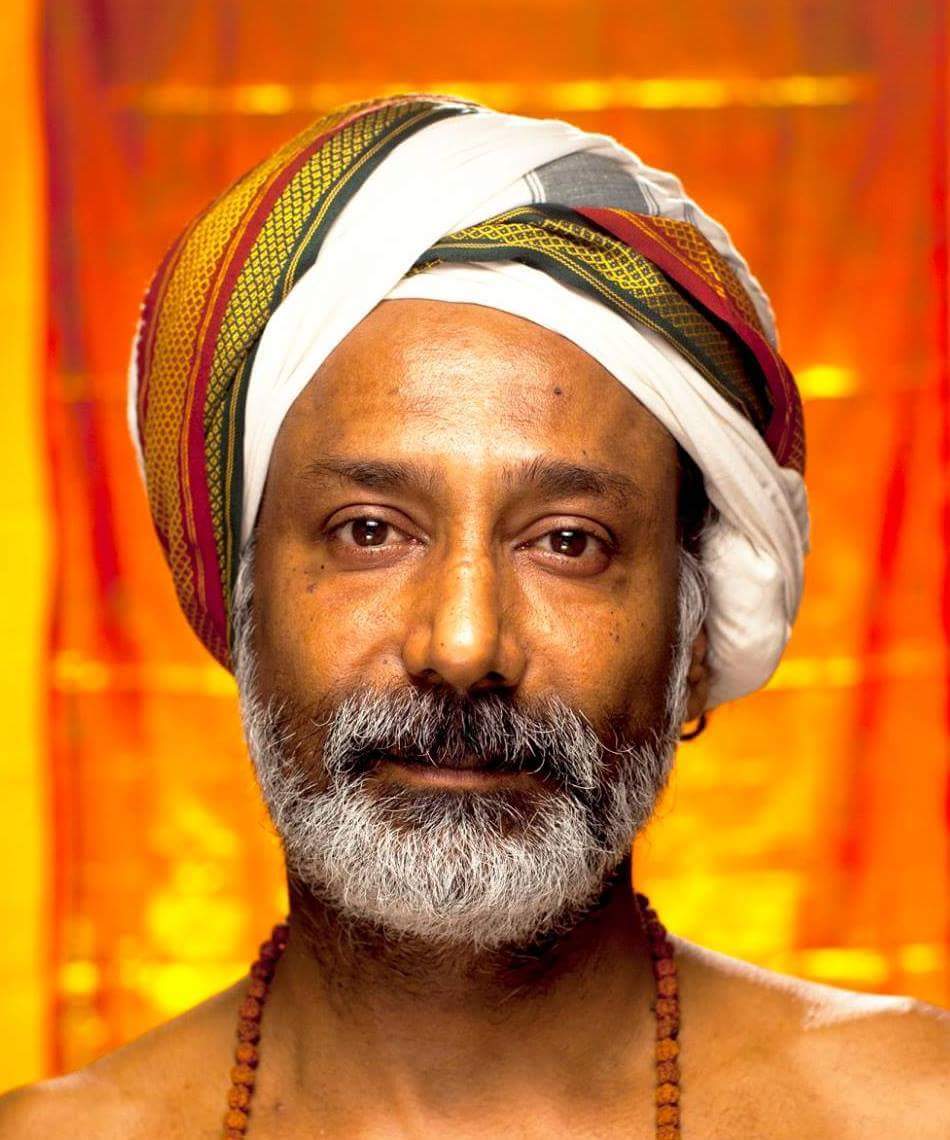 Nandhiji is a mystic, yogi, visionary, humanitarian, artist, ecstatic chant musician, author and teacher. He represents the path of the Liberated and shares the rare wisdom and teachings of the seldom revealed source of yogic wisdom of the Siddha Sages, the liberated mystics of South India. Gifted with a childhood experience of the Divine at four, he later in his young adult years was initiated through a death experience by his first Guru, beginning his journey into the mystical realm of the Siddhars. After years of seeking "wholeness" through connection with the inner world, Nandhiji woke up to understand his highest purpose: to uplift humanity in consciousness. With firm yogic resolve he undertook pilgrimages to sacred temples and hidden sanctuaries across India, epic adventures in the spiritual wilderness of South India, and sojourns to forest shrines and caves—all under the guidance of his Gurus - and through yoga, worship, meditation and solitude, attained the wholeness and purpose for his service. He wrote Mastery of Consciousness and envisions a humanity awakened through yogic wisdom, enterprise and community though World Yogi Day at www.worldyogiday.com; the Ariven Community (Global sanctuaries for retired animals, yoga community, biodynamic farming at www.ariven.org; and Declaration of Consciousness Movement at www.declarationofconsciousness.org.
ATHENA STARSEED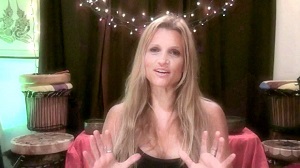 Athena StarSeed (Tina Castaldi) is a Singer/Songwriter who focuses on celebratory and transformational themes with multi-media, song, movement and self-expression through the dimensions of Light. As a cosmic channel for Supreme Grace, her activations channel cosmic wisdom through her Heart Chakra transmissions and the Divine in Motion. Athena overcame a rare bone disease through prayer and determination as a child, leaving behind her wheelchair, and has fitness-trained thousands (www.LiteBodyFitness.com) , and produced music concerts in LA for the homeless with her passion to ignite the dormant spirits of humanity to "Dream their Life Awake!" ( www.CastaldisBootCamp.com).
JAKE TOROSSIAN
ERIC DADMEHR
<img style="font-family: Tahoma, Helvetica, Arial, sans-serif; font-size: 12.16px; text-align: center;" alt="Eric" src="https://cdn.evbuc.com/eventlogos/171475393/ericdeadmehr.j