About this Event
Earth Radio is a unique collective of musicians that are pushing the boundaries of soul music to a new level. Based in Grand Rapids, MI, the Future Soul quintet has been hard at work recording music, playing live shows, and writing new original material day by day. Hannah Laine (lead vox, piano), Justin Avdek (bass, vox), Dutcher Snedeker (keys), Travis Swanson (guitar), and Hayaman Mana Tzach (drums) have all gained their own respective place as successful musicians in the West Michigan music community and are coming together to blend their unique styles of music to create a musical powerhouse oozing with fat drum beats, funky bass lines, smooth guitar runs, nasty synth sounds, and uniquely soulful vocals that sound like they belong deep in the outer reaches of space time.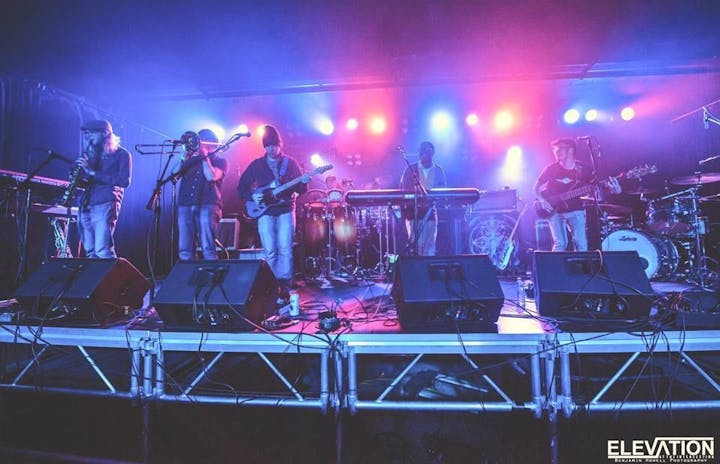 Paddlebots was born out of a college friendship between Kortez Buckner and Haruki Hakoyama – two remarkably different individuals who came together through a shared love and vision for music. Haruki's upbringing in the world of jazz and the gospel/pop/soul influences that made up the soundtrack of Kortez's life have coalesced into a sound that brings the best of these sensibilities together.
In collaboration with their immensely gifted friends Andy, Dom, Mike, Zakariya, Ethan, and Adam, Paddlebots has forged a unique sound combining the accessibility of soul and pop with the sharp musicianship of funk and jazz that can be referred to simply as "Progressive Soul-Pop", a sound that introduced itself to the world in their 2017 debut album, Mouth Full of Dirt.
Paddlebots seeks to bring good feels and great vibes through their music, and nowhere is this more present than during their electric live performances. Groove-heavy rhythm backing horn-driven melodies over soulful vocals - it's a recipe that is as unique as it is undeniable, and they are looking to share it to as many people as possible, so look for the Bots in a city near you!