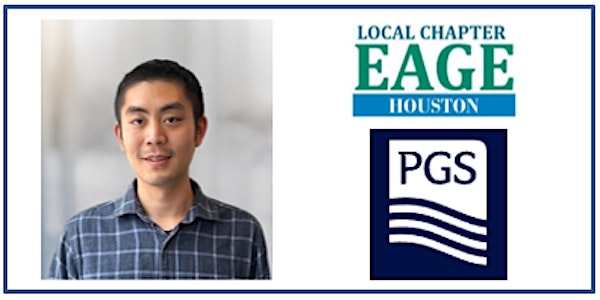 Earth Properties from Simultaneous Velocity and Reflectivity Inversion
Opportunity to learn about a simultaneous inversion combining Full Wave and LS-RTM migrations into a single process and a field application
About this event
Title: Estimating Reliable Earth Properties from Simultaneous Velocity and Reflectivity Inversion
Speaker: Yang Yang, Research Geophysicist at PGS
Yang works at PGS as a Research Geophysicist since 2019 to contribute to R&D of new technical solutions and support R&D products. Yang works on a wide variety of topics including Full Waveform Inversion and Least-Squares migration. His key accomplishments include developing and delivering PGS Ultima – a combination of these two technologies into a single framework.
Prior to PGS, Yang worked at CGG as a Research Geophysicist since 2017. He has a Ph.D. degree in Geophysics from the University of Memphis. During his graduate degree, his principal research area was ambient noise tomography and full waveform inversion.
Abstract:
Seismic attributes are widely used in hydrocarbon exploration and play a key role in prospect identification. Seismic inversion has typically been the solution to derive earth models, particularly velocity and reflectivity which are then used to calculate these attributes. Traditionally, a workflow using Full Waveform Inversion (FWI) followed by Least-Squares Reverse Time Migration (LS-RTM) has been employed to invert for subsurface velocity and reflectivity models. In this talk, simultaneous inversion is introduced as a new scheme that combines both inversions into a single process. A key aspect of the new solution is the separation of the low- and high-wavenumber components of the earth model, enabling the inversion to simultaneously update the velocity and reflectivity with minimum crosstalk. The approach is equivalent to performing FWI and LS-RTM simultaneously, where both velocity and reflectivity are continuously updated at each iteration. The iterative inversion compensates for incomplete acquisitions and varying illumination in the subsurface to provide true-amplitude earth reflectivity. The high-fidelity velocity and reflectivity models are then readily available for Quantitative Interpretation (QI). Moreover, they are employed to derive additional earth attributes, mainly relative impedance and density for prospectivity assessment. In this talk, Yang will demonstrate the application of simultaneous inversion using 3D seismic data from the Orphan and Salar Basins, offshore Newfoundland and Labrador, Canada.