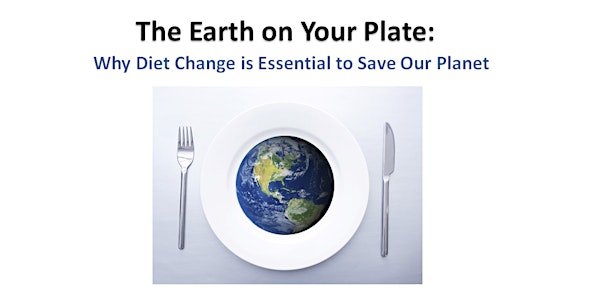 Earth on Your Plate: Why changing our diet is essential to save the planet
Explore why we need to swiftly adopt more plant-based diets to save the Earth and her ecosystems.
About this event
Climate Reality Silicon Valley chapter is proud to host a presentation followed by Q&A, on how food and climate change is interrelated.
In this session we will dive deep into understanding the fundamental costs and consequences of our daily food choices, and learn how simple dietary changes offer a tremendous opportunity to solve a wide range of serious global problems.
Our food choice is a significant pathway towards greenhouse reduction and reducing fossil fuel dependency. Since we eat 3x a day, this might just be the talk that could give you some very concrete reasons to take simple actions at home to save the world.
Note: Presentation is appropriate for teenage and adult audiences.
About the Presenter
MOHAN GURUNATHAN is an engineer, entrepreneur and activist who has lived and worked in Silicon Valley for over 20 years. He is an expert on food systems sustainability and speaks to public audiences about the environmental and social impacts of individual diet choices. Mohan played a leading role in convincing the City of Mountain View to include "plant-based diet promotion" as a part of their 2019 Environmental Sustainability Plan. He also serves as an advisor and/or board member for numerous environmental and animal advocacy non-profits.
Currently Mohan is a Director of Innovation at a Sunnyvale biotechnology company, where he works on developing next-generation instruments that test for COVID-19 and other infectious diseases. He also runs a small non-profit that is developing a low-cost medical ventilator for developing nations. Mohan holds an S.B. and M.Eng in Electrical Engineering and Computer Science from M.I.T. He lives in Mountain View, with his wife and two young daughters.