Earth Day on the Atlanta BeltLine 2014

Saturday, April 19, 2014 from 9:00 AM to 12:00 PM
Event Details
Earth Day
on the
Atlanta BeltLine:
Northeast Hiking Trail
Saturday, April 19, 2014
9am-12 noon
Volunteer registration is now closed. Please contact Patsy Jordan at patsyjordan@keepatlantabeautiful.org with any quesitons.
Join Keep Atlanta Beautiful, Atlanta BeltLine, Inc., the Atlanta BeltLine Partnership, Park Pride, Trees Atlanta, the Atlanta Community ToolBank, and neighborhood partners to remove invasive bamboo and debris from Northeast Hiking Trail on the Atlanta BeltLine to celebrate this year's Earth Day on the Atlanta BeltLine. 
With the popularity of the Eastside Trail, this stretch of interim hiking trail is getting more and more use. With your help, we will continue to improve the experience as people use the Atlanta BeltLine to connect between Piedmont Park and surrounding amenities.
Additionally, removing invasive plant species will increase the area available for native plants to grow, helping to support the local wildlife food web.
REGISTRATION
Click the Register button above to register. If you are joining us as a group, each participant must register separately. 
IMPORTANT: In order to participate, you must print and sign this Liability Waiver and bring it with you to check in on the day of the event. (We will have some extras on event day).
Volunteer check in will be near the Park Tavern, 500 10th Street Northeast, Atlanta, GA 30309. (Specific location will be provided soon.)
DIRECTIONS
Park Tavern (map)
By MARTA:
Take Bus Route 36 or 99 which makes multiple stops along 10th Street near Piedmont Park.
Walk from MARTA Midtown Station: Depart the train and head East on 10th Street. Park Tavern will be on the corner of 10th St. and Monroe.
Walk or Bike: Another way to enjoy the Atlanta BeltLine! Walk or ride your bike on the Eastside Trail to the meeting area.

Bagels and coffee courtesy of District 6 Councilmember Alex Wan. Water provided by Keep Atlanta Beautiful.
___________________________________________________________________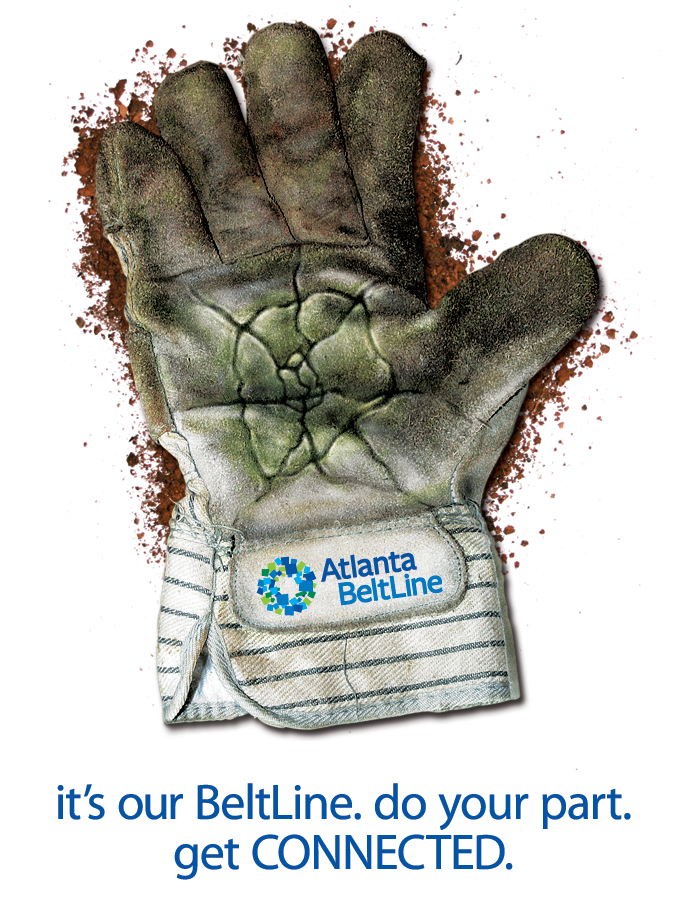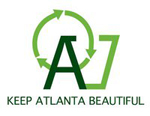 When & Where

Atlanta BeltLine - Northeast Hiking Trail




Saturday, April 19, 2014 from 9:00 AM to 12:00 PM
Add to my calendar
Organizer
About Keep Atlanta Beautiful: Keep Atlanta Beautiful, an affiliate of Keep America Beautiful, Inc., serves Atlanta by developing and implementing public education and community improvement programs that make a cleaner and greener Atlanta.  These initiatives enhance the quality of life and economic development in the community by instilling pride in community ownership and a behavior change that seeks improvements in littering, recycling, beautification, and natural resource conservation. www.keepatlantabeautiful.org
About Atlanta BeltLine Inc. (ABI): ABI, an affiliate of Invest Atlanta, is the entity tasked with planning and executing the implementation of the Atlanta BeltLine in partnership with the Atlanta BeltLine team including City of Atlanta Departments. Its functions include specifically defining the Atlanta BeltLine plan; leading efforts to secure federal, state and local funding; continuing the Atlanta BeltLine community engagement process; and serving as the overall project management office to execute the Atlanta BeltLine plan, including the coordination of planning and execution activities with other City of Atlanta departments  and managing all vendors and suppliers.  Atlanta BeltLine Inc. is also responsible for tracking and reporting progress on the Atlanta BeltLine to the Atlanta City Council, Atlanta Public Schools and Fulton County, the three taxing authorities that authorized the Atlanta BeltLine TAD legislation in 2005. www.beltline.org
About The Atlanta BeltLine Partnership:  The Atlanta BeltLine Partnership is a non-profit organization committed to raising funds from private and philanthropic sources to support the Atlanta BeltLine; working with neighborhoods, community organizations, faith organizations, businesses and other groups to raise general awareness and broad-based support for the Atlanta BeltLine; and serving as a catalyst to mobilize resources to address the social concerns raised by new development around the Atlanta BeltLine. www.beltline.org
About Trees Atlanta: Trees Atlanta is a nationally recognized citizens group that protects and improves Atlanta's urban forest by planting, conserving, and educating. www.treesatlanta.org
About Park Pride:Park Pride, founded in 1989, is the only organization that works with communities all over Atlanta to improve their parks. Each year Park Pride coordinates more than 15,000 hours of volunteer work in Atlanta parks, develops new conceptual park plans for neighborhood parks and helps start dozens of "Friends of the Park" groups. Park Pride engages communities in programs such as Adopt-a-Park, Park Visioning, Volunteer, Fiscal Partners and Micro Grant programs. In advocacy efforts, Park Pride engages a contingency to take action for more greenspace acreage, including the creation of the Atlanta BeltLine, which promises to create more than 1,000 acres of new parks and 33 miles of trails. www.parkpride.org
About the Atlanta Community ToolBank:
Founded in 1991, the Atlanta Community ToolBank operates the country's largest Tool Lending Program focused on equipping local service groups to implement a diverse range of community improvement projects. With over 160 different tool types available year-round, the Atlanta Community ToolBank has equipped more than 400,000 volunteers to date and serves as the charter affiliate and model agency for ToolBank USA and the movement to replicate the ToolBank model nationwide. www.atlanta.toolbank.org.