Description
Activities include:
Why is the Spotted Lanternfly such a big problem, and what can you do? Find out and learn the "stomping dance" and Lanternfly origami with USDA's experts

Trash Academy's art and games help you clean the streets creatively

Leaf-peeping science: take leaf rubbings, paint tree discs, and learn why leaves change colors with chromatography

Explore the Wagner's historical collection through an endangered species scavenger hunt

More to come!
Come any time between 12 p.m. and 4 p.m. for science and exploration in our yard and museum. Activities are geared toward children 6 to 12, but all ages can enjoy this event.
Free; for those who would like to donate to support our programs, we suggest $10 for adults and $5 for children.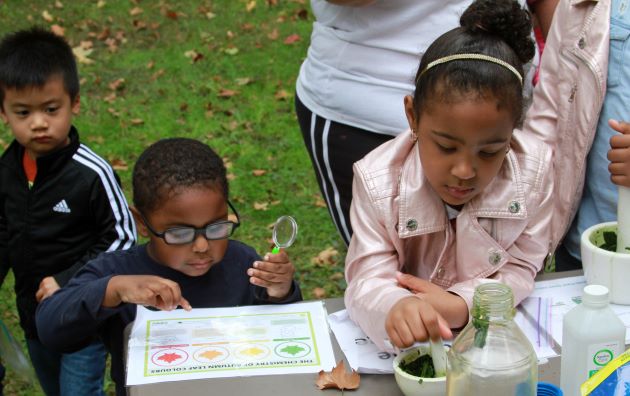 Learning leaf science at the Wagner' Fall Harvest Festival Community Science Day, October 2018