Description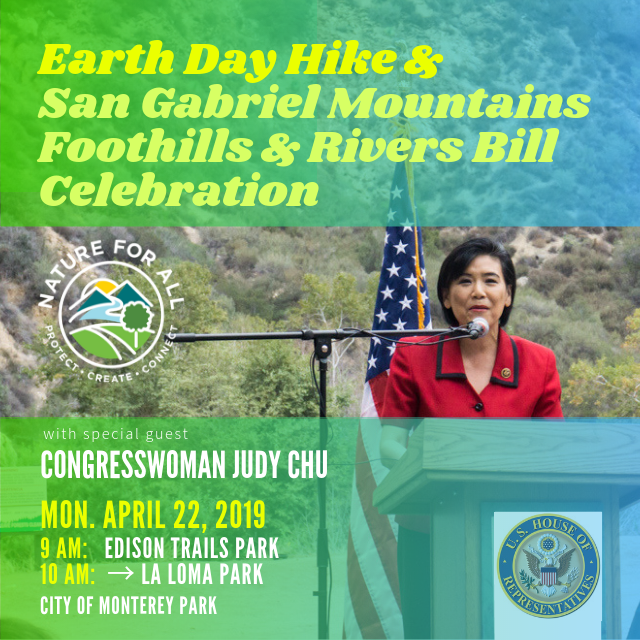 Click "Register" so we know you're coming!
9-10 AM: PUBLIC HIKE BEGINS FROM EDISON TRAILS PARK
(0.5 mile hike, 45 mins) 1600 S Garfield Ave, Monterey Park, CA 91755
10-11 AM: EVENT WITH CONGRESSWOMAN CHU AT LA LOMA PARK
(1 hour) 1930 Fulton Ave, Monterey Park, CA 91755
Nature for All and Congresswoman Judy Chu will hold an event on Earth Day to announce her re-introduction, with Senator Kamala Harris, of the San Gabriel Mountains Foothills and Rivers Protection Act to expand the San Gabriel Mountains National Monument, establish a National Recreation Area (NRA) along the foothills and San Gabriel River corridor, and designate over 30,000 acres of protected wilderness and 45.5 miles of protected rivers in Southern California.
PROGRAM
Participants will hike at 9 am from Edison Trails Park on Garfield Blvd, gradually uphill to La Loma Park for the 10 am event with Congresswoman Chu. The event will highlight residents' recreation need for equity and access to local green space. Hikers will return back to Edison Trails Park, ending by 12 noon.
Invitees: Local State and Federal Elected Officials, Agencies, Local Mayors, City Councils, Staff, Commissioners, Chambers of Commerce, Local schoolchildren, School Board, Water Agency board members,
Environmental organizations, supporters, community members, families & seniors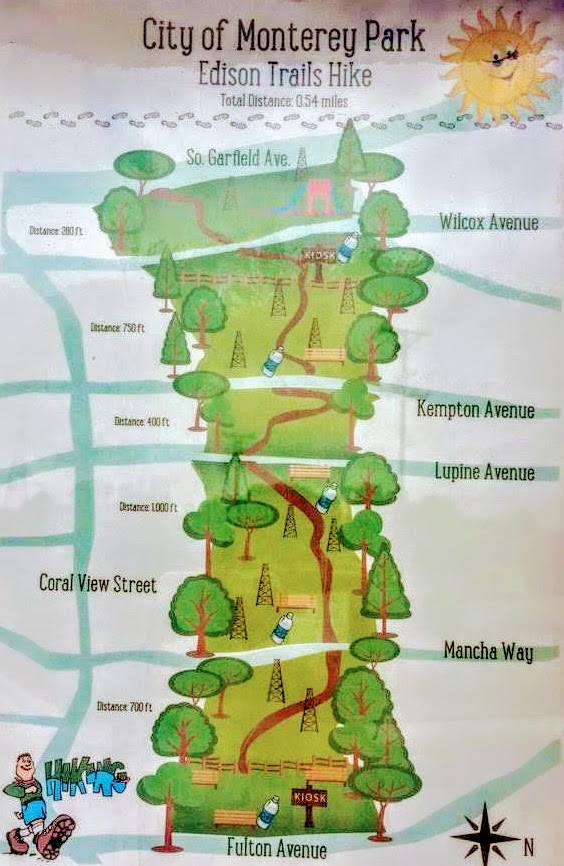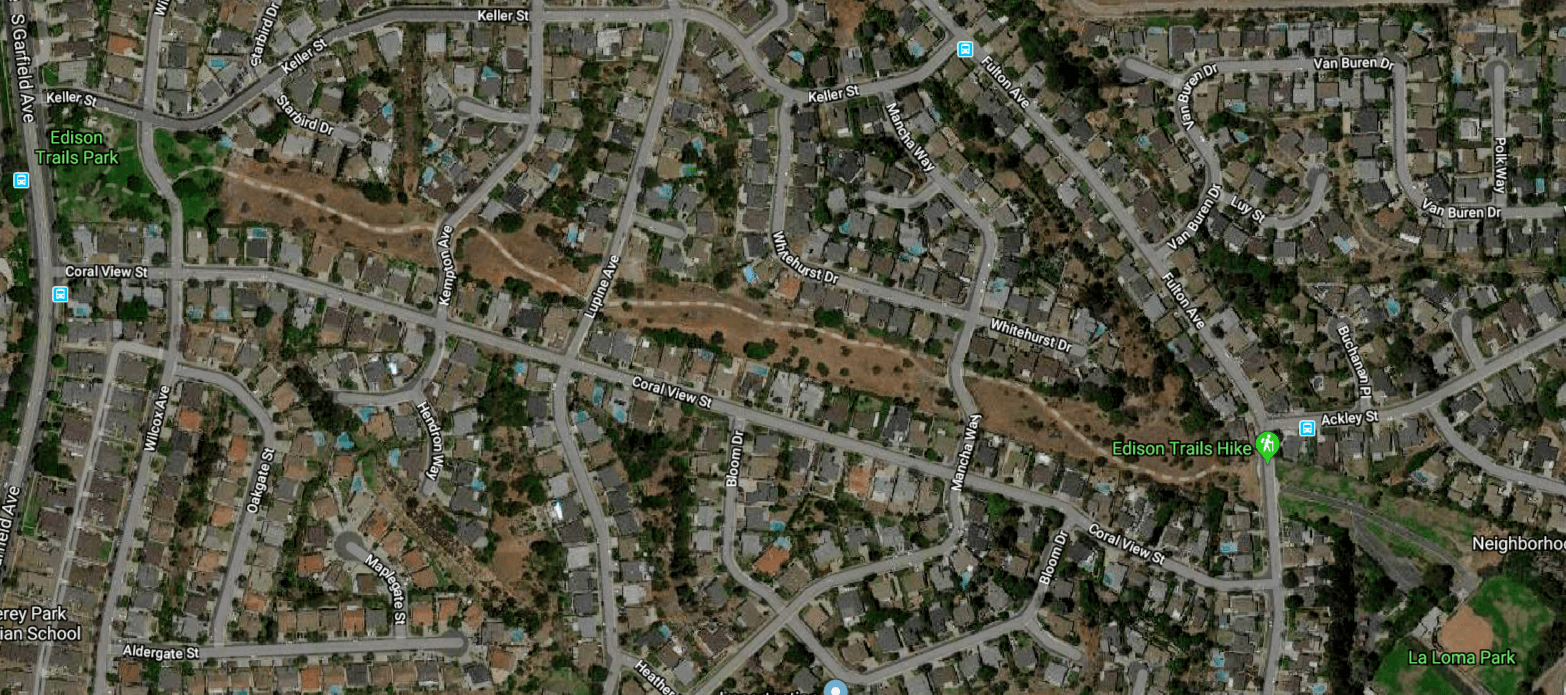 HIKE DETAILS: Edison Trails Park to La Loma Park
Great for beginners. This is a 0.5 mile trail for people looking for a short walk with hills or a short dog adventure. Towards the end on one of the hills you can see downtown LA in the distance. Free street parking. Hike description (in reverse)
Trail: Beginner hike with inclines in residential hills/open space area of Monterey Park. Several quiet, residential street crossings.
Bring: Hat, sunscreen, water, comfortable shoes with grip.
Dog-friendly? Yes, but must be on a leash at all times. You will need to pick up after your pet. This trail is doggie friendly, with trash cans, poop bags and water stations.
MORE ABOUT THE LEGISLATION
"The Los Angeles area is one of the most park poor areas of the country, despite the presence of the gorgeous rivers, forests, and mountains of the San Gabriels just to the north. President Obama's National Monument designation increased access to and opportunities for learning and exploring in the mountains, but so much land remains to be preserved so that more people can experience our area's unique gifts of nature. That is why I am proud to work with Senator Harris to advance the San Gabriel Mountains Foothills and Rivers Protection Act. This legislation represents the next step in protecting and connecting the San Gabriel Mountains, and will preserve thousands of acres of land and water for future generations." - Congresswoman Chu
In addition, the National Recreation Area designation will enhance conservation, increase access for all communities by connecting park poor areas to open space, and improve the management of the area through improved resources, education, and public engagement.
Related media: Rep. Chu | Sen. Harris | La Opinion | Pasadena Independent | Monrovia Weekly
RSVP TODAY (Click "Register")
If you are bringing a group, please let Bryan know so we are prepared for you!

FOR MORE INFORMATION, CONTACT:
Bryan Matsumoto, Program Organizer
Nature for All
1817 Jackson Avenue, Room 2, San Gabriel, CA 91776
bryan@lanatureforall.org
626-246-8634


Enrique Robles, Deputy District Director
Office of U.S. Congresswoman Judy Chu (CA-27)
527 S. Lake Ave. Ste. 250, Pasadena, CA 91101
enrique.robles@mail.house.gov
626-304-0110