Earth Day Community Service - Bring back the Monarchs!

Saturday, April 18, 2015 from 1:00 PM to 3:00 PM (PDT)
Event Details
The North American monarch butterfly and its phenomenal migration are in trouble, but we can help! The Service is busy this spring developing monarch habitat by seeding and planting milkweed. Why milkweed? Milkweed is the host plant for monarchs—the lone plant on which the butterflies lay their eggs in spring and the only food source for monarch larvae. Come out to the Refuge to learn all about monarchs and get a little dirty helping to make a home for them! RESERVATIONS REQUIRED.
Questions? Julie: 408-262-5513 ext.104
Organizer
Containing almost 30,000 acres of estuarine habitat, uplands, open water, mudflats, salt ponds, and salt marshes, including much of southern San Francisco Bay, Don Edwards San Francisco Bay National Wildlife Refuge provides habitat for many wildlife.  Its purpose is to protect wildlife habitat for endangered species and migratory birds, and to offer opportunities for nature study.  The refuge has two main facilities - an Environmental Education Center in Alviso and a Visitor Contact Station in Fremont.    The EEC in Alviso is open Saturdays from 10 a.m. - 4:30 p.m and the Visitor Contact Station is open Wednesday-Saturday from 11 a.m. - 4:30 p.m. Both are closed on all federal holidays.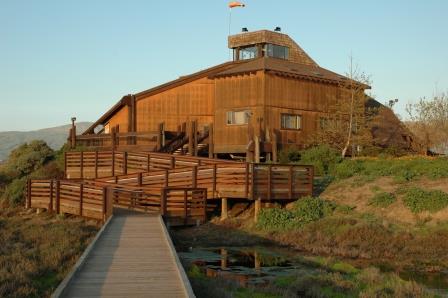 Don Edwards San Francisco Bay National Wildlife Refuge is part of the San Francisco Bay National Wildlife Refuge Complex and is administered by the US Fish & Wildlife Service.