About this Event
This is Life Steps Foundation first major event in Southern California. Proceeds will benefit the work we do with children who may be diagnosed with learning delays or developmental disabilities, as well as adults with developmental disabilities and seniors.
Children and Family Services works to maximize the development of infants and toddlers (birth to 5 years old), who have or are at risk for developmental delays, and educate and support their parents in strengthening parent/child relationships.
Adult Services offers programs that empower individuals to become involved in their life management, make informed choices, and participate in self-advocacy. Our service model recognizes the unique challenges that people with developmental disabilities encounter and our programs address them all, from independent living and personal fulfillment to parenting and family preservation.
Detail:
Saturday, April 18, 2020
Run Starts 8:00 am - 10:30 am
Registration check-in start at 6:30 am.
Whittier Narrows Recreational Area - Legg Lake
751 South Santa Anita Ave.
South El Monte, CA 91733
Ticket:
Early Bird Registration is now open until February 29, 2020! Save $$ and get your tickets today! General registration opens March 1, 2020.
(Each registration ticket includes 1 t-shirt, 1 race bib, 1 medal, and 1 raffle ticket. )
*Can't make it to the event but still want to support our cause? DONATE! You can also donate to this event. Just click on "Tickets" and donate any amount. Every amount makes a difference.
Parking:
*Santa Anita Parking Lot is available on a first come, first serve basis. There is no vehicle entrance fee at this location. For additional parking, see Durfee Parking Lot. Vehicle entrance fee at this location is $6.00 per vehicle.
PLEASE READ - REQUIREMENT:
All individuals who will be participating in this event have to read and submit our ED5K waiver and release agreement. To submit electronically or mail a copy to our HQ office, please visit www.lifesteps.org/ed5k
Contact:
For more information or questions, call us at (562) 699-4991 or email us at info@lifestepsfoundation.org.
You can also send your check payment to our Headquarters office at 5757 West Century Blvd. Suite 880, Los Angeles, CA 90045.
Rain or shine we hope to see you there!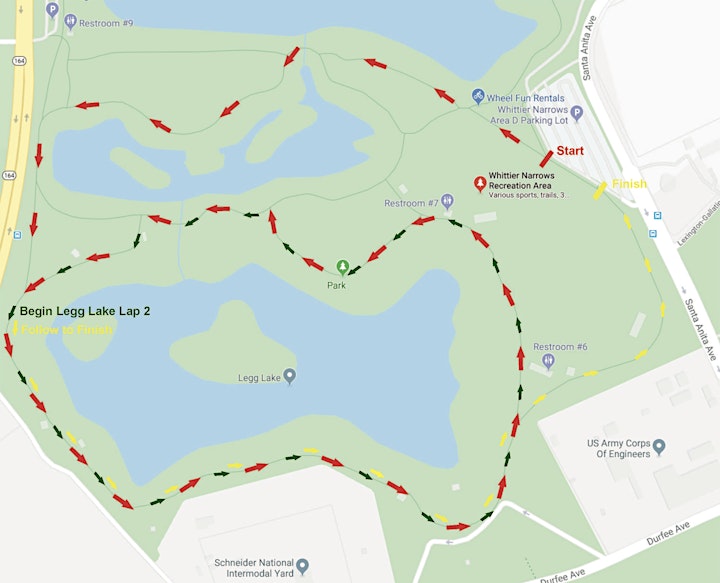 This is the road map for our Earth Day 5k Run/Walk happening on April 18, 2020.