Earth Angel and the Tohu Bohu with Naomi Ruth Lowinsky, PhD
Description
Earth Angel and the Tohu Bohu
This meeting will be done via a Zoom videoconference.
Zoom Meeting Link:
https://us04web.zoom.us/j/240195048?pwd=a0JJbDhRSy9BcU93blkzR0JPM1crUT09
COVID 19 UPDATE
We hope you are all safe and well.
Due to the current Covid-19 outbreak we will be replacing our upcoming public meetings with Zoom Video Conference Meetings for as long as necessary. This means you will be able to attend our currently scheduled meetings from the safety of your own home.
- The Board of Directors
"At times I feel as if I am spread out all over the landscape…and am myself living in every tree, in the splashing of the waves, in the clouds and the animals that come and go, in the procession of the seasons." - C.G. Jung
Earth is our Home, our Mother, our Rock of Ages, our Tree of Life, our Beloved—the source of all of our blessings. She holds us in our dwellings, shapes us through the places we love. We shape Her with our maker's hands, our tool–making human nature. We farm, garden, weed, prune.
But in our restless quest for new worlds and treasure we exploit and abuse our Earth—pave over Her fertile soil, clear cut Her habitat, destroy Her diversity of species, remove Her mountain tops, mine Her sacred underworlds, slaughter her whales and her elephants. Our erotic relationship with Earth has been severed. We forget She is alive, forget She has a soul. We've turned Her into a fury. Weather is Her language. She bellows at us in hurricanes, blizzards, warming oceans, melting glaciers, drought, fires. She is the Angel bearing terrible tidings.
This presentation is an updated version of the final chapter of Lowinsky's book, The Rabbi, the Goddess and Jung. She will speak—in stories and poems, enhanced by images and music—of her own struggle to respond to Earth Angel and the Tohu Bohu. A dream guides her, as does a walk in the woods.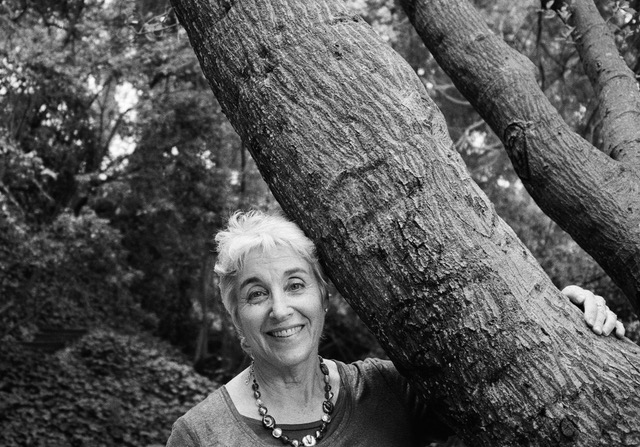 Naomi Ruth Lowinsky, PhD, is an analyst member of the San Francisco C.G. Jung Institute, a frequent contributor to and poetry editor of Psychological Perspectives, and the author of The The Rabbi, the Goddess and Jung. She is a widely published poet and winner of the Blue Light Poetry Contest.