Description
Year 12 Earth and Environmental Science students are invited to take part in free revision seminars.
Where: Curtin University, Bentley
Time: 8:30am to 4pm
Cost: Free (thanks once again to ESWA's wonderful supporters)
Note:
Please register for one session only

If you are unable to make the session please contact Jo (jo@earthsciencewa.com.au) so that the space can be made available to others

Please provide a current email address during registration as an email will be sent out prior to the event with the exact location of the seminar, along with directions and required equipment.
Details
Location
Curtin University, Building 405 – Nursing and Midwifery, Room 205
Times = Start = 8:30am SHARP, Breaks across the day, Finish ~4pm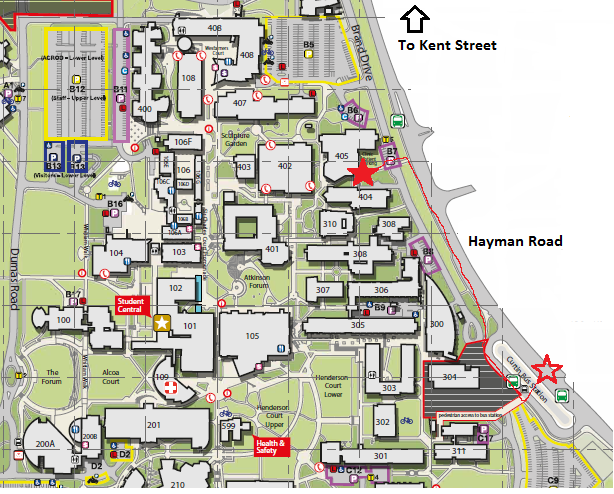 Public Transport – Highly Recommended*
Arrive at the Curtin Bus Station on Hayman Road following the path along Hayman Road head north (the campus will be on your left, road on your right). Pass buildings 306, 308 and 404. Cross at the crosswalk and enter building 405 (red brick building on your right) through the automatic door. Room 205 is the second classroom on your right (past the vending machines).
Dropped Off
Drop off bays are available just north of the Curtin Bus Station on Hayman Road. Exit the car carefully and follow the directions to the room given above.
Parking
*There are no guarantees that you will be able to secure parking on the day. This is a teaching week for the university and the carparks will be full/almost full by the time you arrive. If you have no other option but to drive please allow plenty of time to find parking (and the room) and use the CelloPark system to pay for your parking (we recommend downloading the app before the day).
An interactive campus map can be viewed here - https://properties.curtin.edu.au/maps
Food and Drink
The easiest option for the day is to bring your own food and drink which can be consumed in grassed areas nearby. Otherwise we are near the main food outlets for the campus if you wish to purchase food. Please note that 30 minutes has been allocated for a morning tea break and 40 minutes for lunch.
Equipment
It will be expected that you will have all of the equipment required for an EES exam with you on the day – pens, pencils, eraser, sharpener, protractor, ruler and calculator.
Behaviour
We reserve the right to ask any student behaving inappropriately to leave to ensure the best environment possible for all students.