Description
EAMCat 1.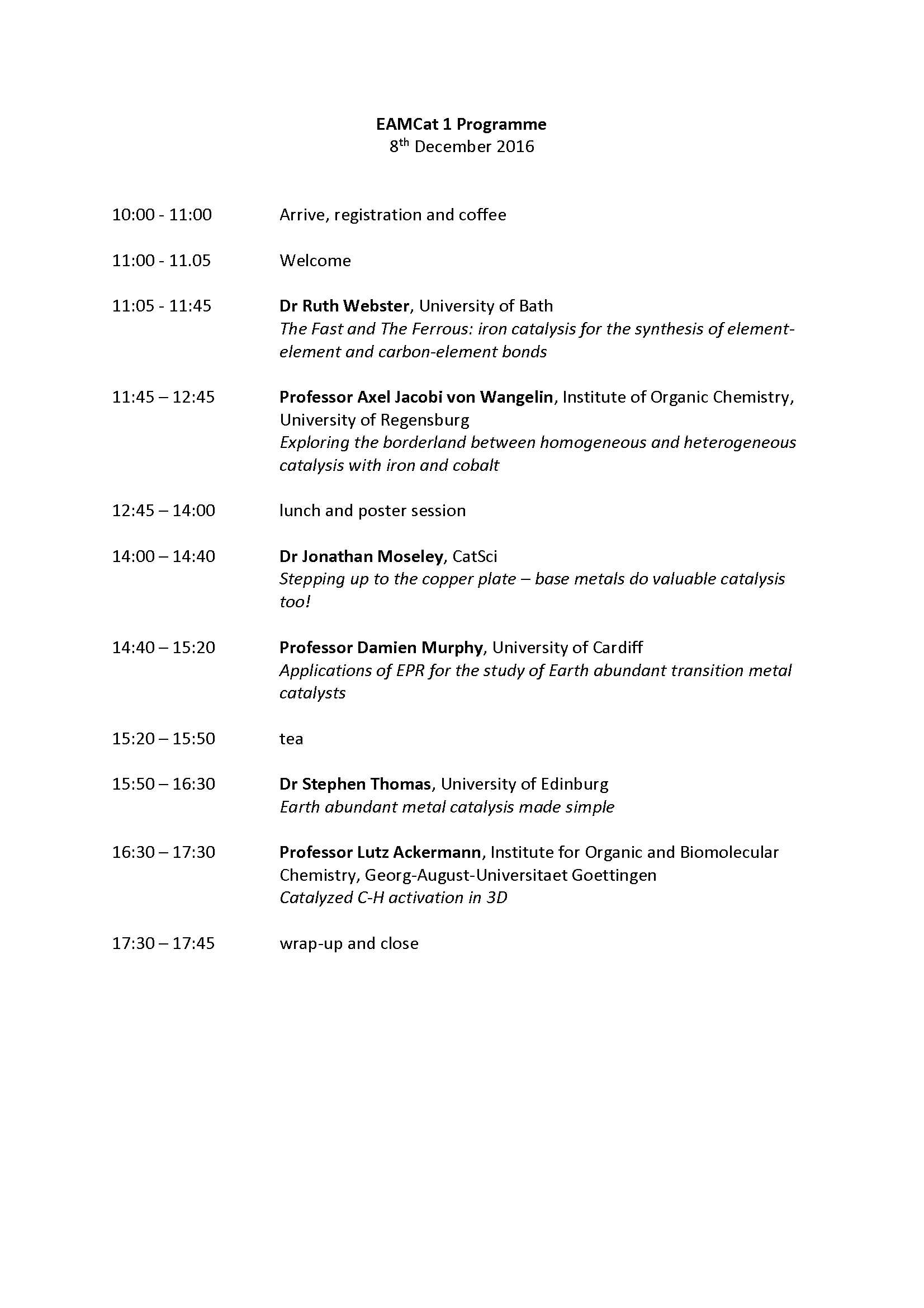 On the 8th of December Robin Bedford (Bristol) along with the UK Catalysis Hub are co-hosting a one-day meeting on the replacement of homogeneous platinum group metal-based catalysts with sustainable Earth-abundant metal-based alternatives in a range of applications. The Conference will take place on the Harwell Campus. Details of how to get to the Conference can be found here.
In addition to the presentations, there will be a poster session over lunch. This meeting is free to attend and there will be a complementary dinner for the first 60 registrants.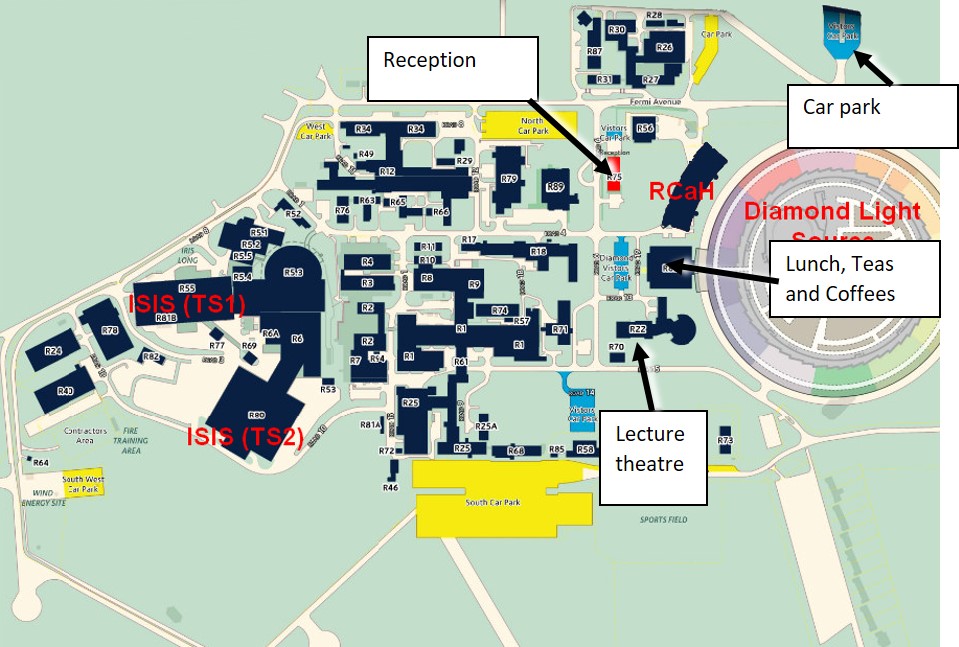 Upon arrival please go to reception to collect a badge, Membes of the Caatlaysis Hub wil direct you to Diamond hose for tea and coffee befoer the confenrnece Starts
The Hub will provide a bus to the dinner venue after the conference for those attending the dinner, please book a ticket if you wish to use this transport. After the dinner Attendees will need to arrange their own transport back to their accommodation. The Bust will depart art the end of the Talks (18.05) from outside the research complex (RCAH on the map, south of the Lecture theatre)
Note:
For the conference there is parking available on the campus in the Bus stop car park a short walk from reception. Please do not park in front of the reception
Please note that on the 7th and 8th of December the Catalysis hosting its Winter conference, which is open to everyone in the catalysis community More details on this event and Registration can be found here
Organizer of Earth Abundant Metal Catalysis Conference (EAMCat 1)
The UK Catalysis Hub is Consortia of universities involved in Catalysis research lead by Bath, Cardiff, and Manchester. The hub has a range of Projects around the UK: www.UKCatalysisHub.co.uk
Aims
The UK Catalysis Hub aims to interact, network and build the UK catalysis and wider international catalysis community through collaborative projects, meetings, conferences and research outputs, including publications. The Hub endeavours to develop a broad scientific program, from fundamentals for tackling big challenges to allowing extensive collaboration to develop new catalysts, reactions and process. In turn, this provides fundamental understanding, benefiting industry, the economy and scientific understanding. The UK Catalysis Hub also aims to develop the next generation of students, through courses, conferences, PhD programs, summer schools and outreach activities.