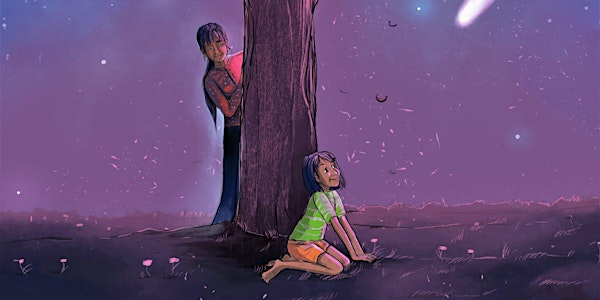 EARTH - A children's story for adults
Drop, a young boy wishes to travel into space to unravel the secrets of the Cosmos. Earth takes a human form and helps him in his journey.
When and where
Location
Bridewell Theatre 14 Bride Lane Near St Paul's Cathedral London EC4Y 8EQ United Kingdom
About this event
After creating the immensely lovable Letters, Kashyap Raja returns to Bridewell Theatre with his new play Earth - A Children's Story for Adults.
Earth is a story about a little boy Drop who dreams of becoming an astronaut. Every night he looks at the sky and wonders about the existence of stars and planets. Earth takes a human form and quenches his curiosity by narrating stories about the Sun, the moon and the little stars shining in the sky.
They begin to form a transcended bond but a natural calamity wrecks their lives and compels drop to begin a voyage to an alternate planet. Earth warns him that no one in the Universe will accept humans and their only hope is to save Earth. Bewildered by the challenges of finding a new world and confused by the existential crisis of nature, Drop finally asks Earth that why does she only talk to him?
This play is a reminiscent of the mystical and curious connection we have with nature as a child and why it's important to nurture this connection as we grow up. Hence, a children's story for adults.
The play raises the issues of climate change and proposes sustainability as a solution. The play is also built sustainably where discarded furniture and reusable coco bricks are used to built the set. To know more about the play, check the link - https://www.earthonstage.org/
Cast and Crew
Tim Atkinson as Drop
Vaneesa Toral Diaz as Earth
Lights and Sound by Carrey Chomsoonthorn
Stage Manager - Meghan Bartual Smyth
Assistant Stage Manager - Charlie Heptinstall
Written and Directed by Kashyap Raja
Event Details
Bridewell Theatre, 14 Bride Ln, London EC4Y 8EQ
Dates -31st January 2023 to 4th February 2023
Time - 07:30 PM (Tuesday to Friday) , 3:30 PM (Saturday)
Tickets - £15.00,£12.00
Press for Kashyap Raja's other productions
"Issues of consent, ownership, and entitlement are rife in our current political climate. Kashyap Raja brilliantly brings artificial intelligence to the same discussion" ★★★★ Reviewsgate on Version 2.0
"as a play, it really worked for me on every level. The writing and acting were totally engaging and I was quickly invested in the story of Mary and Josh…hopefully, this lovely play will be back doing the rounds very soon" ★★★★★ LondonTheatre1 on Letters