Description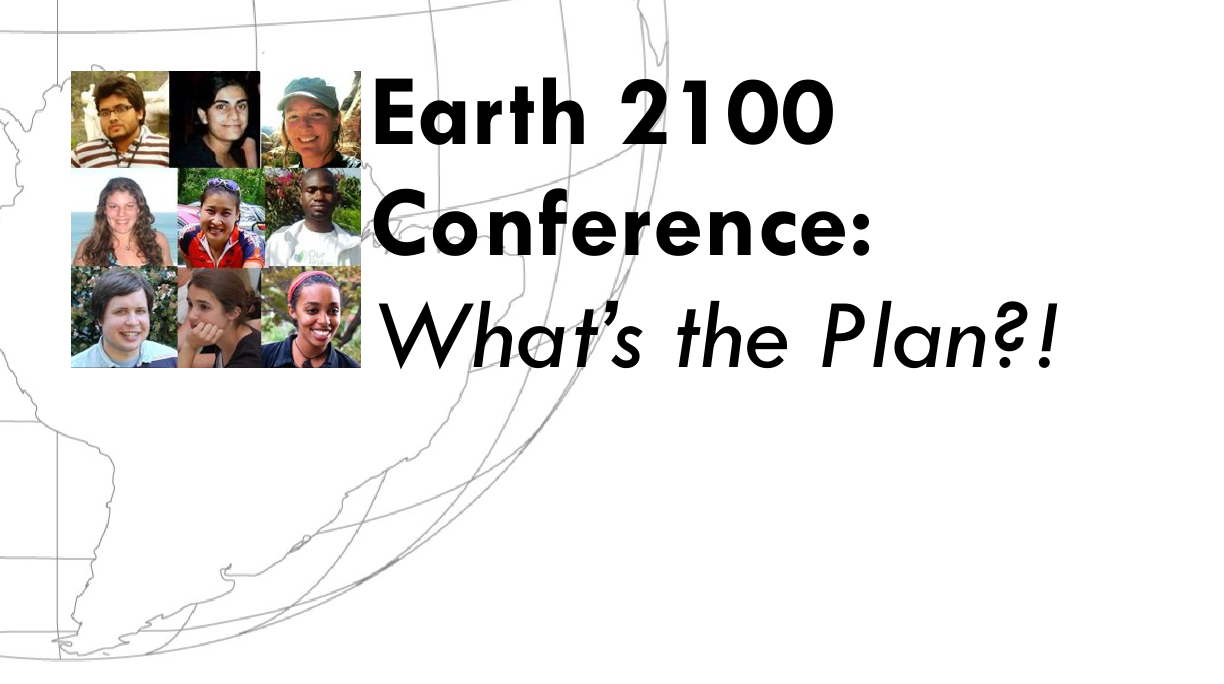 Did you know that we humans use 1.5 times the amount of natural resources that the planet Earth can regenerate each year? At this rate, we will soon strip the planet of the materials needed for life in the years to come.
Join Our Task, an Arlington-based environmental education organization, to learn about policy changes proposed by leading nonprofit organizations, the World Bank, UN Environmental Programme, scholars, and scientists to address these issues, and how members of all generations can help redirect the planet's course towards a sustainable future.
August 11, 2012
10:00 a.m. - 4:30 p.m.

Arlington Central Library, Auditorium
1015 North Quincy Street, Arlington, VA 22201

COST (includes lunch!) = FREE
A suggested donation of $30 is greatly appreciated.
Space is limited!
Please register on Our Task's website: www.ourtask.org
Are you unable to travel to Arlington,
but still want to participate?
Register above as a "remote participant" and
then visit www.ourtask.org for instructions
on streaming the conference live from your computer.

For more information, contact Ann Foltz, Conference Coordinator at conference@ourtask.org
Preparatory Materials
Links to preparatory materials will be sent to registered attendees. Please take the time to review the materials so that all conference participants start the day with a baseline understanding of the discussion topics.
About the Earth 2100 Conference
Our country's current "business as usual" approach – avoiding or disavowing issues related to the short and long term sustainability of a healthy standard of living – has dire consequences for our younger generations. Around the world, ideas are being generated as to the cause of our planet's current issues and how we can deal with them now. We consider each of these ideas a "Plan B," a concept that might bring Earth and all of us safely to 2100 and beyond. Unfortunately, a large portion of the public is not aware of these documents, particularly today's teens and young adults who will be addressing these issues as adults.
Our Task is embarking on a five-year series of inter-generational conferences exploring how Earth and its many communities can be brought safely to the year 2100 and beyond. The conference engages all interested participants in a conversation on the ideas of our biggest international institutions — The United Nations and World Bank, as well as corporations, spiritual institutions, educational institutions, think tanks, small businesses, and others. What are the real issues? What changes are needed? What is the role of today's younger generations? What action can they take and how do they get started?
The first conference, focused on the question "What's the Plan?" will be held from 10:00 a.m. To 4:30 p.m. on Saturday, August 11, 2012, at the Arlington Central Library in Arlington, Virginia, USA.
Who Should Come?
Young adults. Parents. Educators. Governmental leaders. Spiritual leaders. Business leaders. Anyone who would like to become a global leader. Anyone concerned about young people and future generations.
Our Collaborators
Calling All Grandparents
Conscious Consuming
Global Footprint Network
Glories Happy Hats
Encore Stage and Studio
The John Heinz III Center
Taking It Global
World Changing
Youth Climate
Youth Radio
Organizer of Earth 2100 Conference: What's the Plan?!
Today's young adults are set to inherit an Earth fraught with climate disruption, resource depletion, rapid population growth, increased economic disparities and failing states. But our young generation doesn't have to let that future become a reality.
We envision a shift in global civilization in which institutional and individual values are redirected from unsustainable consumption toward a mutually enhancing relationship between humans and Earth. In order to achieve that outcome, young people need a sense of what is happening to the planet and where existing policies are headed. We need a sustainable Earth strategy to lead us all in a new direction, or in other words, speak up for the Earth that we want to inherit. Then, we need to build a movement around this strategy!
Our Task is an independent, non-profit network of young adults, mentors, and other concerned citizens who are very concerned about the future of the Earth. Our Task—our mission—is to empower and mobilize young adults to lead a movement toward a more sustainable future by training them to be informed, effective global leaders. We do this by mobilizing other young adults (late teens to early thirties), by filling in the gaps in their knowledge about what is happening to Earth & what it will mean for us if we continue with "more-of-the-same", and by advocating for the alternatives that are being proposed -- "Plan Bs".