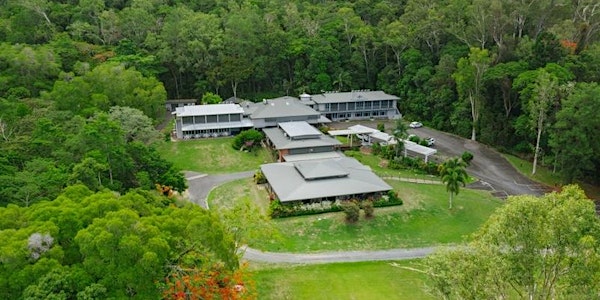 EAROPH Australia AGM 2023 in Cairns
Register now for the upcoming 2023 EAROPH Australia Annual General Meeting (AGM) in beautiful Cairns.
When and where
Date and time
Sat, 29 Apr 2023 10:00 AM - 12:00 PM AEST
Location
Seville Mercy Conference Centre 35 Bauhinia Avenue Earlville, QLD 4870 Australia
About this event
Dear colleagues,
You are invited to our Annual General Meeting (AGM) in beautiful Cairns on Saturday, 29 April at the Seville Mercy Conference Centre.
As a financial member of EAROPH Australia, you will be able to participate in the election of Office Bearers for April 2023-April 2024 and nominate to be on the 2023-2024 Executive Committee (ExCo). The new ExCo will then nominate committee members to represent the Australian Chapter on EAROPH International.
The AGM will be followed by a business planning session to map out activities and focus for the coming year.
EAROPH Australia Fees:
Individual one-off joining fee $40
Annual Full Membership renewal fee $100
Annual Student Membership renewal fee $60
Annual Elder Membership renewal fee $60
Organisational one-off joining fee $40
Annual Organisational renewal fee $300
Invoices for 2023 membership are being sent and will need to be paid before the AGM.
You are also invited to join us in a very important and exciting conversation during our Indigenous-led Climate Action Workshop to be held prior to the AGM, from 27-28 April 2023. The workshop will also be held at the Seville Mercy Conference Centre. The Climate Action workshop supports collaboration between Torres Strait Islanders and Salt Water Aboriginal communities with Pacific Islanders, who are fighting for their rights to protection and compensation. The outcomes of the workshop will inform EAROPH's Pacific Regional Congress workshop to be held in August 2023, as an adjunct to the Pacific Urban Forum. In turn, the Pacific Urban Forum will help us prepare for presentations at COP 28.
We will send out separate registration details for the Climate Action Workshop, so please keep an eye out in your inbox.
We are gauging interest to see who will attend in person and who would prefer to do so virtually. Please let us know your preference by ticking the relevant box when you register. Take note that the Climate Action Workshop may not be live-streamed, so it may be an in-person event only.
We hope to see you at the AGM,
EAROPH Australia Executive Committee
Agenda
11:00 AM - 12:00 PM
Business Planning Meeting