Description
You're new to angel investing. Perhaps you used to be involved in larger funding rounds, perhaps you have a strong background as an entrepreneur but are looking to do something new, or maybe you just are exploring opportunities to invest and support Boston's talent.
This presentation will talk about how to be an angel investor—exploring the do's, don'ts, and pitfalls. Additionally, we'll cover:
Why invest?

Investment strategy

Sourcing deals

Selecting deals

How to help founders
If you're curious what angel investment is all about—be sure to come to this "tell-all" course!
This event is part of the Investor Track at Startup Boston Week 2019.
Our Presenter: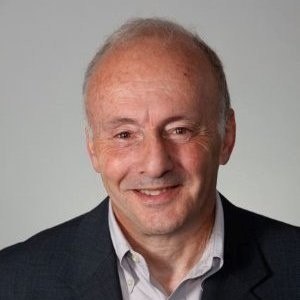 Mark Bernfeld - Entrepreneur & Angel Investor
As an active angel investor, Mark is a member of the Launchpad Venture Group, which provides funding and advice to early-stage companies, and a Partner in the Clean Energy Venture Group, which focuses on startup investments in the clean technology sector. Additionally, in 1993, Mark founded Tamarack Technologies, with the vision of meeting our growing need to conserve energy and improve air quality in our homes. He remains owner and Board Chairman.
Most recently, Mark co-founded MentorWorks, a startup that provides funding and career advancement to help deserving college students stay in school and graduate into promising careers. He also continues to mentor startups through many programs at Northeastern University, MassChallenge, Dartmouth College, and other college/university organizations.
---
This is a Startup Boston Week event.
Startup Boston Week is a free, five-day series of events celebrating, educating, and connecting entrepreneurs in Boston. Taking place from September 16–20, 2019 Startup Boston Week brings entrepreneurs, company leaders, innovators, and industry experts together to foster collaboration and fuel growth in Boston's startup ecosystem.
Thank you to our event partners!
About Matter:
Matter is a Brand Elevation Agency unifying public relations, social media, creative services, and search and digital marketing into strategic, content-rich communications campaigns that inspire action and build value. With 15 years of experience working with companies ranging from startups to large enterprises, we understand the fast speed and challenges inherent in marketing a new brand. Whether you're building a business or growing a brand, we can help you achieve the success you deserve.
About CIC Boston:
One of Boston's largest innovation communities, CIC provides office and coworking space, and supports a variety of important programs in Boston's startup scene including Venture Cafe, District Hall, and MassRobotics.