Earned Sick Days: How About THEM Apples?

Thursday, May 12, 2011 from 9:00 PM to 10:00 PM (EDT)
Event Details

Earned Sick Days: How About THEM Apples? 

Moms to Deliver over 700 personal letters and Apple -O-Grams to In Support of Earned Sick Days Legislation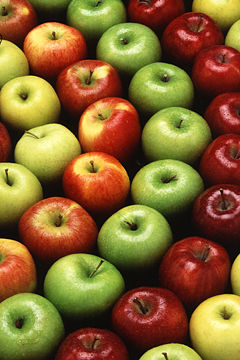 Moms and children will deliver over 700 letters to Philadelphia City Council Members and "Apple-o-grams" – apples with messages from local families to Council urging  Members to support a bill that would guarantee workers the ability to accrue earned sick days. Each Apple-o-gram will include apples and a booklet with personal messages from local families and stories about the need for earned sick days. 
MomsRising.org, an online and on-the-ground grassroots organization that supports family-friendly policies, helped generate these messages through e-outreaches to its Pennsylvania members.
WHEN: 9:00 am, May 12, 2011
WHERE:

4th

 

Floor, Outside of Council Chambers City Hall Philadelphia
The Promoting Healthy Families and Workplaces Act (Bill No. 08074) would allow workers the opportunity to earn paid sick days to care for themselves or loved ones. The bill unanimously passed out of a committee on March 1, 2011. If the bill is passed, Philadelphia will become the fourth city in the country to pass earned sick days legislation so that workers can care for themselves or a sick family member.
Help us show Council members the strong support for this bill by coming to City Hall.  You are welcome to come to the press conference and then stay to  help us deliver the baskets.

Organizer
Coalition for Healthy Families and Workplaces
The Coalition for Healthy Families and Workplaces is made up of a group of organizations supporting the need for earned sick time in Philadelphia and Pennsylvania. It is led by PathWays PA. 

The Coalition currently consists of over 100 groups and organizations including non-profit organizations and labor groups and continues to grow each day!