Feeling like you're almost hitting a big brick wall in your career? Are you finding it hard to reignite your passion at work? Listen to this
About this event
For many occupations and industries, a significant amount of experience is needed in order to really handle the responsibilities of the job. Technology-driven hiring processes and being left in the dark during the job search can make it tough to identify exactly what skills can lead to being selected for an opportunity.
If you're a new graduate, facing the challenge of experience over education can be frustrating. If you're a career professional, acquiring the right skills or working to show you have transferable skills can seem intimidating. Especially when trying to balance your existing responsibilities with your job search.
Why? What makes up a good candidate for career advancements and job opportunities?
With the new way of working, hiring managers significantly select talents who work smart rather than working hard. The latter seldomly falls into career fatigue that affects healthy productivity and eventually leads to lesser opportunities for career growth.
Regardless of the path you choose; you'll need to have a clear plan of action that will get you to where you need to be. If you had a step-by-step plan that was proven to give you the work-life balance, freedom, and career growth you've wanted. Whatever that is for yourself, would you follow it?
Samex, a 3-time award-winning management consulting company is providing career professionals and executives with the skills, tools, and confidence to grow and lead balanced careers. We've transformed leaders in Automotive, Healthcare, Finance, and accelerated careers for over 1,000 professionals.
In this event on Planning for Success, you'll discover what most hiring agents look for in assessing potential candidates. You'll gain insights on key skills and talents that will lead you to your dream role and owning it! When you apply the 3 methodologies you'll gain in this event, you'll have the building blocks for getting into your next role, or exceeding expectations in your current one.
If you're a fresh graduate trying to make your way through the working world of business, you'll gain clarity on exactly what it takes to stand out, and set yourself apart in the current candidate driven job market. If you're an experienced professional, you'll understand how to increase your credibility and showcase your skills in a way that attracts the right opportunities.
Sign up for this FREE professional development event.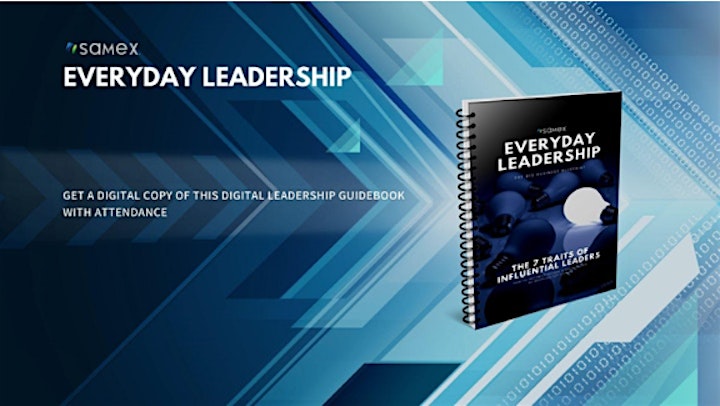 Organizer of Earn Your Dream Role by Working Less
Samex LLC, a 3-time award winning management consulting organization, is providing leaders and entrepreneurs of technology companies with a clear path to the growth of a sustainable business. We do this by providing an active consulting experience (supported by artificial intelligence and automation) to help each employee bring their best selves to work, along with streamlining operational management, sales and lead generation with our software platforms.