Description
Credible personas: 

Design personas help build empathy with the user. To create a credible one, you need a foundation of qualitative and quantitative data – and a few tips from an expert. 



Come join us at Atomic Object on September 27th to learn how you can mine quantitative and qualitative data to construct a credible persona for your projects. Kedron will share examples, methods, success and failures that he has encountered over the years.

Inspired by the Creative Mornings model, Early Shift events consist of coffee, breakfast snacks and conversation starting at 8:30 AM, with the presentation starting promptly at 9 AM. Q and A will follow, and we will be out the door by 10 to get to work. 

Limited tickets available starting Friday, September 13th at 8 AM.
Atomic Object
941 Wealthy Street SE
Grand Rapids, MI
8:30-10:00am
Friday, September 27
Limited tickets available.
About Kedron Rhodes:

Kedron Rhodes is a strategic designer, storyteller, and innovator working at Atomic Object. Serving as a design lead at AO, Kedron focuses on understanding the unique motivations of customers in order to deliver innovative solutions to the business challenges within each software project. Kedron has designed and built award winning web experiences for more than a decade. He has worked with U.S. congressmen, presidential candidates, public and private universities, and a variety of commercial and non-profit companies.

Thank you to our Series Sponsor!
The Early Shift is generously sponsored by Startup Weekend Grand Rapids.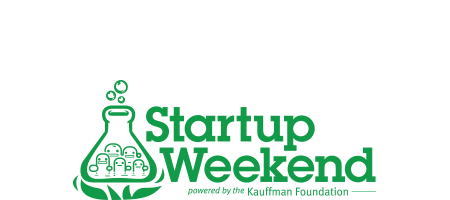 Organizer of Early Shift with Kedron Rhodes
AIGA West Michigan is a group of designers volunteering to create a collaboration of experience, like voice, and resources with all national AIGA chapters. The success of this group is dependent upon the great participation of both members and sponsors.
As a local chapter, the purpose and mission is to advance design as a professional craft, a strategic business tool, and a vital cultural force. Creating a place where design can be discovered, discussed, understood, and appreciated, as well as a place to become inspired.
AIGA is an organization that supports the interests of design professionals, educators, and students consisting of a membership of over 23,000 and works on national activities and local programs with 70 chapters.
Founded in 1914 as the American Institute of Graphic Arts, AIGA remains the oldest and largest professional membership organization for design and is now known simply as "AIGA, the professional association for design.
AIGA West Michigan es un grupo de diseñadores voluntarios para crear una colaboración de experiencia, como voz y recursos con todos los capítulos nacionales de AIGA. El éxito de este grupo depende de la gran participación de miembros y patrocinadores.
Como un capítulo local, el propósito y la misión es avanzar el diseño como un arte profesional, una herramienta estratégica de negocios y una fuerza cultural vital. Crear un lugar donde el diseño puede ser descubierto, discutido, comprendido y apreciado, así como un lugar para inspirarse.
AIGA es una organización que apoya los intereses de los profesionales del diseño, los educadores y los estudiantes con una membresía de más de 23.000 y trabaja en actividades nacionales y programas locales con 70 capítulos.
Fundada en 1914 como el Instituto Americano de Artes Gráficas, AIGA sigue siendo la más antigua y más grande organización de membresía profesional para el diseño y ahora se conoce simplemente como "AIGA, la asociación profesional para el diseño.