Description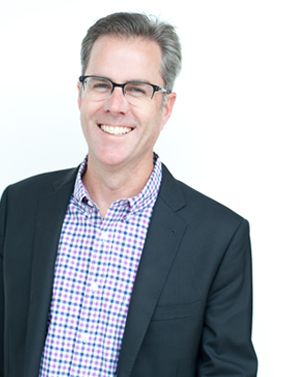 Early Shift [TEDx Style] with Greg Galle
Hosted by AIGA West Michigan & Design West Michigan
Friday May 10th, 2013 8:30 - 10:00 AM
Our second installment of the Early Shift will take place on Friday, May 10, featuring Greg Galle of Future Partners. Greg will be in town for two different presentations this week: the first at TEDx Grand Rapids and the second on another topic just for us. If you are unable to make it to TEDx, or even if you are attending TEDx and interested in hearing more from Greg, this event is for you. (Feel free to tune into the TEDx live stream around 3:30 PM on May 9 to hear what he has to say in his first talk as well.)
Doors open at 8:30 AM for coffee and conversation, followed by a short talk starting at 9 AM. After Greg's talk, there will be a casual Q & A session, and we'll wrap up by 10:00 so we can get to work.
About Greg Galle:
Greg has been exploring how design improves lives through story, experience, visualization, user interface, and ingenuity for more than 27 years. He has been nationally recognized by The Clio Awards, Communication Arts Magazine, Critique Magazine, ID Magazine, The NY Art Directors Club, New York Arts Festival, and Western Art Directors Club, among others. The Los Angeles Museum of Modern Art acquired his Suicide Book for their permanent Book Arts collection. Greg serves as an advisor for Fuse Corps and Project M. He is also a Board Member Emeritus on the board of Not For Sale, the campaign to end slavery and human trafficking within our lifetime.
Greg has also collaborated on and been cited in numerous books on design, communication, and business strategy, including The Brand Gap: How To Bridge The Distance Between Business Strategy and Design by Marty Neumeier, Why Business People Speak Like Idiots: A Bullfighter's Guide by Brian Fugere, and Mass Career Customization: Aligning The Workplace with Today's Nontraditional Workforce and The Corporate Lattice: Achieving High Performance in the Changing World of Work by Cathleen Benko and Molly Anderson.
A huge thank you to our sponsors:
Thank you to the UICA for generously donating their Theater space for the event.
Thank you to GR Bagel for providing bagels and breakfast treats.
Thank you to Kava House for providing coffee.
Organizer of Early Shift [TEDx Style] with Greg Galle
AIGA West Michigan is a group of designers volunteering to create a collaboration of experience, like voice, and resources with all national AIGA chapters. The success of this group is dependent upon the great participation of both members and sponsors.
As a local chapter, the purpose and mission is to advance design as a professional craft, a strategic business tool, and a vital cultural force. Creating a place where design can be discovered, discussed, understood, and appreciated, as well as a place to become inspired.
AIGA is an organization that supports the interests of design professionals, educators, and students consisting of a membership of over 23,000 and works on national activities and local programs with 70 chapters.
Founded in 1914 as the American Institute of Graphic Arts, AIGA remains the oldest and largest professional membership organization for design and is now known simply as "AIGA, the professional association for design.
AIGA West Michigan es un grupo de diseñadores voluntarios para crear una colaboración de experiencia, como voz y recursos con todos los capítulos nacionales de AIGA. El éxito de este grupo depende de la gran participación de miembros y patrocinadores.
Como un capítulo local, el propósito y la misión es avanzar el diseño como un arte profesional, una herramienta estratégica de negocios y una fuerza cultural vital. Crear un lugar donde el diseño puede ser descubierto, discutido, comprendido y apreciado, así como un lugar para inspirarse.
AIGA es una organización que apoya los intereses de los profesionales del diseño, los educadores y los estudiantes con una membresía de más de 23.000 y trabaja en actividades nacionales y programas locales con 70 capítulos.
Fundada en 1914 como el Instituto Americano de Artes Gráficas, AIGA sigue siendo la más antigua y más grande organización de membresía profesional para el diseño y ahora se conoce simplemente como "AIGA, la asociación profesional para el diseño.