Early Postoperative Rehabilitation in the Head and Neck Cancer Patient
About this Event

Please join us on April 1, 2019 for a half day educational retreat hosted by the Michigan Medicine Otolaryngology-Head and Neck Surgery Department. This conference will provide an opportunity to improve familiarity with the care of the complex head and neck cancer patient, connect with our department's head and neck specialists, and engage in dialogue focused on improving multi-specialty collaboration in the treatment of head and neck cancer.
Agenda
7:30-8:00 AM Registration and Breakfast
8:00-8:45 AM General Overview of Head and Neck Cancer
Steven Chinn, MD - Michigan Medicine
8:45-9:30 AM Basics of Head and Neck Free Flap Reconstruction
Matthew Spector, MD - Michigan Medicine
9:30-10:00 AM Nursing Considerations in the Free Flap Reconstruction Patient
Kaitlin Vance, M.S.N., AGACNP-BC
10:00-10:15 AM Break
10:15-10:45 AM Tracheostomy and Laryngectomy: What's the Difference and Why `Does It Matter?
Marie Leginza, M.S.N., AGACNP-BC
10:45-11:30 AM Speech and Swallowing in the Head and Neck Cancer Patient
Anna Hardenbergh, M.A., CCC-SLP
Teresa Lyden, M.A., CCC-SLP
11:30-12:00 PM Quality Improvement Update
Keith Casper, MD - Michigan Medicine
**Light refreshments included
**Space is limited, so reserve your spot today!
1500 E. Medical Center Dr.
Ann Arbor, MI 48109
University Hospital Floor 2
UH Dining Room C/D Combo
Parking: P2 Parking Structure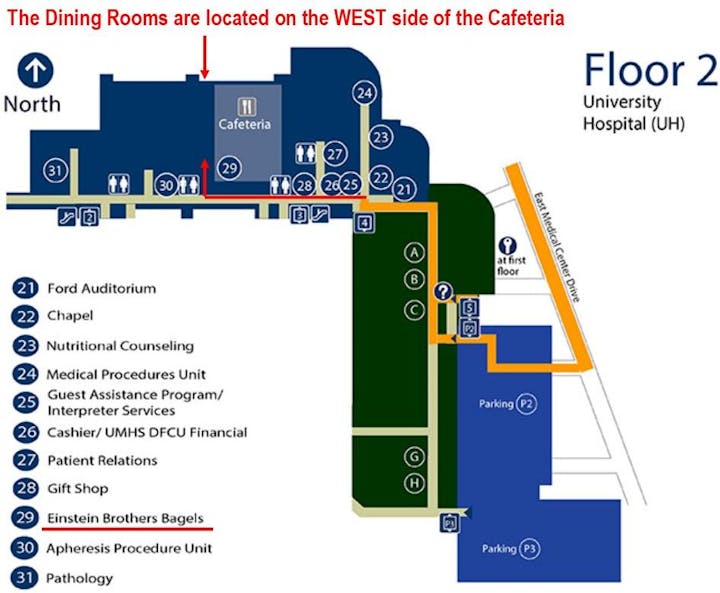 Please encourage staff that may be interested in attending the event to register.
Retreat content questions, please contact: kmforste@med.umich.edu
Registration questions, please contact: fraserco@med.umich.edu