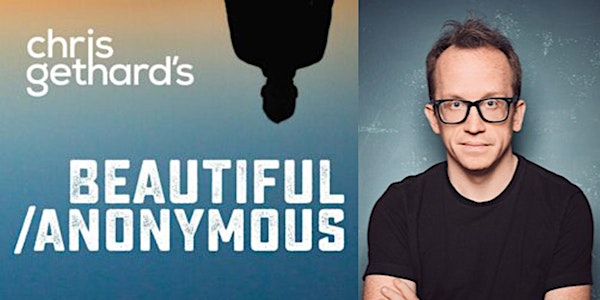 EARLY: Chris Gethard's Beautiful Anonymous Podcast
ALL AGES
Presented by The Grey Eagle and Worthwhile Sounds
Chris Gethard records his Beautiful/Anonymous podcast LIVE from The Grey Eagle in Asheville NC on Saturday December 3rd at 7pm!
When and where
Location
The Grey Eagle 185 Clingman Ave Asheville, NC 28801
About this event
CHRIS GETHARD'S BEAUTIFUL/ANONYMOUS
"Beautiful/Anonymous is my podcast. I tweet out a phone number. Thousands of people try to call. I talk to one of them for an hour. They never tell me their name. I'm not allowed to hang up. That's it. That's the whole thing. It's a simple idea, but it's turned into a thing that a whole lot of people love. Sometimes it's funny. Often it's dark. It's a joy every time and a constant reminder that every single person has a story, and that we don't often enough slow down to hear them."