Description
Young children are genuinely curious and inventive as they explore the world around them! Building on those explorations means using quality materials and engaging experiences to provide STEM investigations.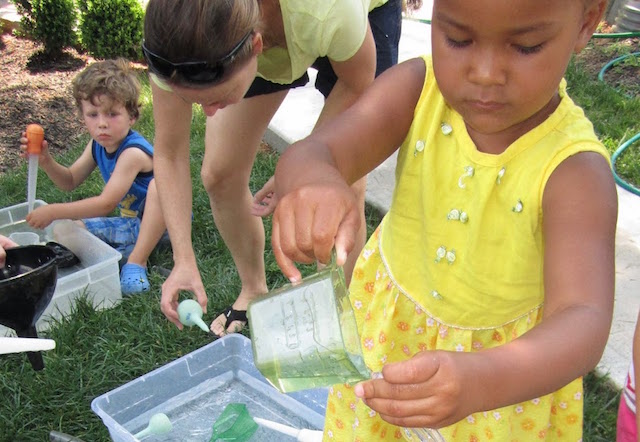 Join us as we identify ways to use simple materials with thoughtful investigations that support young children's authentic interests. We will share ideas and build our "toolbox" of problem solving and early engineering strategies as we interact with life, earth and physical science lessons.
This course is fully online, using the ZOOM Videoconferencing platform, on five (5) Tuesdays from 6:00pm-8:00pm PST, on the following dates:
August 15th, 22nd, and September 12th, 19th, 26th from 6:00pm-8:00pm PST
All you need to particpate is an internet connection, and a computer, laptop, or smart device (Android or iPad) that has a speaker, microphone, and video camera.
This course is geared for day care providers, Pre-school, KG, 1st and 2nd grade educators, and out of school educators that serve children ages 3-7. It is free to educators in the Oregon Coast STEM Hub region, and Hub particpants will receive electronic copies of the following books:
A Head Start on Science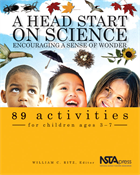 Science Learning in the Early Years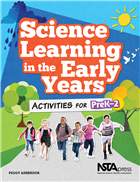 **Non-Coast educators are welcome as space allows, but must purchase their own books.
Register by August 10th.
***One(1) Graduate Credit may be available if at least 10 people request it.
The course will be facilitated by Jennifer Thompson, currently the Preschool and Elementary Division Director for the National Science Teachers Association (NSTA.) Jennifer is an experienced, respected, early childhood educator. She has taught for 20 years in the Juneau School District in Juneau, Alaska. Her advocacy for young children has been recognized through the Presidential Award for Math and Science Teaching, serving as a Distinguished Einstein Fellow with NSF and earning her National Board certification in Early Childhood Education. Jennifer's favorite activity to do with her first grade students is outdoor field sessions around water!
Questions?
Contact Ruth McDonald, Oregon Coast STEM Hub Educator Professional Learning Coordinator
ruth.mcdonald@lincoln.k12.or.us
Download flyer to share .