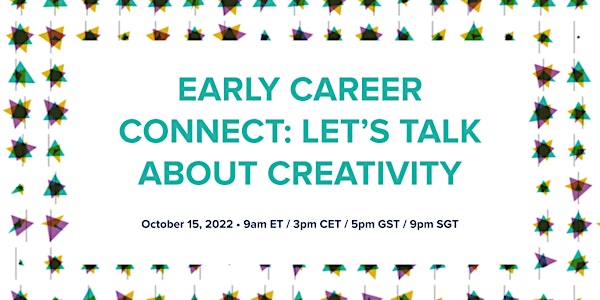 Early Career Connect: Let's talk about creativity
Join us for an informal discussion about creativity in data viz!
About this event
Join the DVS Early Career Committee for a discussion about creativity in data viz...some topics include how can we practice creativity, what is the role of creativity in data viz, what are some of your creative rituals...but we'll let the conversation go in whatever direction the group wants.
_____
About the Data Visualization Society
The Data Visualization Society was founded to serve as a professional home for those working across the discipline while leading others into this growing, dynamic field, and to increase the visibility and value of data visualization to the general public. Our mission is to connect data visualizers across tech stacks, subject areas, and experience: we invite you to be part of our community. Join our community: https://www.datavisualizationsociety.org.