EARLY BUZZ: Washington Post film critic to share her early Oscar contenders
Description
Photo by Erik Witsoe on Unsplash.com


Washington Post film critic to review early Oscar contenders
Ann Hornaday wrote a book on how to watch movies

On Thursday, Sept. 19, 2019, Washington Post film critic Ann Hornaday @AnnHornaday will be featured speaker at an SPJ DC Pro Chapter social event, 6:30 to 8 p.m., at The Fund for American Studies, 1706 New Hampshire Ave. NW, Washington, DC 20009 in the Dupont Circle area.

Join us to hear Hornaday give her predictions of emerging contenders for this year's Academy Awards nominations and preview selections from the Toronto International Film Festival, which starts Sept. 5. In her Sept. 1 column in the Post, she noted that this famous Canadian event "has become an undeniable bellwether" for the cinematic world. The peripatetic critic promises that she'll have news of what's happening on the screen as well as behind the scenes, once she returns from more than a week there.
Light refreshments will be served.
Hornaday is donating a door prize for the evening – a "Democracy Dies in Darkness" T-shirt, featuring the Washington Post's signature statement on its front page.
A review by Hornaday of "Official Secrets" appeared online in the Post Sept. 4. DC Pro Chapter members and colleagues may recall the chapter was invited to a special screening of the film on July 16 in the lead-up to the Whistleblowers Summit later in the month.
Hornaday, who grew up in Des Moines, Iowa, and graduated from Smith College, Northampton, Massachusetts, has been the Post's film critic since 2002. She was a finalist for the 2008 Pulitzer Prize for Criticism, with the committee citing her "perceptive movie reviews and essays, reflecting solid research and an easy, engaging style.
After graduation, she moved to New York City and worked for Ms. magazine as a research and editorial assistant. Hornaday then began to write about movies for The New York Times Arts & Leisure section and other publications. In 1996, she became the movie critic at the Austin American-Statesman in Austin, Texas, and then headed for a similar role at the Baltimore Sun.
She is also the author of "Talking Pictures: How to Watch Movies," published in 2017.
Joe Starrs, who directs the Journalism and Communications track and U.S. Programs at TFAS, is host.
Fee for SPJ members and their guests to attend is $6 per person. Students at local colleges and universities who can show a valid campus student ID at the door will be admitted for no fee. Please contact Kathy Burns at burnskathy1036@gmail.com for a reservation in advance. You must register with her in advance so we have adequate seating. Your name will appear on the sign-in list and we'll ask to see your ID card then.

We hope you'll enjoy!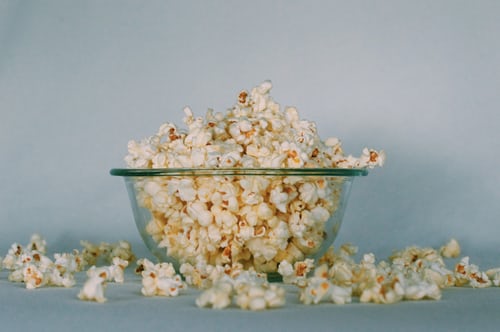 Georgia Vagim photo on Unsplash.com
Closest Metro station is the Dupont Circle station on the Red Line. Exit on the North end; New Hampshire Avenue will be to your right at the top of the escalator there.
Questions about the program? Contact Kathy Burns at burnskathy1036@gmail.com
Questions about SPJ DC Pro Chapter? Email us at: spjdcchapter@gmail.com