Description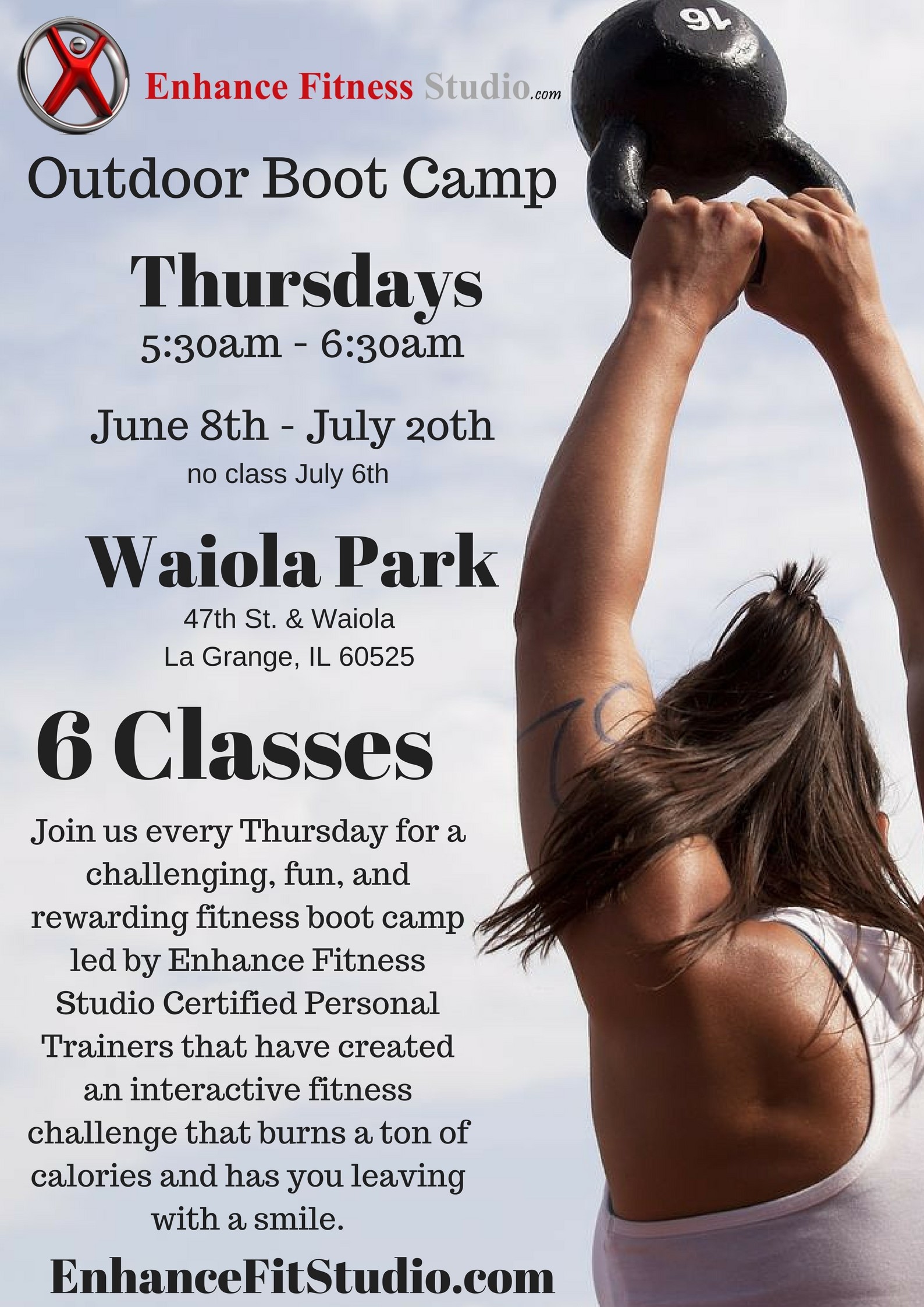 Summer is right around the corner, and for 6 weeks Enhance Fitness Studio is taking all the objectives of our traditional Boot Camp; weight loss, lean muscle building, and full body toning and bringing it outdoors! Better yet, we are going offer an amazing program that will get you moving and interacting with everyone through fitness games and challenges.
Enhance Boot Camp is a group fitness program that uses any and every possible physical activity to burn the maximum amount of calories in a short session. The best part is that no two workouts will be the same.
Enjoy the weather and outdoor atmosphere while getting a challenging, fun and rewarding workout!
Meet Your Trainers:
Halle McCormick (head outdoor instructor): A Group Fitness Instructor for over 10 years who's specific focus has been in cardio kickboxing, cycle and cardio/strength classes. She has completed 10 marathons and in April 2011 reached her personal goal of completing the Boston Marathon. Has completed two half Ironman Triathlons and many Olympic distance triathlons. Halle is a Certified Personal Trainer and Group Fitness Instructor through ACE and also has a specific boot camp certification. Click Here for more info about Halle.
Michael J. Padua Jr. (sub): Is the owner of Enhance Fitness Studio and an experienced certified fitness trainer for over 10 years. Mike earned his B.S. degree from De Paul University in physical education and minored in coaching. While at De Paul he was a strength and conditioning coach for their D1 athletes. He also holds training certifications from ISSA, NESTA, and IGNITE360. Click Here for more info about Mike.
Join Us!!!