About this Event
QTPOC intimate garden party. There will be tea, cocktails, and cozy spots for introverts to introflirt. Botanical, green-inspired garb. Give yourself permission to wear something fancy, green, and strange. As the first EARLGAY event- we ask that this space remain Queer and Trans people of color only.
Featuring gourmet foods, signature cocktails, intimate tea tasting, botanical crown making, DJ GLO.
Location provided to ticket holders.
Accessibility
Location is 0.3 miles from Fruitvale BART with generally flat terrain. Street parking or BART parking lot only.
Entrance: There are no steps at the door entrance, just a slight incline to enter the space.
Bathroom: There is 30" between the toilet and the shower base. There are no grab bars or clearance underneath the sink at this time.
Outdoor:There is a 1.5" step to enter the outdoor area.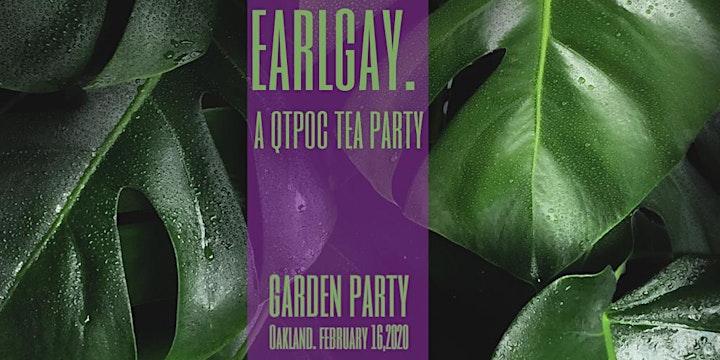 Date and Time
Refund Policy