Description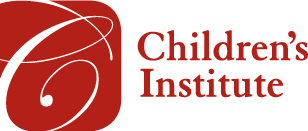 Working together to help children thrive
We know that for children to succeed and for schools and communities to narrow the achievement gap, there must be greater access for all children to high-quality early learning experiences, along with greater alignment between the early years and the early grades.
To achieve this vision, the Children's Institute launched Early Works, an initiative that brings parents, schools and communities together to meet the needs of children, birth through eight. Early Works has two demonstration sites that serve as learning laboratories for school districts, policy-makers, and communities statewide working to improve learning for Oregon children.
One of those sites is at Earl Boyles Elementary in east Portland, where visitors can see first-hand how early learning, family engagement and health partnerships can come together to help children learn and thrive. If you are interested in visiting, please complete the registration.
In partnership with: