EAOP - My Future: Destination Success! (February 8, 2014)

Saturday, February 8, 2014 from 9:00 AM to 3:30 PM (PST)
Event Details
 Office of the Vice Chancellor of Student Affairs
UCLA

Early Academic Outreach Programs

Welcome EAOP Students!



PLEASE RSVP TODAY!!!!



---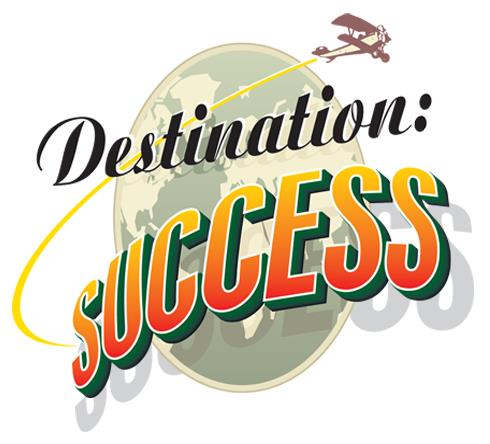 Greetings Newly Selected EAOP Students,
Congratulations! You were selected to participate in this special motivational college prep Saturday Academy by the UCLA, Early Academic Outreach Program (EAOP).
This is your EXCLUSIVE invitation link to participate in the 2014 EAOP "My Future: Destination Success!" Saturday Academy.
Topics will include: EAOP Program Information. Motiviational Keynote address, Resiliency training, Four-Systems of Higher Education, College Prep overview, Financial Aid, undergraduate Student panel, tour of the campus and More!  
Please RSVP NOW  
WE HOPE TO SEE YOU THERE!
          Who:   EAOP Students from Middle School, ACE                             and The Village Nation
         What:   Exclusive Motivational College-Prep                                     Saturday Academy 
       Where:   UCLA Campus (Room Location: TBD)
*NOTE* Comfortable Walking Shoes Highly Recommended 
        When:   Saturday, February 8, 2014
        Time:   9:30am to 3:30pm (event will begin promptly)

   Check-in:   8:30am - 9:15am
Lunch

WILL

 be provided.

Transportation is available, please select the appropriate bus for your residence.

All other materials will be provided for you.
TRANSPORTATION Pick up/Drop off Schedule:
Bus Seating is limited to the first 50 students. If you will be taking a bus, Please note the coresponding bys number during your registration.  Thank you.  Buses will drop off at 8:30am and depart at 3:30pm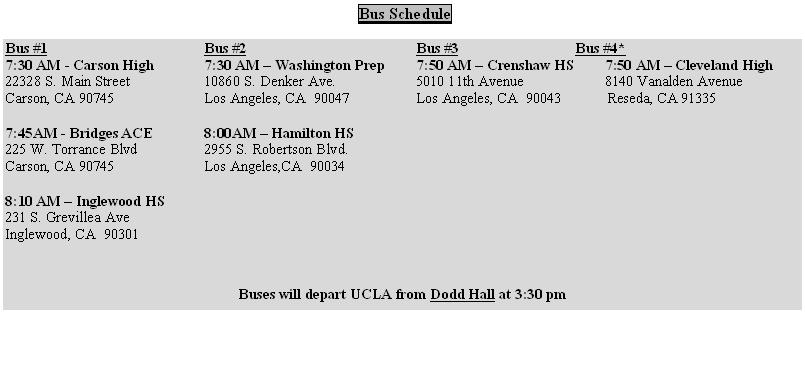 ~-~-~-~-~-~-~-~-~-~-~-~-~-~-~-~-~-~-~-~-~-~-~-~-~-~-~-~-~-~-~-~-~-~-~-~-~-~-~-~-~-~-~-~-~-~
For more information contact UCLA EAOP

Email: uclaEAOP@gmail.com
Tel: (310) 794-4074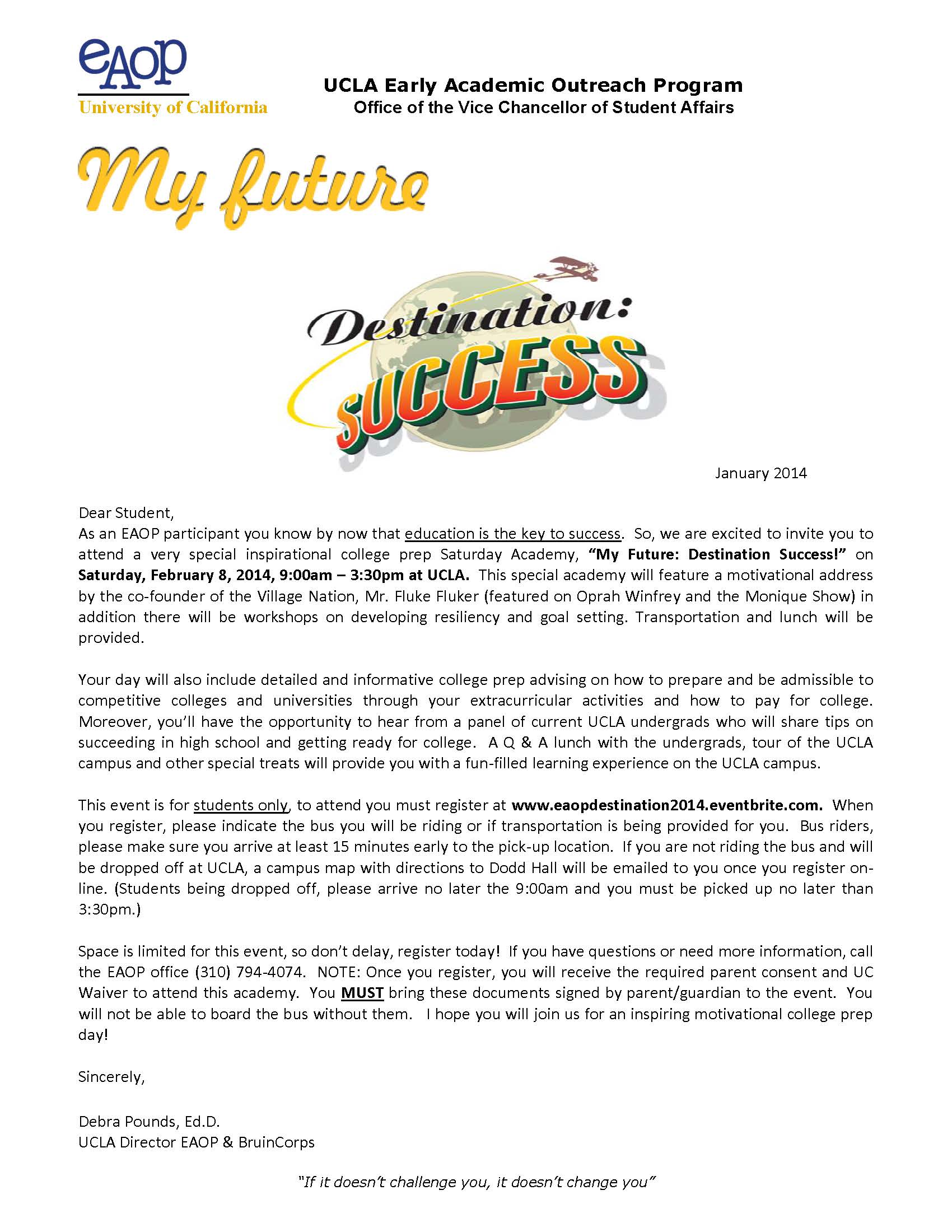 When & Where

UCLA Campus (Dodd Hall Bldg Entrance)
Building next to Murphy Hall
390 Portola Plaza
Los Angeles, CA 90095


Saturday, February 8, 2014 from 9:00 AM to 3:30 PM (PST)
Add to my calendar
Organizer
UCLA Early Academic Outreach Program (EAOP)
The Early Academic Outreach Program (EAOP) is an academic preparation program established in 1976 by the University of California to expand postsecondary education opportunities for California's educationally disadvantaged students. UCLA EAOP works with students to help them become competitively eligible applicants for college admission, going beyond minimum eligibility.  EAOP works collaboratively with families, educators, schools, communities, and various campus departments to provide pre-college students with challenging academic enrichment activities to promote and cultivate a college-going culture.  EAOP is one of the state's most successful pre-collegiate student academic development programs. UCLA EAOP works with over 15,000 students in middle school and high school each year. This includes working with over 80 schools in 10 school districts. Since 1991, approximately 60% of EAOP seniors meet UC eligibility each year, 82% attend a postsecondary institution upon high school graduation and 62% attend a 4-year institution, with 25% attending a UC school.  EAOP includes:
+  Middle School Program
+ High School Program
+ UCLA Bruin Buddy Volunteer Program
+ EAOP Parent Ambassador Program
Academic Enrichment Activities and Opportunities for Students include: Saturday Academies emphasizing math, critical reading, writing and analytical skills; PSAT, SAT Workshops; Career Workshops, Summer Residential Academic Boot Camps; Academic Advising/IAP Development; Mentoring; Tutorial Assistance and or Referral; Parent/Family Workshops; College Conferences, Concurrent Enrollment; Campus Visits; and Study Skills/Learning Tools Instruction.
EAOP - My Future: Destination Success! (February 8, 2014)