Eagle Forum of CA 16th Annual Constitutional Conference

Saturday, October 1, 2016 from 9:00 AM to 4:30 PM (PDT)
Event Details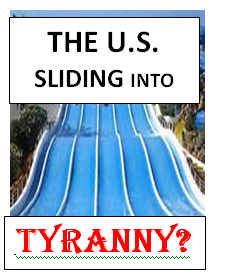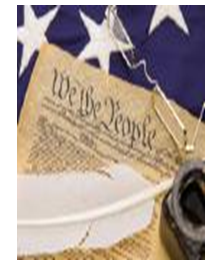 Eagle Forum of California
  Proudly Presents
 Our 16th Annual  
   Constitution
   CONFERENCE
With the theme
 "THE U.S. SLIDING INTOTyranny?"
When: Saturday, Oct 1, 2016, Time: 9:00 a.m – 4:30 p.m.
Where: Double Tree Hotel, 2001 Point West Way, Sacramento, CA, 95815 
Cost includes a delicious luncheon buffet for only $65 (early eagle special) - with special student rates - $25
Overnight accommodations are available at a reduced hotel group price –
Call the Double Tree at 916-929-8855 and ask for Eagle Forum Group Price  
Register at EagleForumofCalifornia.org or use the accompanying form
For questions – call Chairman Karen Klinger in Sacramento 916-712-8889 
Featuring the Following Speakers and Topics: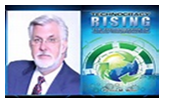 Patrick Wood - economist and author of Technocracy Rising, the Trojan Horse of Global Transformation;co-author of Trilaterals Over Washington with Antony C. Sutton. Patrick  has a radio show and a weekly news blog - www.Technocracy.News. He is an expert on  Agenda 21 and Smart Meters and how they tie in with the quest for global control. His topic is "How Technocracy is Transforming our Nation and Leads to Tyranny."

Sharon Hughes - Radio Host of "Changing World Views," KMYC Talk Radio 1410 AM, Sundays 3-5 p.m., Sierra Valley (www.kmycradio.com.)  She is a member of the Eagle Forum State Board; a former Republican women president and leader in Christian women's groups.  She has had many guests on her show concerning Islam.  She will speak on "The Threat to the Constitution from Islam with Massive Refugee Resettlement, Jihadist Terrorists and Sharia law."

Dr. J. David Lehman – President of Eagle Forum of Orange County, holds a Master of Divinity from Grace Theological Seminary, a PhD from Oxford Graduate School and another PhD from Louisiana Baptist University.   He is a former professor at Purdue University who now lives in Santa Ana, CA,   He has written several books and pamphlets on a variety of subjects, on which he is also a popular speaker and debater. He will speak on "Evolution vs Creationism - why a Belief in the Creator is Necessary to Protect our Inalienable Rights."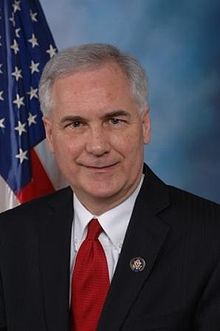 Thomas Miller "Tom" McClintock II, is the U.S. Representative for CA's 4, serving since 2009. He is a member of the Republican Party. He is a former Assemblyman and state Senator. McClintock unsuccessfully ran for Governor of California in the 2003 California recall election and for Lieutenant Governor of California in the 2006 California lieutenant gubernatorial election.


Orlean Koehle – State President of Eagle Forum of California since 2002; Founder and first president of Sonoma County Land Rights Coalition; is now serving as Co-President of Santa Rosa Republican Women.  She is a retired teacher of speech, drama and journalism, now an author of nine books that can be found at www.BooksforTruth.com.  She will speak on her latest book that involves Agenda 21, Climate Change, and the attack on water rights - California's Water Crisis – Do You Smell a Fish?

Steve Jackson – Has been a teacher of the Constitution and American's Christian heritage for 20 years.   He is a retired civil engineer with a degree from Purdue University.  Heworked as a strength analyst at Rockwell International Space Station and was a designer and principal engineer/scientist at McDonnell Douglas/Boeing. He serves on boards for Liberty House, Victory Ranch Christian Camp, and the Center for Teaching the Constitution.  He assists his pastor Sunday mornings and serves as an advisor to the Leadership team. His topic is ""Organizing the Powers: Timeless Doctrines of the Constitution."

Judi Caler – Is a graduate of Sacramento State, a life-time credentialed teacher for elementary school, has worked in sales, insurance, management recruitment, started an animal shelter, and was a citizen lobbyist.   She lives in Nevada City and is the Article V Convention Issues Director for Eagle Forum of California. She developed a website to help educate people on the dangers of an Article V and has been advising many other states in their battles against it.  Her website is Citizens Against Article V Convention, CAAVC.net. Her topic is "An Article V Convention - A Dangerous Idea."
Common Core Panel – "How Much Easier Tyranny is Under Central Controlled Education;" Panel Members are:      
Angela Weinsinger,

Member and Former President of the Travis Unified School Board; Founder and Director of the Facebook Page "Parents and Educators against Common Core Standards," Member of State Eagle Forum Board.  She will speak on "The Evolution of Education Reform – Common Core is the Most Recent Step."

Susi Kahn

,

Candidate for Placentia-Yorba Linda School Board,member of State Eagle Forum Board, registered nurse, member of board of CNES, California Nurses for Ethical Standards, home-school mom, Founder and President of Faithful Christian Servants,  She will speak on "The Developmental Inappropriateness of CCSS."

Orlean Koehle

, Founder and Director of Californians United Against Common Core, (CUACC.org), author of The Trojan Horse of Education Reform, and The Hidden Cs of Common Core.  She will speak on her second book and "The International Aspects of Common Core - Are Charter Schools Really the Answer." 

Darcy Brandon

,

Co-Director of Californians United Against Common Core; leader of monthly conference calls to fight Common Core; member of State Eagle Forum Board, award-winning landscape architect in San Diego.  She will speak on "The Data Collection and Violation of Privacy of Common Core and Where That Data is Going?"

Gloria Pruyne

, Co-Director of Californians United Against Common Core, Member of State Eagle Forum Board, Chairman of Orange County Common Core Concerned Citizens (OrangeCountyCCCC.com); editor of a monthly newsletter exposing Common Core.  She will speak on "The Social Engineering of Common Core and Sex Ed."

Mary Baker-Is a graduate of Middlebury College in Vermont, a member of Eagle Forum State Board; President of the San Diego/Orange County Chapter for Citizens' Alliance for Property Rights; President of the Southern Division Federated Republican Women and is developing a RWF Local Activism initiative for the County of San Diego. She is the author of Dimensions of Sustainability and a newly released, cleverly illustrated book, Citizen Ninja, Stand up to Power. Her website is TheMaryBaker.com. She will speak on "There is Hope, How to Become a Citizen Ninja and Stop the Slide to Tyranny."
You will also have the opportunity to meet various invited candidates running for office.
………………………………………………………………….
When & Where

DoubleTree
2001 Point West Way
Sacramento, CA 95815


Saturday, October 1, 2016 from 9:00 AM to 4:30 PM (PDT)
Add to my calendar
Organizer
Eagle Forum of California is a non-partisan, non-sectarian organization of men and women whose motto is "for God, Family and Country." Our members are dedicated to preserving the political, economic and social principles upon which our nation was founded. Our achievements have proven that citizen volunteers can determine government policies in Congress and in California, elect statesmen at every level of government and effectively communicate to the public and the media the principles for which we stand.
Our mission is to enable conservative and pro-family men and women to participate in the process of self government and public policy making so that America will continue to be a land that values individual liberty, property rights, respect for family integrity, public and private virtue, and the free enterprise system.