Description
The March EAGB Breakfast Series panel features leaders who are shaping the future of economic development through placemaking strategies and innovation districts. The EAGB invites you for breakfast and an engaging discussion on this topic of particular interest to the Greater Baltimore region. The Breakfast Series seeks to shine a light on the region's assets and share the wisdom of its thought leaders – including those from industry, government and education. Join us!
AGENDA:
7:30am Networking & Breakfast
8:30am Panel Discussion
10:00am Conclusion
Many thanks to our sponsor, Womble Carlyle.

PANELISTS: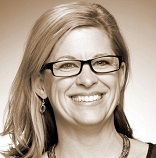 Kelly W. Ennis

NCIDQ Certified Interior Architect and Managing Principal, The Verve Partnership
Kelly Ennis, has been involved in the fundamental evolution of workplace experience in a varying degree of project types for over 25 years. With a full understanding of translating identity, business strategy and culture into the built environment, her expertise is, in nailing early on, how these three points impact community building, planning and ultimately design. Her unique experience gives her the opportunity to translate extensively, the future of work, changing trends in the built environment; with a true understanding of how those trends impact engagement, innovation, social structures and performance with in all types of organizations.

In 2009, as the sole founding principal of The Verve Partnership, Kelly has self-funded and grown a design firm of one to a thriving firm of 12 over the last seven years. This has been done with grit, determination, amazing team members and amazing clients.

Kelly is involved in many industry and non-industry associations where she has chaired committees, led round-table panels, cycled over 1,000 miles and created an event benefiting, via a scholarship fund, students of Interior Design and Architecture. She is a certified/licensed interior designer in many jurisdictions and holds a BFA from the Maryland Institute College of Art.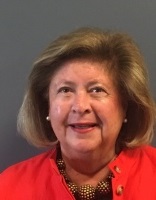 Jane Shaab

Senior Vice President, Research Park Corp; Assistant Vice President for Economic Development, UMB
Jane Shaab serves as Assistant Vice President for Economic Development, University of Maryland, Baltimore, Executive Director UM BioPark and Senior Vice President and Secretary of the UMB Health Sciences Research Park Corporation.
Jane Shaab has been associated with the University of Maryland for fifteen years. Prior to coming to the University, Jane served as Executive Director of The Greater Baltimore Technology Council; Director of Economic Development for the Maryland Chamber of Commerce; Director of National Marketing for Maryland Economic Growth Associates, Inc. (MEGA) and as a marketing consultant to The Greater Baltimore Committee.
As Executive Director, Jane is charged with the development and management of the UM BioPark, fast emerging as Baltimore's leading Innovation District. The City's largest cluster of life sciences companies are located in this fourteen acre world-class biomedical research center immediately adjacent to the UMB campus in the west Baltimore community of Poppleton. Today over thirty companies and institutes are headquartered in the UM BioPark employing over 850 people. The UM BioPark has embarked on a new phase of development with the Maryland Proton Treatment Center opening this spring and Wexford's new 250,000 square foot lab and office innovation hub soon under construction. The UM BioPark proudly partners every day with the Southwest Partnership, a coalition of the seven communities surrounding the BioPark, focused on improving the quality of life of residents, businesses and visitors.
Jane is a graduate of Rosemont College, Rosemont, Pennsylvania, and the Goucher College Business Management Institute.
Jane has been honored as one of Maryland's Top 100 Women in 1997, 1999 and 2001 and as a permanent member of Maryland's Top 100 Women Circle of Excellence.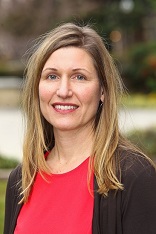 Jennifer S. Vey

Fellow and Co-Director, Bass; Initiative on Innovation and Placemaking, Brookings Institute
Jennifer S. Vey is a fellow and Co-Director of the Anne T. and Robert M. Bass Initiative on Innovation and Placemaking at the Brookings Institution. Her work primarily focuses on the competitiveness and quality of life of cities in the innovation economy. She is the author of "Building from Strength: Creating Opportunity in Greater Baltimore's Next Economy," "Restoring Prosperity: The State Role in Revitalizing America's Older Industrial Cities," "Organizing for Success: A Call to Action for the Kansas City Region," and "Higher Education in Pennsylvania: A Competitive Asset for Communities." She has co-authored numerous other Brookings publications, including "One Year After: Observations on the Rise of Innovation Districts," as well as co-edited Retooling for Growth: Building a 21st Century Economy in America's Older Industrial Areas, published by the American Assembly and Brookings Institution Press.
Prior to joining Brookings in June, 2001, Jennifer was a Community Planning and Development Specialist at the U.S. Department of Housing and Urban Development. She earned a Master of Planning degree from the University of Virginia, and holds a B.A. in Geography from Bucknell University. She lives with her family in Baltimore.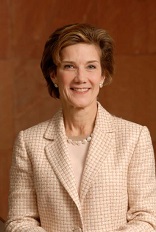 Catherine M. Ward
Senior Vice President, Asset Management; Corporate Office Properties Trust (COPT)
Catherine M. Ward is Senior Vice President of Asset Management/Leasing for Corporate Office Properties Trust (COPT). She has the responsibility for the financial performance for a specific portfolio of office buildings in Howard County, MD.
Cathy has over 35 years of real estate experience, including ten with Constellation Real Estate and four with a local Baltimore developer. Cathy's experience traverses retail and office development, redevelopment, leasing, property management, asset management and business development.
Cathy earned a Bachelor of Science degree in Business Management from UMUC and is a Certified Commercial Investment Member (CCIM). She has been active in a number of local industry organizations, including the Maryland Chapter of the National Association of Industrial and Office Properties (NAIOP), where she served on the board for 10 years including two years as President. During her tenure, she launched the legislative fund through the penny per square foot program which remains the primary source of funds that support NAIOP's legislative efforts at the State level.
Cathy is also active in a number of community organizations. After completing Howard County Leadership in 2001, she served on its Board and was also appointed by the Howard County Executive to the Spending Affordability Committee. Cathy was also appointed by Howard County Executive Ken Ulman and approved by the Howard County Council to serve on the Howard County Economic Development Authority Board where she served as Board Chair for two years. As Vice Chair, Cathy headed the five year strategic plan for the EDA. She remains an active board member and continues to sit on the incentives committee and participate in the 2017 strategic planning for the EDA. At the request of Howard County Executive Kittleman, Cathy served on his transition team after his successful election in 2014. Cathy served on the Advisory Boards of Howard County General Hospital and the University of Baltimore School Of Real Estate. For the past four
years, Cathy served on the Executive Leadership Team for the Howard County Heart Ball, one of the largest fundraisers for the American Heart Association in the County.
Cathy is also an active board member on the Cyber Maryland Board of Directors, The Economic Alliance of Greater Baltimore and The Fort Meade Alliance.
In 2007, the Daily Record named Cathy one of Maryland's Top 100 Women.