Description
NEXT GEN ENERGY TECHNOLOGIES
On Tuesday, May 23, the EAGB Breakfast Series brings you a conversation from leading experts on up-to-the-minute advances in energy options for sustainability, the environment and consumerism. From a variety of industries and perspectives, we will hear more about emerging energy management, smart grid technologies, and adaptive business models in a world where renewable energy solutions and sustainability are no longer optional for ecological AND economical success.
AGENDA:
7:30am Networking & Breakfast
8:30am Panel Discussion
10:00am Conclusion
Many thanks to our sponsor, BG&E.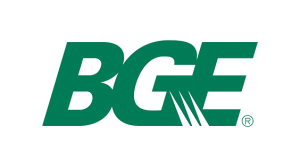 Moderator: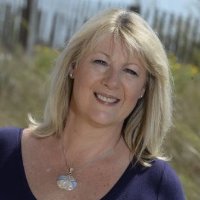 Katherine Magruder, CEcD
Executive Director
Maryland Clean Energy Center
As Executive Director of the Maryland Clean Energy Center, Ms. Magruder is working to advance the adoption of clean energy products, services and technologies in the state. In this capacity she engages in business and workforce development initiatives, advocates for supportive public policy and financing programs.
Ms. Magruder most recently held the position of Chief of Staff at the University of Maryland Biotechnology Institute, known for performing cutting edge research and transfer of technology discoveries to commercial application.
During her appointment to the Maryland Department of Business and Economic Development as Director of Resource Based Industries, she built a program focused on sustaining agriculture, forestry, mining, fisheries and maritime industry sectors. Working with multiple agencies and in direct collaboration with the Maryland Energy Administration, she was a leader in efforts to develop a statewide approach to advancing alternative energy initiatives and business creation.
In the course of her work with various municipalities in the Chesapeake Bay watershed, particularly on the Eastern Shore of Maryland, Kathy led regional agribusiness and ecotourism initiatives recognizing the significant balance of environment, economy, and cultural character in effective sustainable development. She has written and collaborated on editorial content for several related plan publications, and holds a professional Certificate in Destination Marketing & Management from George Washington University School of Business & Public Management. She is recognized as a Certified Economic Developer by the International Economic Development Council. Kathy earned her BFA in Fine Art from Maryland Institute College of Art in 1982.
Featured speakers include: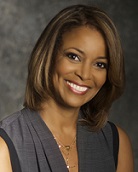 Valencia McClure
Vice President, Governmental and External Affairs
Baltimore Gas and Electric (BGE)

Valencia McClure is vice president of Governmental and External Affairs for Baltimore Gas and Electric (BGE), an Exelon Company. She is responsible for building key stakeholder relationships and developing strategic initiatives that enhance the company's reputation and leads government affairs, corporate relations, marketing and large customer services for the company's 1.2 million electric customers and 650,000 natural gas customers in central Maryland. Prior to assuming this role in April 2016, Ms. McClure served as BGE's director of communications and corporate relations. She also held communications roles with Exelon Power, responsible for cultivating collaborative relationships regionally and nationally.
Ms. McClure has more than 20 years of proven communications, community affairs and public relations experience. Prior to joining Exelon, she was owner of McClure Communications Inc., a full-service public relations firm. Ms. McClure has also worked with local and cable news outlets including WFAA-TV Channel 8, The Dallas Morning News, TCI Cablevision and Diageo. She served as executive producer for the award-winning public affairs shows for WFAA-TV; Metro and La Vida. In addition, while at WFAA-TV, Ms. McClure served as community services director and managed the production of all station sponsored public service announcements and community partnerships.

Currently serving as president of the American Association of Blacks in Energy (AABE), Baltimore Chapter, Ms. McClure is actively involved in civic and charitable organizations. She also serves on the Board of Visitors for the University of Maryland School of Medicine, and on the board of directors for Baltimore Symphony Orchestra, Susan G. Komen, Leadership Maryland, Bowie State University, the Girl Scouts of Central Maryland and Morgan State University's School of Global Journalism and Communications. She was named one of the Baltimore Sun's Top 25 Women to Watch in 2016, in addition to being the recipient of the 2016 Presidents' RoundTable Corporate Executive Trailblazer Award and Outstanding African American Alumni Award from the University of Texas at Arlington. She previously served on the board of directors for several Dallas-area nonprofit organizations including the Dallas Black Chamber of Commerce, Dallas Children's Theater and Southern Methodist University's Corporate Communications and Public Affairs committee.
Ms. McClure is a graduate of the Leadership Maryland and Leadership Dallas programs. She received her Bachelor's degree in journalism from the University of Texas at Arlington.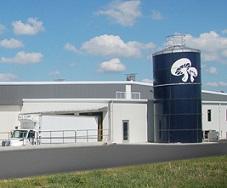 Jack Reitnauer
Farm Manager
Warwick Mushroom Farms/Phillips Gourmet
Phillips Mushroom Farms has invested millions of dollars to build research facilities and expand production capabilities. (Over 1 million square feet of growing space.) State of the art technology, commitment to marketing and a personal approach to their business have made Phillips Mushrooms Farms the largest marketer of specialty mushrooms in the U.S.; distributing over 35 million pounds of specialty mushrooms annually.
Phillips' Warwick Mushroom Farm in Cecil County has over 300 employees. It is the largest mushroom farm in the western hemisphere and they say it's the most technologically advanced farm of any kind in the western hemisphere. It is completely computer-controlled.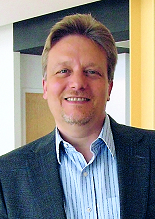 Eric Wachsman, Ph.D.
Director
University of Maryland Energy Research Center
Eric Wachsman, an expert on solid oxide fuel cells, is the University of Maryland Energy Research Center's first director.
Before joining the University of Maryland, he spearheaded the creation of the Florida Institute on Sustainable Energy at the University of Florida, and served as a senior scientist at SRI International.
Wachsman has focused his career on developing advanced, efficient, energy conversion devices and technologies. His research is on ionic transport in solids and the heterogeneous electrocatalysis at their surface. This research includes the development of solid oxide fuel cells, gas separation membranes, solid-state gas sensors, the electrocatalytic conversion of CH4, and the post-combustion reduction of NOx using advanced ion conducting materials.
Wachsman is a Fellow of the Electrochemical Society (ECS) and the past chair of the High Temperature Materials Division of ECS. He is the editor-in-chief of Ionics and former associate editor of the Journal of the American Ceramic Society. He has more than 140 publications and eight patents on ionic and electronic transport in ceramics, their catalytic properties, and device performance.
Wachsman is also a frequently-invited panelist on fuel cell and hydrogen energy research, ranging from the U.S. Department of Energy "Fuel Cell Report to Congress" and "Basic Research Needs Related to High Temperature Electrochemical Devices for Hydrogen Production, Storage and Use," to the National Science Foundation "Workshop on Fundamental Research Needs in Ceramics," NATO "Mixed Ionic-Electronic Conducting (MIEC) Perovskites for Advanced Energy Systems," and the National Academies' "Global Dialogues on Emerging Science and Technologies."
Robert L. Wallace
President & CEO
Bithenergy Inc.
Robert L. Wallace is an accomplished engineer, entrepreneur, author, business consultant, and internationally-known keynote speaker. He is the founder of three companies - Bithenergy, Inc., BITHGROUP Technologies, Inc., and EntreTeach Learning Systems, LLC. Bithenergy, Inc. is a dynamic energy engineering and management company that develops and implements energy management, energy efficiency, and renewable energy solutions for government and commercial clients.
BITHGROUP Technologies, Inc. is a successful information technology services company that specializes in mobile commerce solutions, health information systems, infrastructure IT services, wireless engineering, and biometrics. Later, Mr. Wallace founded EntreTeach Learning Systems, LLC, through which he conducts economic research and has authored five top-selling books that provide unique solutions for addressing the challenges facing small, women-owned, and minority-owned companies.
Robert L. Wallace earned his MBA from Amos Tuck School of Business at Dartmouth College and B.S. in Mechanical Engineering and Applied Mechanics from the University of Pennsylvania, School of Engineering. He also served as Chairperson for the State of Maryland Information Technology Board (ITB), the Governor's Advanced Technology Commission, Small Business Task Force, Minority Business Task Force, Greater Baltimore Committee, Kennedy Krieger Institute, Presidents Roundtable, and the BRAC Commission.