Description
APRIL 25TH, 2017
Come Join Us!
Networking from 6-7pm
Program runs from 7-9pm
Then MORE Networking from 9-10pm
LOCATION
The Crown Plaza - Dallas near Galleria
Addison, 14315 Midway Road, Addison, TX 75001
Sit back, relax and enjoy the show!
It's going to be an incredible opportunity to network with local business professionals, just like yourself, who are making things happen and creating magic in their worlds.
Come join our Titled Production Sponsor SYNCLAB MEDIA our videocentric digital marketing agency along with some amazing other companies and vendors!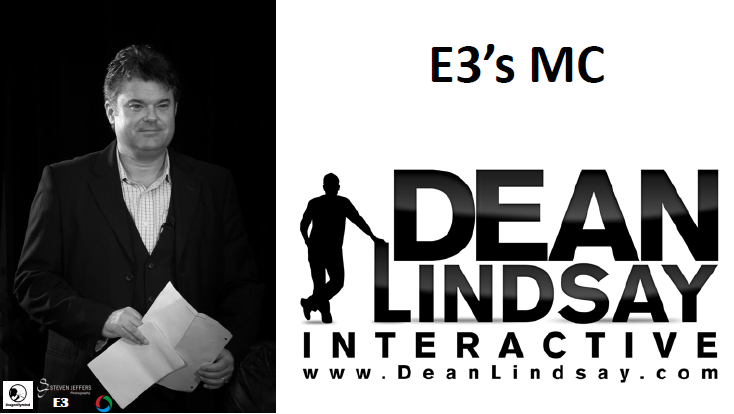 With over sixteen years experience helping build PROGRESS-Based Sales and Customer Service Cultures, Dean Lindsay is hailed as an 'Outstanding Thought Leader on Building Priceless Business Relationships' by Sales and Marketing Association International as well as a 'Sales-and-Networking Guru' by the Dallas Business Journal.
GUEST SPEAKER TAMMY KLING!
April's Topic: Critical Conversations, 3 Bold Conversations you should have in life and business, OnFire Books and a speaker of Ted X
Tammy Kling is a communication expert and the author of the book, Words.
As the founder of The Conversation, she ignites leaders to have bold conversations that matter. Tammy is also the author of the global book The Compass, also a film. She is a TEDx speaker, Forbes leadership council coach and the Ceo of OnFire Books Leadership Company. Her TEDx talk is about the power of words.
Tammy has a degree in communications and journalism. She has appeared as a guest on Dateline NBC, The Discovery Channel and recently featured in Virgin.com and Huffington post. Tammy is a global best-selling author in more then 26 countries. As a publishing coach, Tammy works with CEOs, celebrities, professional athletes, and other world changers to tell their story. Kling speaks on global stages and inside companies like Pepsi.
Tammy Kling was called one of the world's top ghostwriters by Virgin.com but her true gift is using words to change lives. Whether it is in a corporate training setting, or delivering a Keynote, or writing books for world changers, Tammy's focus is on communication that builds, elevates, and provides clarity. Huffington Post did a recent feature on Tammy called The Power of Words.
Her work has been featured in the NY Times, Wall Street Journal, Dateline NBC, Extra, and Primetime. Tammy is a graduate of the University of Florida College of Journalism and Communications. Tammy is a global best-selling author and thought leader.
She has led OnFire Books for a decade, building books with some of the worlds most celebrated leaders. OnFire Books has crafted content for corporate communications initiatives with leaders and teams inside companies such as Dial Corp, First Command, American Airlines, Medstar healthcare and hundreds of others.
As featured on the Discovery Channel, Wall Street Journal, Oprah and Huffington Post;
m.huffpost.com/us/entry/6155014
TEDx Talk "Words save lives
m.youtube.com/watch?v=bA2rTnpAF44
youtube.com/watch?v=VFcdZ-k7wJ4
www.onfirebookswritingcompany.com
PANELISTS:

Tanesne
Tanesne is a transformational life coach who resounds " I am every woman!"
She knows every woman has a story to tell and understands what appears on the outside may be a mask for what the heart has endured. "We never truly know another human's struggles since we are never there to witness those lonely, on-the-knees hours spend asking, Why me!?"
Tanesne coaches women through their struggles and shame to see the purpose. Helping them understand that each of us has seasons of tests and refinement. Accepting the call to action is what pushes us to use the strength to pursue the future and overcome obstacles.
Adopted at birth, Tanesne spent much of her life searching for and being reunited with her birth parents. She is a successful coach,
speaker, and entrepreneur; she is married to a Naval Officer and has 4 amazing children.
Brent

Simpson
Brent Simpson is President of Click Vision Group, an "Accidental Entrepreneur," and a connoisseur of competitive Brand and Product Marketing. Having launched his career with Saatchi & Saatchi, Brent's approach to marketing strategy and implementation has provided him success within such companies as Proctor & Gamble, Citigroup and CBRE. During his years leading marketing projects and partnerships for Essilor and Hoya, he outlined a solution to an overarching problem within the vision care industry. Click Vision Group was created to capitalize on this solution outside of the industry established structures. Having funded the company through private/angel investors and corporate partnerships, Brent is glad to share his experience and lessons learned in utilizing corporate partnerships in the entrepreneurial world.
Brent's formal education includes a BS in Marketing from Oklahoma Christian University and MBA in Brand and Product Management from Southern Methodist University.
Celia Swanson
Ms. Swanson is a senior HR executive, Chief Marketing Officer and Chief Learning Officer with 35+ years of leadership experience in the retail industry. Her expertise in succession planning, strategic planning, process improvement, employee engagement, organizational design, and change management, has informed the areas in which she has worked: Training and Development, Marketing, Benefits and Compensation, Recruiting, Labor Relations, and Corporate Communications. She also has extensive Board experience serving non-profit organizations.
Ms. Swanson joined Walmart Stores in 1989, where her record of consistent excellence broke glass ceilings: she was the first female EVP at Walmart Stores, and the only person to receive the two top operations awards from Sam's Club and Walmart U.S. Her distinguished tenure at Walmart culminated in the role as SVP, Global Associate Relations. In this capacity, she oversaw global labor relations, culture strategy, open-door access to leadership services, and global associate experience. She enhanced the enterprise-wide culture, making it more relevant to the changing workforce and customer demands, and created the foundation to improve global associates' experience, starting with Walmart U.S.—a cutting-edge initiative that will impact associates' experience strategies and leadership behaviors. She also enhanced capability development by assisting business segments' designated leaders to develop expertise in critical business areas.
From 2009 to 2014, Ms. Swanson served as SVP, Talent Development, Walmart U.S. (Chief Learning Officer), reporting to the CEO of Walmart U.S. In this capacity, she significantly increased skills/job competencies, role preparedness, and the scope of leadership development by transitioning to role-specific training for 1.2 million U.S. based associates, while maintaining a flat budget through development and delivery efficiencies. Consolidating the nine Walmart US learning organizations, she instituted the first succession management system for all management levels across the globe, and also implemented the first global learning management system (GLMS); standardized learning development/delivery strategies; improved training for onboarding and existing associates' effectiveness; and, significantly, created training plans equipping associates to build careers within Walmart U.S.
Previously, as SVP, Change Management and also reporting to the CEO of Walmart U.S. (2005 – 2009), she led a broad-based change strategy initiative focused on cost savings ($2+bn in waste at store level was eliminated, layer redundancies were removed). She enhanced associates' productivity and the customer experience through better execution of store operations, and the Company's external reputation through focused messages/programs on good corporate citizenship and benefits to the communities where Walmart U.S. operates.
Ms. Swanson joined Sam's Club in 1994, when, as SVP of HR & Admin for Pace Membership Warehouse, her company was acquired, and she was appointed VP of People for Sam's Club Division. She held senior positions in Membership and Marketing, serving as CMO, before joining Walmart in 2005. Her tenure was distinguished by the revolutionary HR initiatives she drove that brought long-term corporate benefits.
Ms. Swanson is affiliated with numerous local non-profit organizations and national professional organizations, and has received many special awards and recognitions, including the Operations Leadership Excellence from Walmart U.S. Stores (2010), a Masters Distinction from the University of Nebraska (2004), Women on the Move, Alpha Kappa Alpha (2001), Blue Coat Operating Excellence, Sam's Club (2000), and the Business Excellence Achievement Award from the University of Nebraska (2000).
She has a B.S. in Fashion Merchandising (with Distinction) from the University of Nebraska, and completed the Positioning Women for Corporate Boards Certificate Program at the University of Dallas.
Dr. Cortney Baker is a leadership expert who speaks nationwide on Conquering the Myth of the Glass Ceiling. She received her doctoral degree at Pepperdine University in Organizational Leadership, where she conducted research on women who had overcome challenges in their careers but achieved incredible success.
Dr. Cortney Baker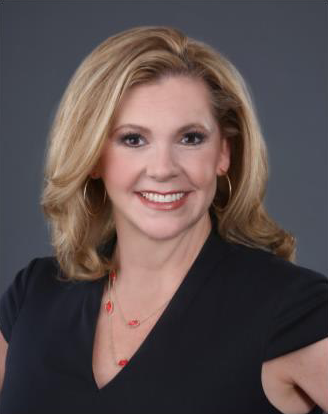 Owner and CEO of KidsCare Therapy, a pediatric home healthcare agency that assists over 2200 children all over Texas. Cortney is the author of the #1 Amazon Best-Selling book The 10 Dos and Don'ts for Business: Lessons to Lead Effectively and her newest book Unlimited: Conquering the Myth of the Glass Ceiling available in August 2017. When not speaking and working with Children, Cortney spends time with her husband and 3 children in her Native state of Texas.
SIGN UP TODAY TO RECIEVE A FREE BOOK AT THE EVENT FROM...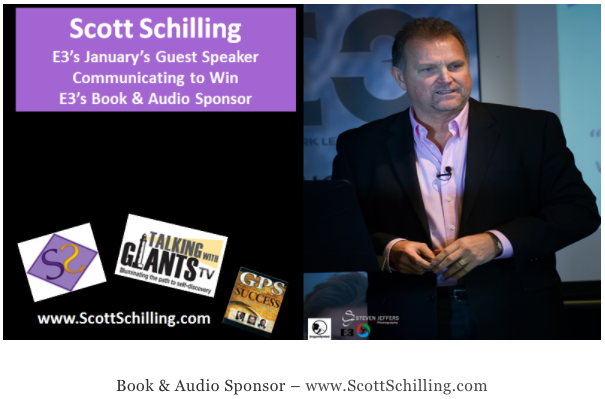 FOR MORE INFORMATION ON SPONSORS CLICK HERE
FOR MORE INFORMATION ON MEMBERSHIPS CLICK HERE
BUY ONE TICKET & GET TO BRING A GUEST FREE!