Description
Craft with electronics!

Back by popular demand, this April we will again be sharing a selection of e-textile swatchbooks for inspiration. We'll have all the materials for you to fork* one of the swatches, and make your own version of one of the designs.

The E-Textile Summercamp's Swatchbook Exchange a platform for sharing physical work samples in the field of electronic textiles. It was started in 2013, and is lead by Hannah Perner Wilson. Find out more on the e-textile swatch exchange website. We have swatchbooks from a number of years, that are full of knowldge and insight into etextile making process. As always: bring projects you are working on or ideas you'd like to share.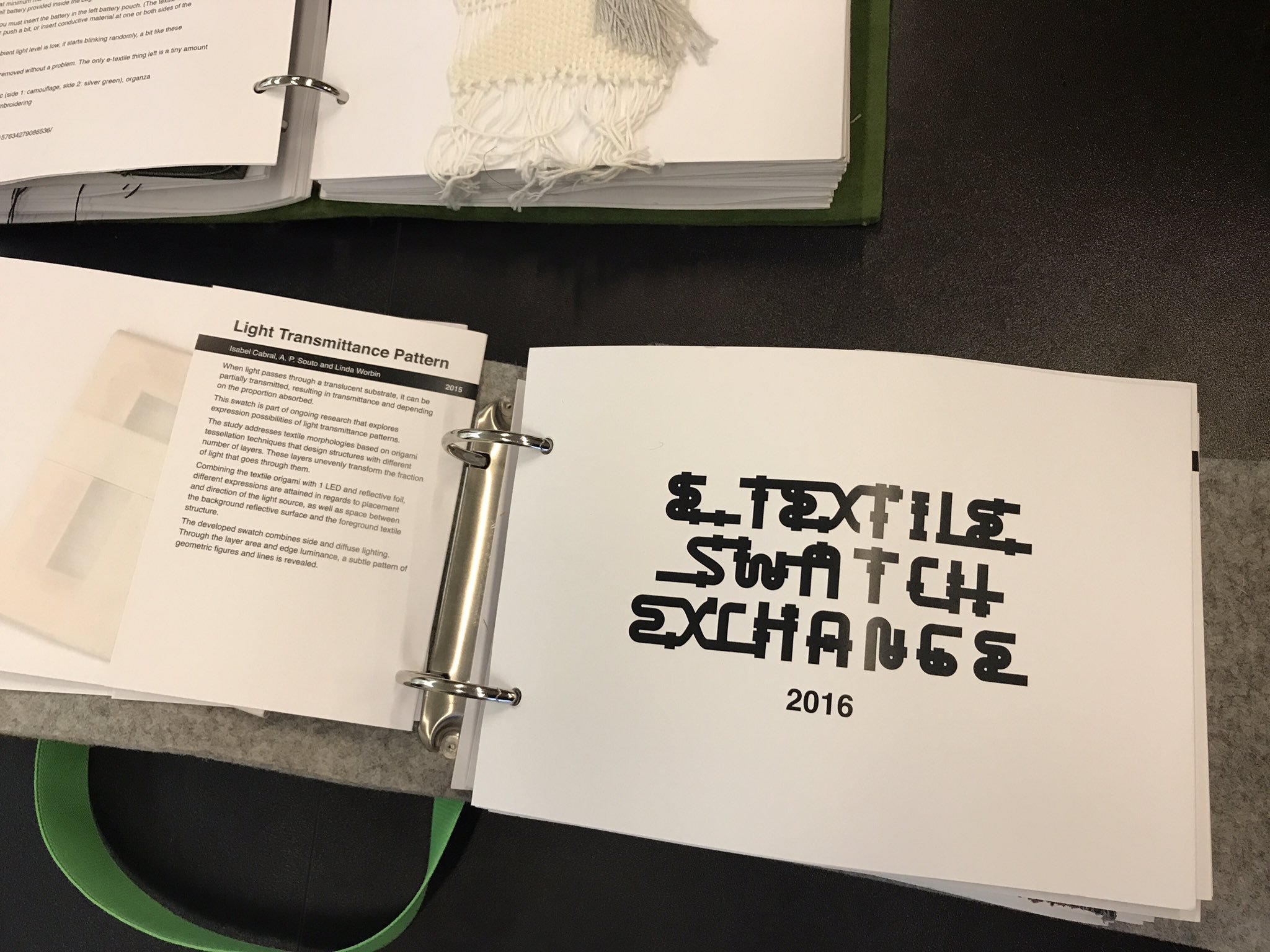 Please note the mid month meeting date in April, after which we'll be meeting in a new regular slot of the SECOND Tuesday of the month (previously we'd been meeting on the 1st Tuesday)
*fork is a term used from version control software such as Github. A fork is a copy. Forking allows you to freely experiment with changes without affecting the original project. Most commonly, forks are used to either propose changes to someone else's project or to use someone else's project as a starting point for your own idea.

Photo credits: Etextile swatch exchange / Hannah Perner Wilson/ Mirena Papadimitriou