E-SPIN & Tenable Network Security: CyberSecurity Transformation - Challenges and Solutions

Wednesday, May 24, 2017 from 9:30 AM to 2:15 PM (Malaysia Time Malaysia (Kuala Lumpur) Time)
Event Details
Please join E-SPIN, Westcon and Tenable Network Security for an day of networking, food, and fun. This event will provide those in technology and cybersecurity with the opportunity to grow their security knowledge via an immersive hands-on cybersecurity sharing experience.
Participants will take the reins in an expert-guided solution in depth topic interactive talk session to learn first hand experience from the expert speaker into various cybersecurity topics and more!
This event is intended for mid and high level managers responsible for cybersecurity or development programs who are looking for a fun and engaging way to get their teams excited about cybersecurity; and for developers and testers at varying levels, from those with limited cybersecurity expertise who are looking to learn security skills through expert sharing lesson, to seasoned developers & testers who are looking to expand their cybersecurity skills.
This round event focus on Tenable Network Security, cyber security transformation, challenges and solutions. Include live demonstration of unified security monitoring (USM) for vulnerability management, log management and compliance management. Two guest speakers will sharing their first hand experience and insight on cybersecurity topics and best practices for event attendees. 
Unified Security Monitoring (USM) for Vulnerability Management, Log Management and Compliance Management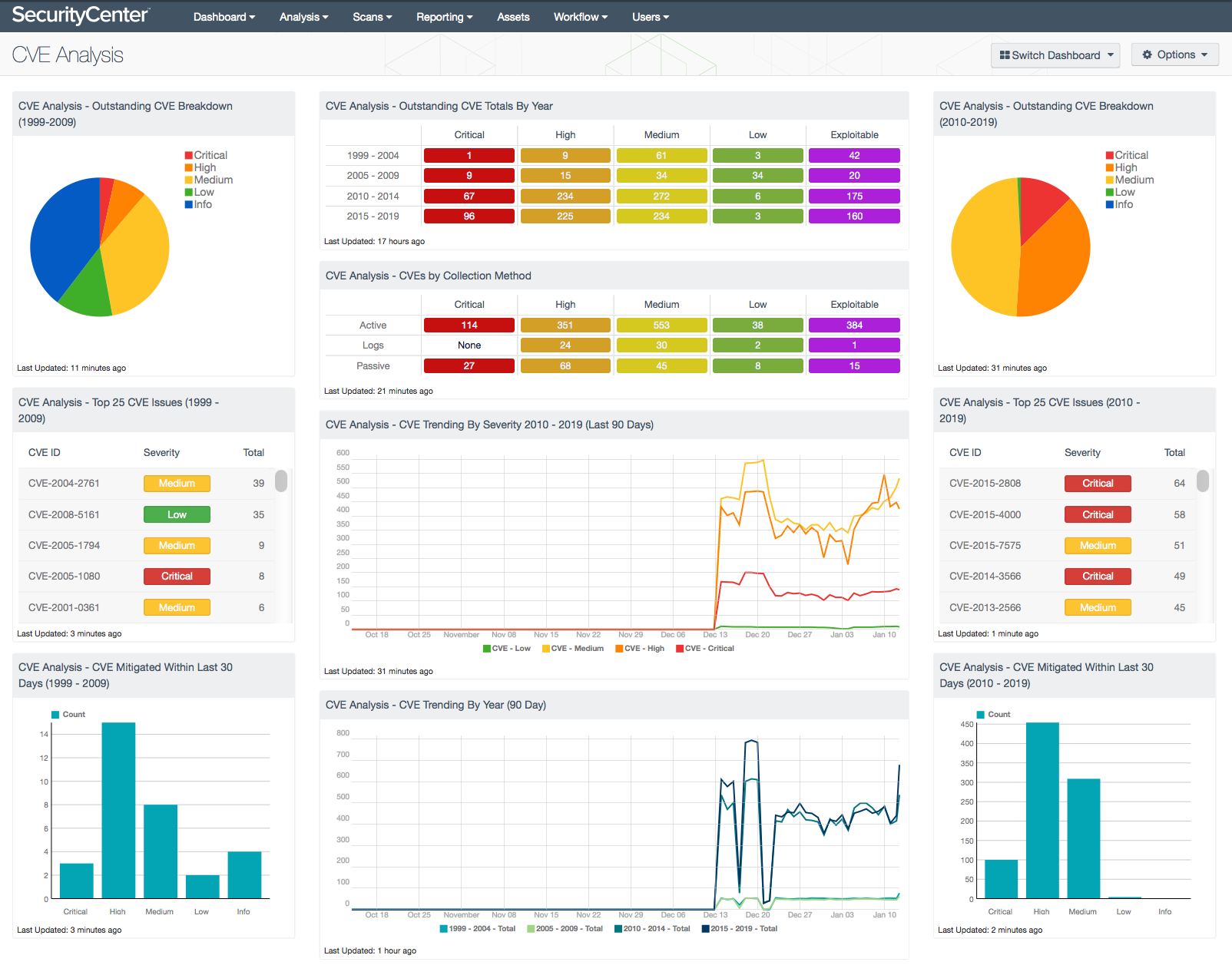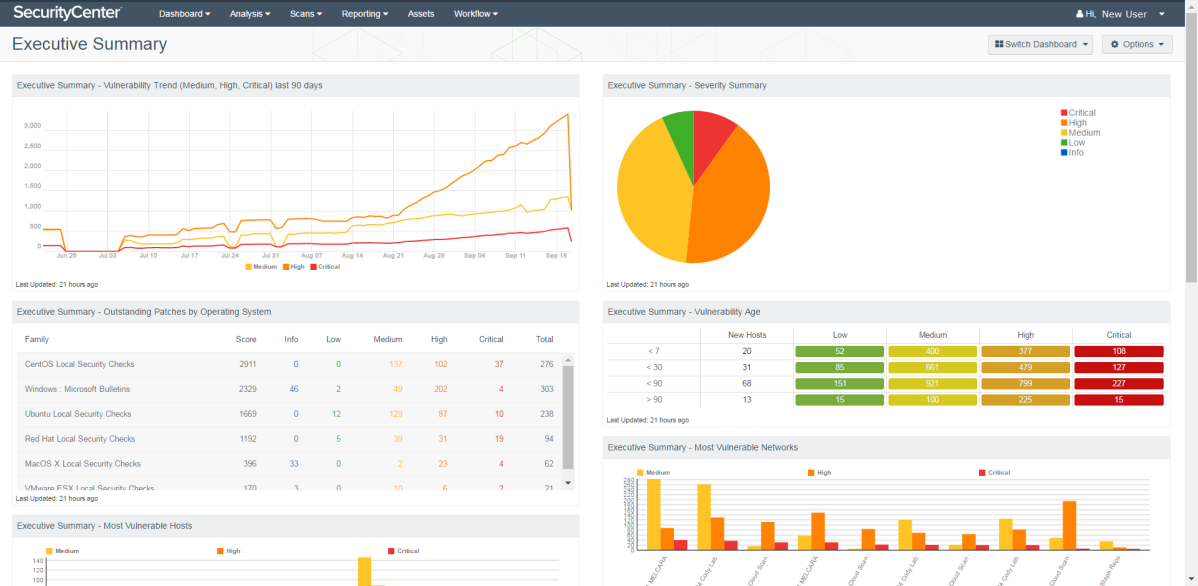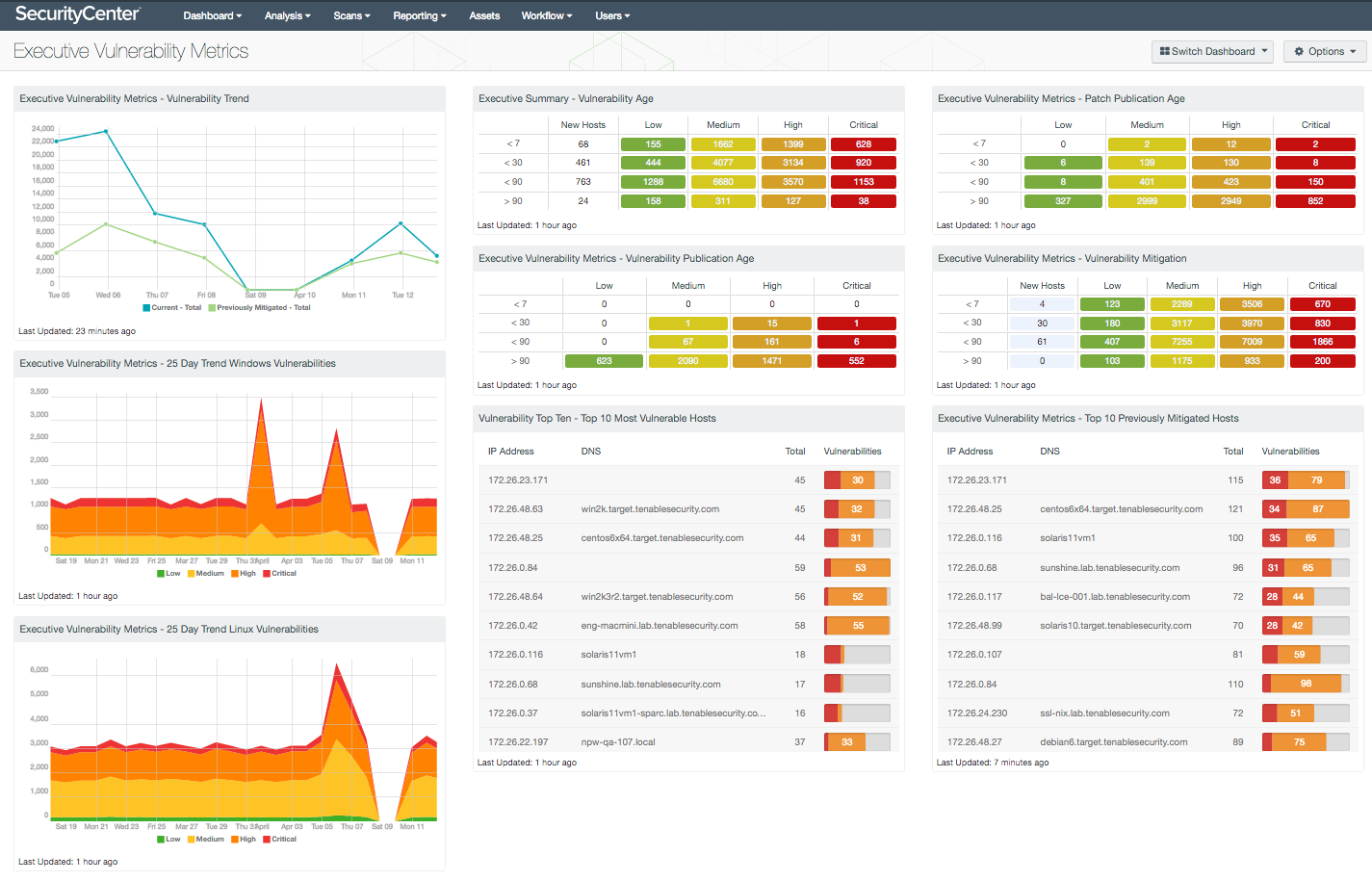 Event Detailed
9:30am Registration & Refreshments
10:00am Welcome & Introduction (Vincent Lim, E-SPIN)
10:15am Tenable's presentation + Demo (Dick Bussiere + Kannan, Tenable Network Security)
11:15am Q&A
11:30am Group Photo and Lunch
12:30pm Predicting Software Assurance Using Measurement (Steve Neo, Parasoft)
1:15pm Challenge on today's web application (Muhammad Abdul Aalim Bin Ahmad Rozli, Maybank)
2:00pm Q&A + Lucky Draw
2:15pm End
What is SecurityCenter (SC)?

SecurityCenter® consolidates and evaluates vulnerability data across the enterprise, prioritizing security risks and providing a clear view of your security posture. With SecurityCenter, get the visibility and context you need to effectively prioritize and remediate vulnerabilities, ensure compliance with IT security frameworks, standards, and regulations, and take decisive action to ensure the effectiveness of your IT security program and reduce business risk.
SecurityCenter includes functionality from Nessus® as well as the following additional capabilities:

Measure security assurance and the effectiveness of your security investments using Tenable exclusive Assurance Report Cards (ARCs)
Use customizable dashboards, reports, and workflows to quickly identify and rapidly respond to security incidents
Communicate consolidated metrics to business executives and other IT security stakeholders
View vulnerability management and security assurance trends across systems, services, and geographies
Group and control team member permissions by role
Use advanced analytics with actionable information and trending to prioritize events and alerts
What is SecurityCenter Continuous View (SCCV)?

SecurityCenter Continuous View® is a comprehensive solution that provides continuous visibility and critical context, enabling decisive action. With advanced analytics, it gives you continued assurance that your security program is working.
SecurityCenter Continuous View includes SecurityCenter capabilities, as well as the following additional capabilities:

Provides information on which assets are connected to the network and how they are communicating
Monitors host activities and events, including who is accessing them and what is changing
Identifies previously unknown resources, changes in behavior, and new application usage
Delivers near real-time metrics for continuous security and compliance
Correlates real-time activity with the state-based vulnerability data
Please come and enjoy our solution seminar on event date and perform registration with Eventbrite page only :
The event attendance strictly by invitation only, each of the invite company only. 
It is recommended attendance active involvement on the Q&A and networking session to maximize the event benefits. 
Lunch will be provided.
Space is limited, so please register soon.
Be note that upon register (please use business email only), the system will send initial automated order. You are require to wait to receive E-SPIN phone or email double confirmation for authentication purpose.
---
Key Event Team Members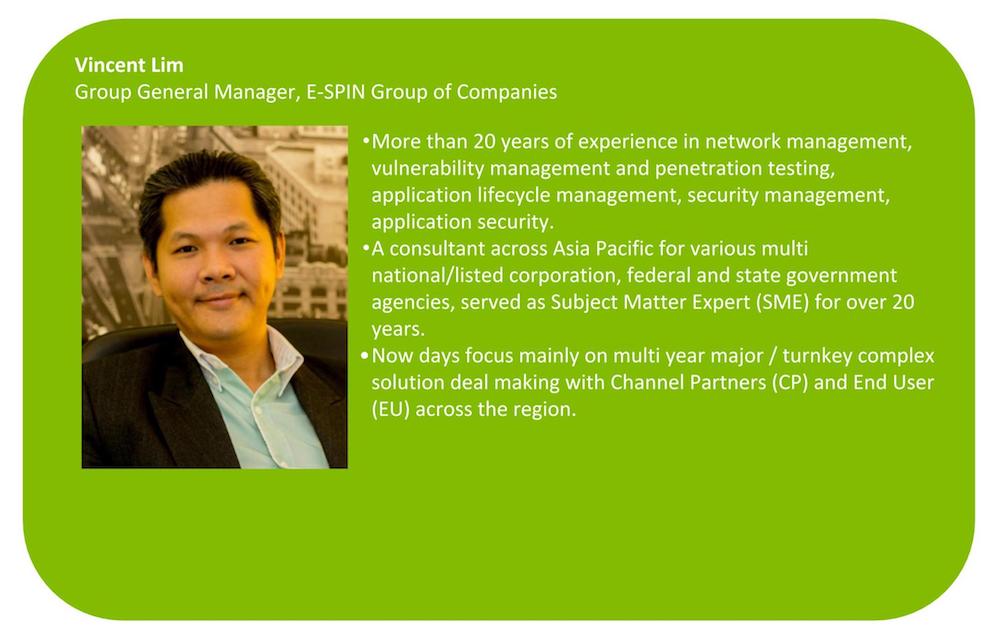 Vincent Lim, Group General Manager, E-SPIN Group (serve as Event Coordinator)
Vincent Lim is Group General Manager of E-SPIN Group, enterprise technology solution firm that specializes in network management, vulnerability management and penetration testing, application lifecycle management, security management. A consultant across Asia Pacific for various multi national/listed corporation, federal and state government agencies for over 20 years.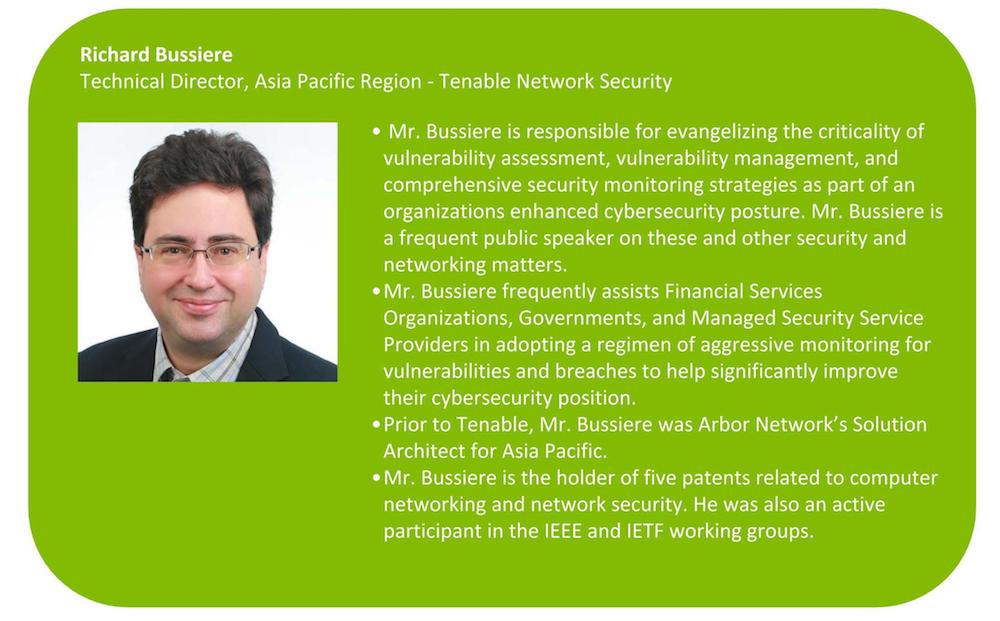 Dick Bussiere, Technical Director - Asia Pacific Region, Tenable Network Security (serve as Event Speaker)
Mr. Dick Bussiere is Tenable Network Security's Technical Director for the Asia Pacific Region. In this multifaceted role, Mr. Bussiere is responsible for evangelizing the criticality of vulnerability assessment, vulnerability management, and comprehensive security monitoring strategies as part of an organizations enhanced cybersecurity posture. Mr. Bussiere is a frequent public speaker on these and other security and networking matters. Mr. Bussiere frequently assists Financial Services Organizations, Governments, and Managed Security Service Providers in adopting a regimen of aggressive monitoring for vulnerabilities and breaches to help significantly improve their cybersecurity position. Prior to Tenable, Mr. Bussiere was Arbor Network's Solution Architect for Asia Pacific. In this role, Mr. Bussiere assisted organizations in assessing their risk exposure to Distributed Denial of Service attacks. He has advised several regulatory bodies on recommended legislation to protect critical infrastructure against DDoS attacks. Mr. Bussiere is the holder of five patents related to computer networking and network security. He was also an active participant in the IEEE and IETF working groups.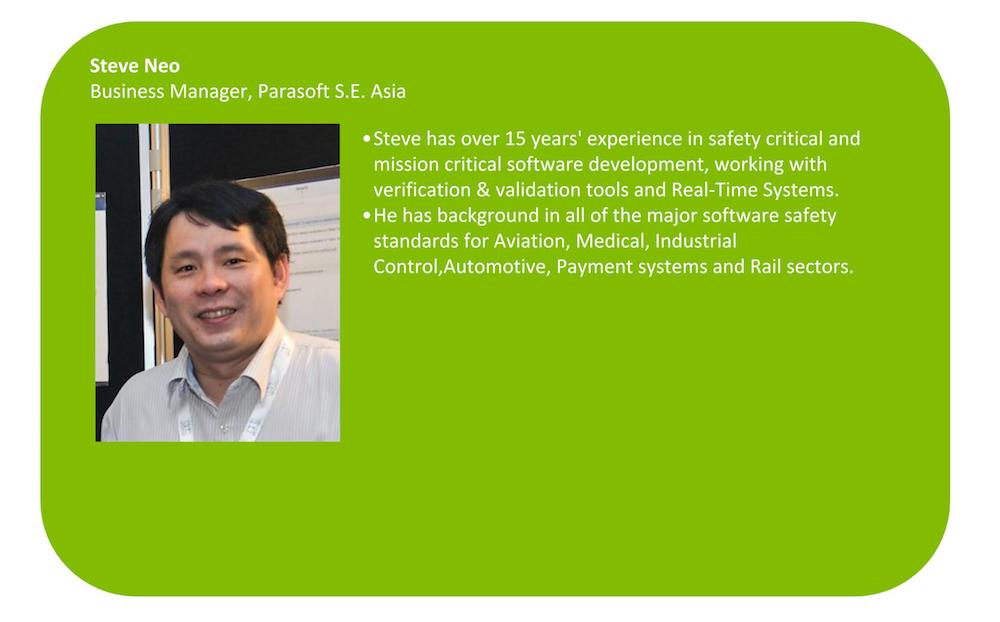 Steve Neo, Business Manager, Parasoft S.E. Asia (serve as Event Speaker)
Steve has over 15 years' experience in safety critical and mission critical software development, working with verification & validation tools and Real-Time Systems. He has background in all of the major safety standards for Aviation, Medical, Industrial Control, Automotive, Payment systems and Rail sectors.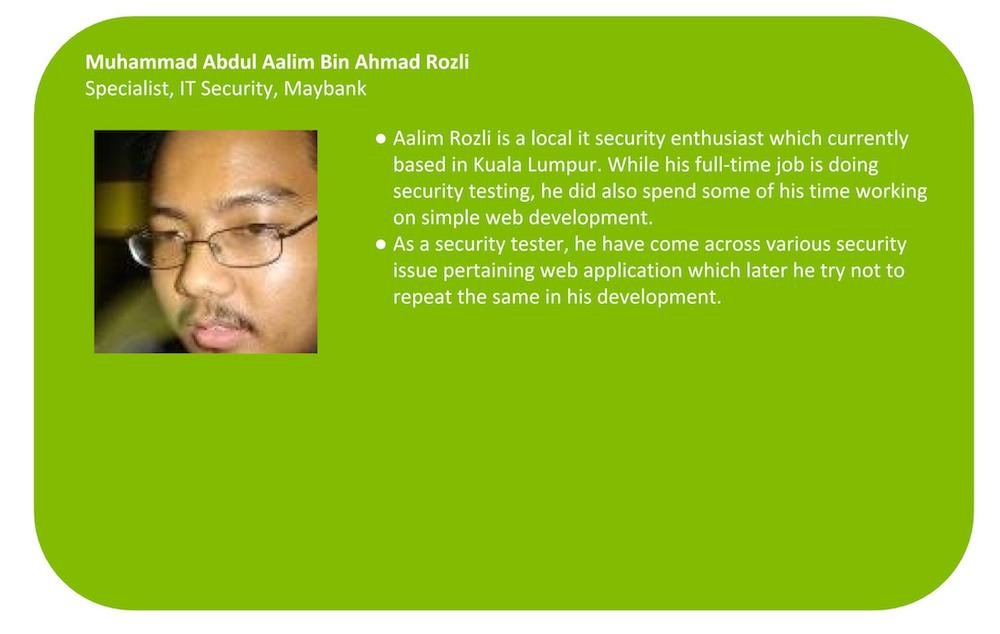 Muhammad Abdul Aalim Bin Ahmad Rozli, Specialist, IT Security, Maybank (server as Event Spekaer) 
Aalim Rozli is a local IT security enthusiast which currently based in Kuala Lumpur. While his full-time job is doing security testing, he did also spend some of his time working on simple web development. As a security tester, he have come across various security issue pertaining web application which later he try not to repeat the same in his development.
When & Where

Tactic 5, Level 3
Aloft Kuala Lumpur Sentral
Sentral
Jalan Stesen Sentral, Kuala Lumpur 50470
Malaysia

Wednesday, May 24, 2017 from 9:30 AM to 2:15 PM (Malaysia Time Malaysia (Kuala Lumpur) Time)
Add to my calendar
Organizer
E-SPIN Group of Companies
E-SPIN is a private group of companies which stands for Enterprise Solutions Professional on Information and Network that operates Business Centres strategic presence across the Asia Pacific region, for international and regional trade among South East Asia (SEA)  - Malaysia / Singapore / Indonesia / Thailand / Vietnam / Philippines / Brunei / Myanmar / Cambodia / Laos, Greater China Region (GRC) - Hong Kong / China / Taiwan, South Asia to Middle East.

E-SPIN offer a unique leading approach to Enterprise ICT solutions, distribution and international trade, shared services outsourcing (SSO) with comprehensive breed solutions from respective technology partners combined with experience in house solutions consulting, network and systems integration, distribution and international trade, portal development and application integration, product training, skill certification, project management, maintenance support and outsourcing management services to deliver end-to-end value-added solutions for our partners, enterprise, government and military customers.
E-SPIN & Tenable Network Security: CyberSecurity Transformation - Challenges and Solutions