Description
GLOW QUEEN:
The LEO Celebrity Birthday Bash for E. Jackson
CEO of JINGLIN BABY ENT

Henny & Paint Inc is hosting the biggest GLOW Sip & Paint to Hit New York City for Enisha the CEO of Jingling Baby Ent!
This is an exciting not so Average sip & Paint with GLOW Paint, Black Lights, limited Hennessy Open Bar, Don Julio 1942, Henny Wings, Hennessy cupcakes & more. There will be celebrity Power105 Live DJs during the sessions, with multiple professional instructional artists and over 400 people during the sessions

The Most Super Lit Epic
Henny& Paint!

Saturday July 20th
2 Sessions 5p-7:30p or 9p to 11:30pm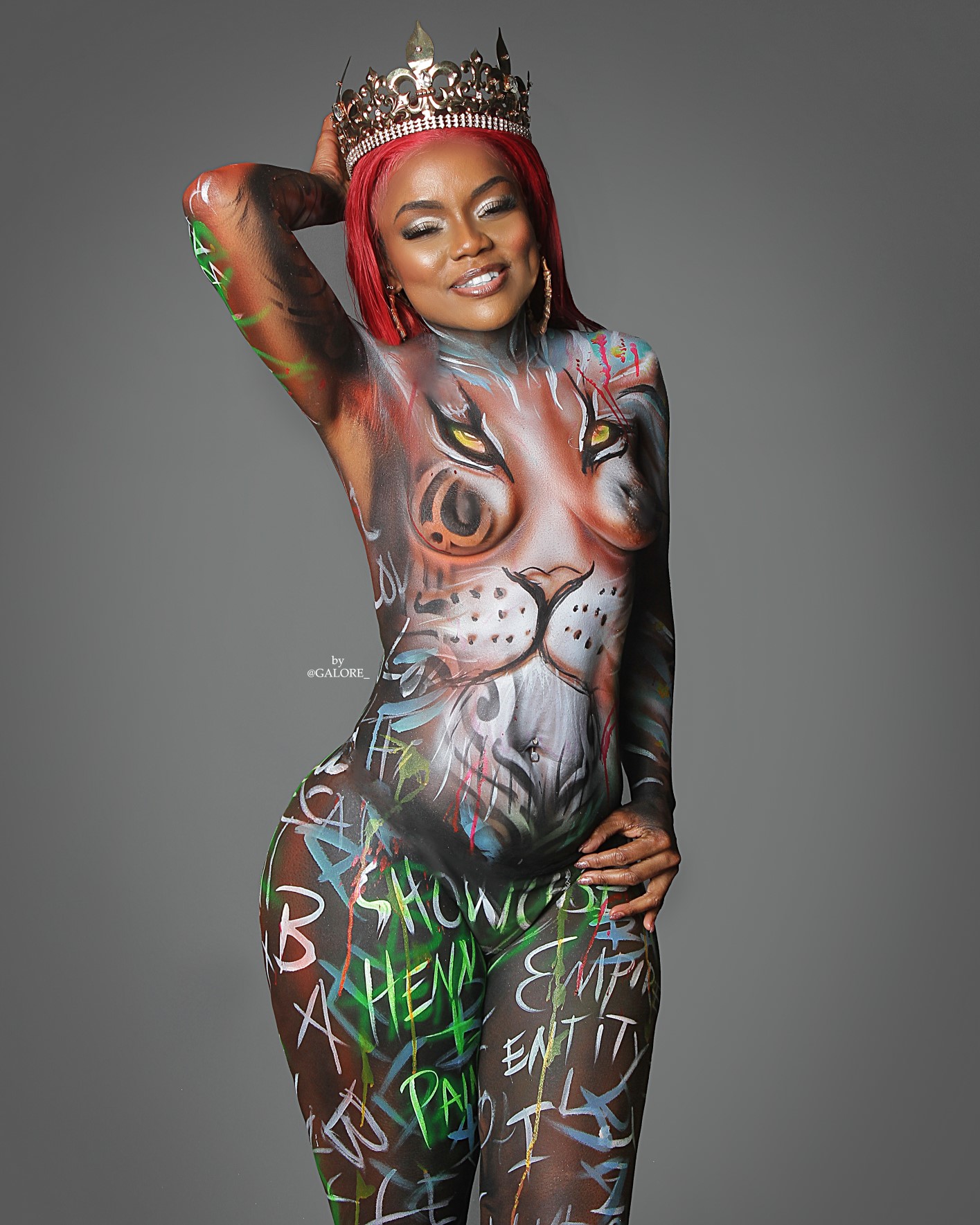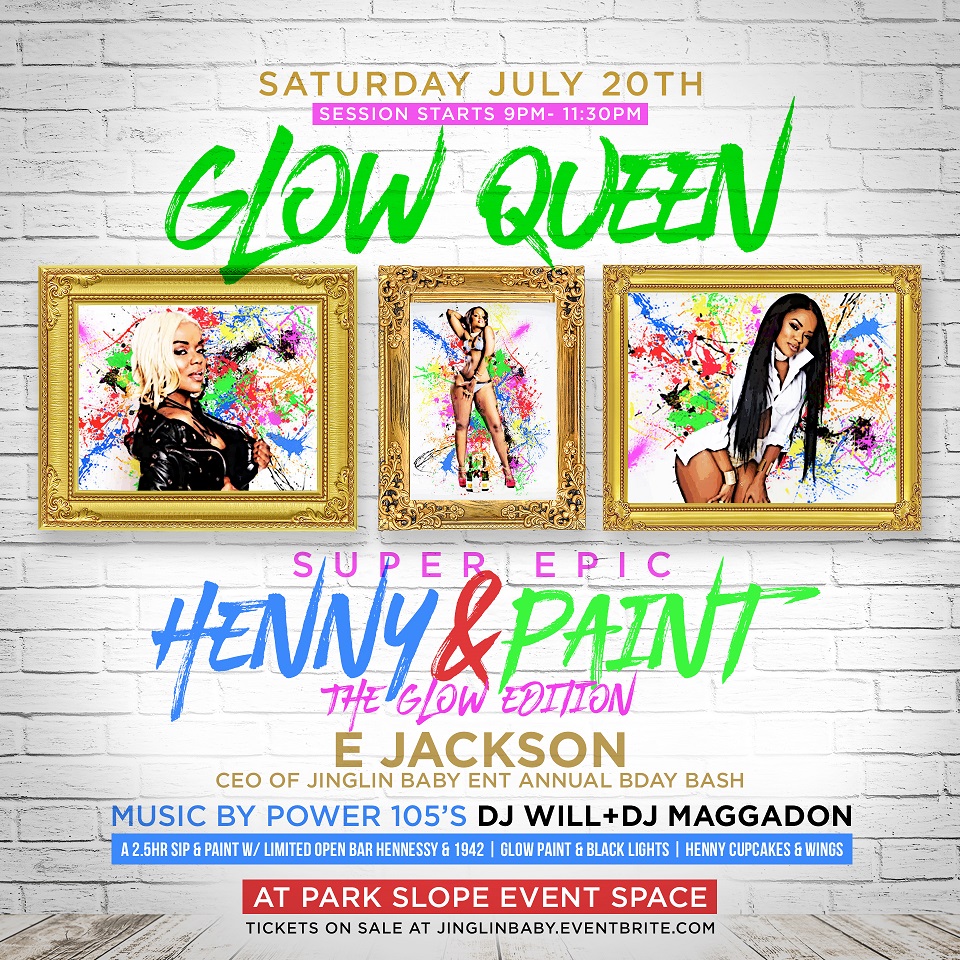 Join Over 150 beautiful people painting alongside you at The Park Slope Event Space one of the most luxurious loft in the heart of Brooklyn
PARK SLOPE EVENT SPACE
164 20th St Park Slope
Bklyn NY

Music by
DJ KULCHA
Henny & Paints own DJ MaggaDon
Enjoy Henny Shots, Henny Wings & Henny Cup Cakes
All other Alcoholic Beverages will be available on site
For Tickets to www.jinglinbaby.eventbrite.com

Enjoy A Fun and Trendy 2.5 Hour Painting Class with multiple talented and Friendly Instructors(Paint, Easels & Canvas Included) with complimentary Hennessey Cognac

Less Henny More Paint Package - $39
Entry for 1, includes all painting materials
Drinks not included but available for purchase

Henny n' Paint General Admission $49
Entry for 1, Includes 2 Hennessy Drinks
& Signature Souvenir cup, all Painting Materials
Date Night Package $85
Entry for 2, Includes 2 Hennessy Drinks, 2 Souvenir Cups
and all Painting Materials.

Group Option: Buy 4 Henny n' Paint Packages Get 1 Free
Perfect Group Night out, Date Night or Epic Birthday Celebration
Each Guests Recieves 1 Henny Drink & All Painting Materials

Henny Black n Paint Package - $60
Entry for 1, includes 2 Henny Black Signature Drinks
& Signature Souvenir cup & all Painting Materials

Deluxe Henny n' Paint General Admission $59
Entry for 1, includes 3 Signature Hennessy Drinks, Henny Cupcake,
& Signature Souvenir Cup & all Painting Materials

Henny Black Bottle Package for 2 People - $140
Entry for 2, Includes 1 Bottle of Hennessy Black (375ml), 2 Henny Cupcake,
& 2 Signature Souvenir Cups & all Painting Materials for 2 people

For more Info text or call 646.270.2807 or jinglinbaby.eventbrite.com