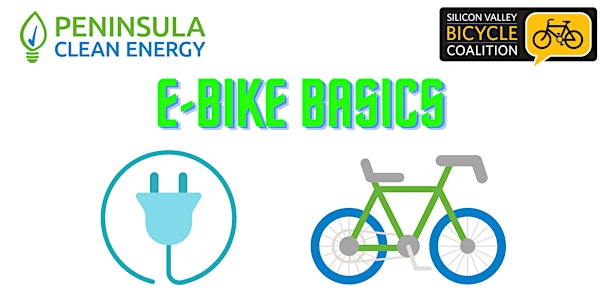 E-Bike Basics!
We're talking all things e-bikes: types of e-bikes, classifications, things to consider when shopping for one, and how to ride safely!
About this event
Thinking about getting an e-bike? Wondering about what all the fuss is about? Not sure what kind of e-bike might be right for you? Did you buy an e-bike, but you're feeling a little intimidated about riding it?
Join Silicon Valley Bicycle Coalition for an evening about e-bikes!
Peninsula Clean Energy is sponsoring a series of educational webinars through their E-Bikes for Everyone initiative! With their support, we'll be exploring the following:
Types of e-bikes
Benefits of e-bikes
The right e-bike for you
Safety and security
Navigating bike facilities
Questions or comments about this webinar? Send an email to ellen@bikesiliconvalley.org!