About this Event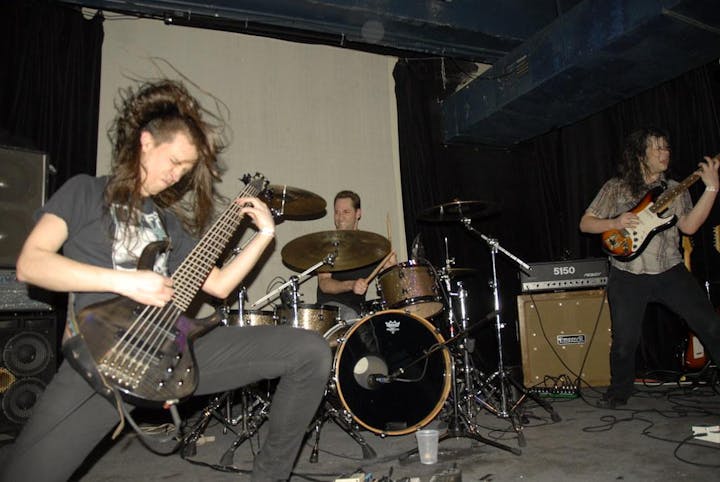 Dysrhythmia
Dysrhythmia is an American instrumental progressive metal band formed in Philadelphia, Pennsylvania in 1998. The band's music combines avant-garde elements of progressive rock and jazz with heavy metal. They are currently located in Brooklyn, New York.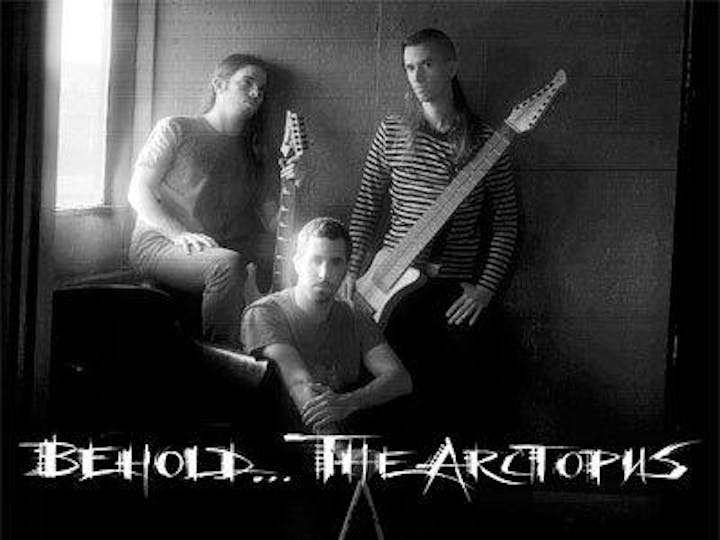 Behold... The Arctopus
Behold The Arctopus play instrumental music inspired by both metal and 20th century classical music. This technical and progressive style is executed on a regular electric guitar and drum kit but involves a 12-string Warr guitar, an instrument that covers the range of a bass and guitar and is generally played by tapping with either one or two hands.[2] Their music often includes dissonance, and polyrhythms.
Influences on their music range from Heavy metal, Progressive Metal to Technical Death Metal, amongst other genres. Influential heavy metal bands include Ulver, Death, Neurosis, Darkthrone, Meshuggah, Atheist, Voivod and Gorguts. Composers Béla Bartók, Luciano Berio, Arnold Schoenberg, and Krzysztof Penderecki have all influenced the band.
Marston has explained the Behold The Arctopus' recording process in an interview: "The songs written by one member were all scored out on paper and learned by the band. The first couple songs only had a few notated parts, the majority being written on the instrument and never written down. The trend has definitely been going more towards writing everything out."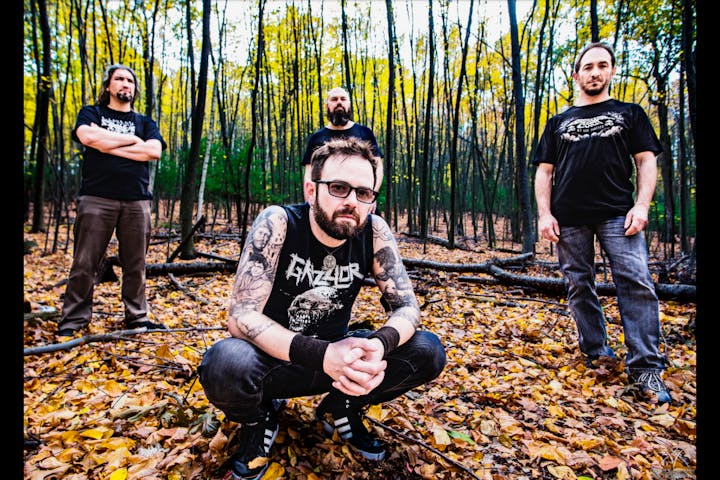 Entierro​... a collective of Connecticut musicians that converged to form a modern Heavy Metal band that is focused on using the past to create something new, not just copying it. Four experienced players, using their love of heavy metal to make melodic, intelligent metal that isn't a gimmick or soulless nostalgia. Their sound is focused on heavy drum and bass interplay, twin guitars, harmonizing over visceral riffs with dynamic, multi-layered vocals. Clean singing, makes way for gritty shouts, bellowing growls and soaring harmonies as the band seamlessly blends NWOBHM, Classic Heavy Metal, East Coast Hardcore, a bit of Thrash and a touch of Doom into captivating and surprisingly catchy songs.