Dyslexics Rock!

Tuesday, January 12, 2016 from 6:00 PM to 7:30 PM (PST)
Who's Going

Loading your connections...
3 of your friends are going.
Share it to get more people on board!
Share

Sara Haughty
San Francisco, California

Luke Picard
London, United Kingdom

Rick Vespucio
Florence, Italy
Event Details
 Webinar:
Webinar -----   Dyslexics Rock!

Speaker: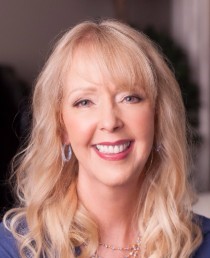 Lorraine Donovan
Author of A Child's Touchstone &
Less than perfect dyslexic mom

Join us for this workshop to explore being dyslexic and/or having a greater understanding of a child with dyslexia. Lorraine presents us with a different viewpoint.

In this webinar, Lorraine will present the following:

1) Getting to Know a Dyslexic – Lorraine "invites" you to explore a surprisingly different perspective on the dyslexic child.
 2) Fairness – "Move over, a dyslexic is coming through, just in time"! – "Wait! Is that an elephant trying to climb a tree"? Lorraine will discuss the ridiculous fairness beliefs that lack common sense and destroys the fairness treatment of dyslexic children.
 3) The word "Accessibility" is misunderstood – big time! – Many educators misinterpret the meaning of accessibility in education and, may be inadvertently violating the rights of a dyslexic child, without realizing it. Parent knowledge of accessibility in education is lacking and/or non-existent. – Lorraine will guide us to the truth of accessibility by providing us with examples for easy application!
 4) Raising "Up", Low Expectations – Lorraine takes us through the "I expect them to do well" (high expectancy) students versus "I don't expect then to do well" (low expectancy) students, and how parents and teachers are the problem.
 5) Consequences of Doing Nothing – Be prepared to hear the "spot on" ugliness of doing nothing. – Lorraine exposes the uncomfortable ugly truths that many dyslexic children face when they don't receive appropriate academic support.
 6) Friendship – Children need friends. – Lorraine shows us what "true friendship" looks like for the dyslexic child and how these friendships are nourished. P.S. You might as well start crying now…..
 7) School Isn't Everything – For many of us, our school experience included massive amounts of reading for learning, followed by "pop" quizzes, which were then graded with an "A", "B", "C" or "D" (and sometimes an "F"). A good grade meant academic advancement and accolades, while a "not-so-good" grade suggested lacking in motivation and reduced academic success. – It's time to change the worldwide perspective on personal success. – Lorraine grabs our attention by refocusing how dyslexics learn, including the raising the bar of knowledge that dyslexics worldwide can and do contribute!
8) A Call to Action! Youth Empowerment! Community Engagement!
Speaker's Bio:
Lorraine Donovan, Author and "less than perfect" dyslexic Mom, with a history of challenging the status quo, lives in Orange California with her brilliant and talented dyslexic son.
Her journey to writing "A Child's Touchstone" took five years and included thousands of research hours and hundreds of interviews with parents, teachers and pediatricians.
Known for her "spot on" honest writing, insight and knowledge, combined with common sense forward thinking solutions, Lorraine empowers the reader with the ability to take immediate action to help a dyslexic child.
To explore and/or purchase Lorraine's book, please visit www.achildstouchstone.com

 
Do you know - or do you work with - a student who struggles with reading, spelling, and writing? Do you want to have a better handle on understanding this child (or these children)?
If so, then............
   ***This webinar is for You!
Tickets are available until 1 pm on January 12, 2016
You will receive:
1.   A copy of the Powerpoint - a day or two before webinar
2.  Access to the audio/visual version of the webinar - available two weeks after webinar
 Typical Q and A:
1. What if I cannot make the start time for this webinar?  You can join us at any time. Afterwards, you will receive a copy of the entire presentation, including the audio portion. This will enable you to review the material, or if necessary, catch up on anything you may have missed.
2. Will I receive a copy of the Powerpoint prior to the start of the webinar?  We will do everything in our power to make this happen!!
3. Will there be background noise from the other people on the line that interferes with whether or not I am able to listen to the speaker?  We do everything we can to prevent this. One way is that we mute everyone while the speaker is talking.
4. Is there an opportunity for me to ask questions?  Definitely YES!  You may ask a question at any time by writing your question in the space provided. The speaker will answer it at an appropriate time. At some points, we will unmute specific participants who have their hand up to ask a question.
A webinar?  What is it?

In a webinar, you stay at home, or wherever you want, and you use your own computer. You log in at the specific day and time -- and then you listen and participate.
The vital aspect is that you must be preregistered.  After you register here at Eventbrite, your name will be placed on the log with GotoWebinar and they will email you the instructions you need. These will contact a special log in code that you use to log in at the appropriate time.   You may use a phone and/or a computer; however, the computer allows you to also see the PowerPoint Presentations. The phone or a USB microphone on your computer allows you to talk to the presenter and others. 
Organizer
So CA Tri-Counties Branch of the International Dyslexia Association
We are a volunteer nonprofit organization consisting of parents and professionals caring about literacy.
Our focus is to benefit individuals, adults, students, educators, and professionals dealing with dyslexia and learning disabilities.
The So CA Tri-Counties Branch (formerly the Inland Empire Branch) is dedicated to informing and educating our communities about dyslexia. Browse our website and learn about dyslexia and dysgraphia: www.dyslexia-ca.org
You may contact us by phone: 951/686-9837 or by email ieb.info@dyslexia-ca.org