Description
As an entrepreneur and creative director working with dyslexia, Gil Gershoni approaches and solves problems in new and innovative ways. In his talk, "Dyslexic Design Thinking," he uses the lens of dyslexia not only to look at a problem but also through it, around it, above it and below it to unlock the best possible solution. Gil shows how others can harness neurodiversity in their own teams, using these hyperabilities to solve problems and unlock hidden potential. The talk will take place in The Dome, Gershoni's studio atop the Humboldt Bank Building, one of San Francisco's original landmark skyscrapers.
About Gil:
Gil Gershoni is the founder of Gershoni, a full-service creative agency with offices in San Francisco and Dallas. He's spent more than two decades working with clients like Apple, Google, Deloitte, Patrón, San Francisco Art Institute, Umpqua Bank, BBC and Nike, and his work has been featured everywhere from the Sundance Film Festival to the Whitney Biennial. A noted lecturer, Gil recently shared "Dyslexic Design Thinking" at SXSW.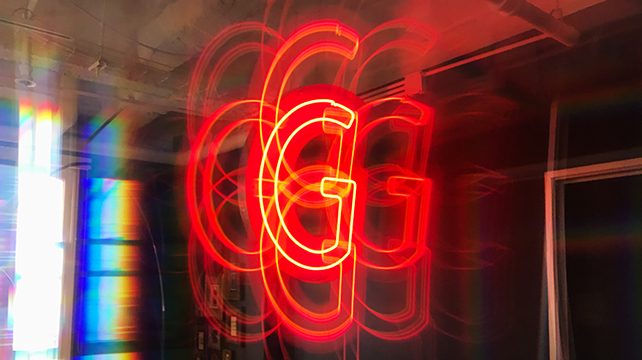 HOSTED BY: Gershoni Creative
Gershoni is a full-service creative agency founded in San Francisco. We collaborate with clients at moments of change, and we do it in every medium. Our blend of strategy and design brings people and brands together, and we make the journey as rewarding as the result. That's our jam.
CONTACT INFO:
aiga@aigasf.org
---
Event Type : Lecture
REFUND POLICY : We do not offer refunds. If event is sold out, we might be able to give your spot to someone on the waitlist.