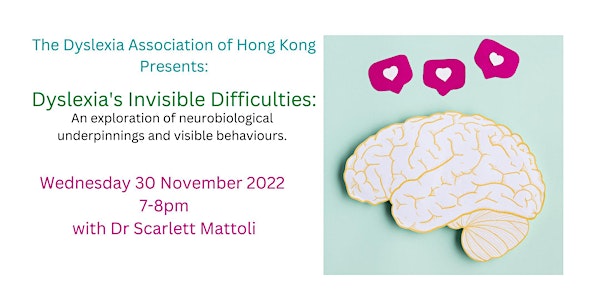 Dyslexia's Invisible Difficulties: Neurobiology & Behaviour
Come learn about some of the difficulties children experience that often goes unrecognised as dyslexia and ways to support anywhere.
About this event
Dyslexia's Invisible Difficulties: An exploration of neurobiological underpinnings and visible behaviours.
In this sharing, several key theories and evidence for 'what is Dyslexia' will be reviewed, alongside the pros and cons of each. We'll have a closer look at how we do and do not process visible language. This sets the stage for deepening the concepts into how children experience this world and how they cannot tell others what is happening for them. The very real difficulties of this under-reported development difference can be recognised early on but less than often enough, are recognised, appropriately assessed, and accurately supported. When unrecognised, or worse, criticised, this absence of the development of what is deemed a basic academic achievement for most, can lead to resulting feelings of anxiety and uncertainty in the child, confusion about their own experience, and eventual self-doubt that can impede the healthy development of self-efficacy, positive mood and sometimes even connection with peers. Come and explore what neuroscience presents as the internal basis for dyslexia, what that correlates to behaviourally and visibly to the outside world, and what to do about it.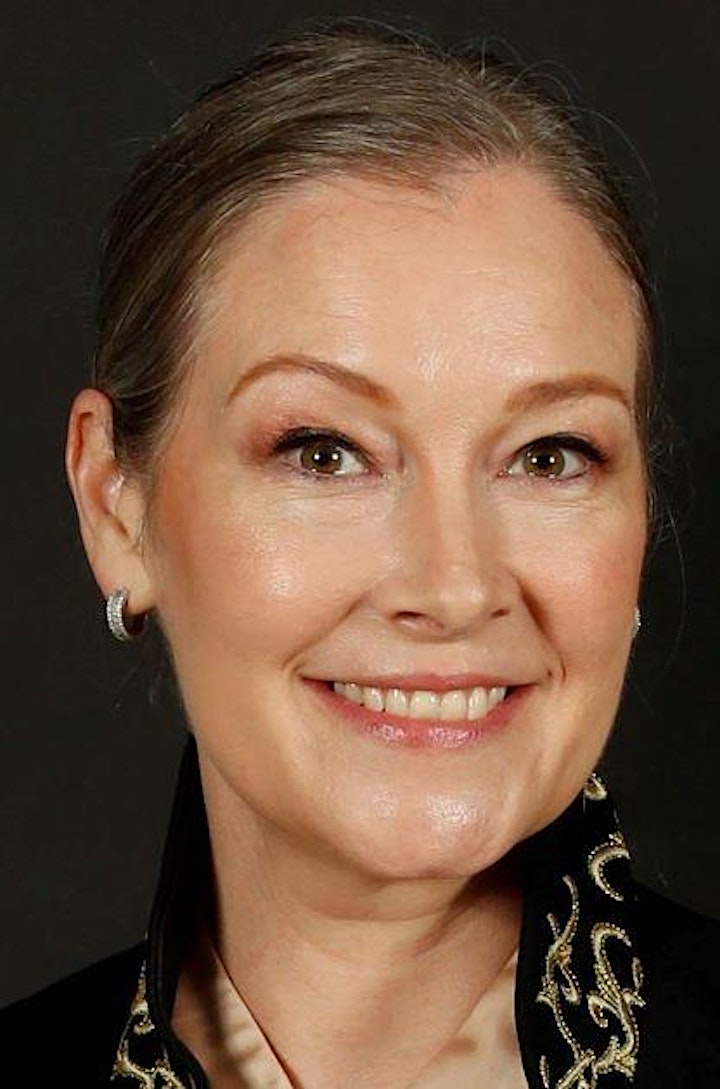 Dr Scarlett Mattoli | HCPC Registered Psychologist, BPS-CPsychol, MAPPS, HKPS AssocFellow/RegCP, MACA4, BACP RegCoun, SAC, BPS-RQTU, BPS-RAPPS
Dr Scarlett Mattoli is a 25+ year-veteran mental health practitioner who is passionate about ensuring everyone has access to the care they need. Through working with various populations in the UK, US, Europe and Asia, she has acquired a humbling wealth of experience and knowledge about the lived needs of others, from all walks of life and cultures. Dr Scarlett works in private practice supporting individuals from the age of five and upwards across the lifespan, as well as couples and families. She specialises in assessing, diagnosing, supporting, and researching all aspects of neuropsychological differences, such as ASD, ADHD, SpLD's, and similar, as well as in healthy family and parenting, chemical and behavioural addictions, and positive psychology interventions. She works in private practice, universities, and consults for a wide range of organisations in the Asia Pacific region and in Europe in her capacities as clinical psychologist, neuropsychologist, clinical supervisor, psychometrist, author, public speaker, researcher, university lecturer/supervisor, and mother of three neurodiverse individuals. She has earned her multiple degrees in psychology and related disciplines and has trained in multiple psychotherapeutic support modalities, assessment protocols, and supervision methods, as well as attaining full membership, registration, and/or accreditation with a wide range of professional psychology, counselling, coaching psychology, and supervision bodies in Hong Kong, in Australia, in the UK, and in the USA. Dr Scarlett volunteers her time on pro bono projects and in office bearing roles in her communities. She and her family have made Hong Kong their home in early 2005 and she is proud to serve the wellbeing needs of everyone with whose care she is entrusted.