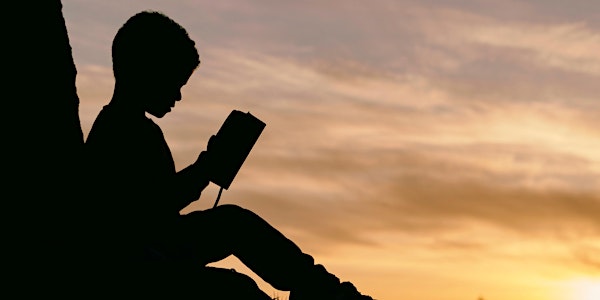 Dyslexia Advocacy Day in Annapolis, 2019
When and where
Location
Lowe House Office Building 6 Bladen Street Rooms 170 & 180 Annapolis, MD 21401
Description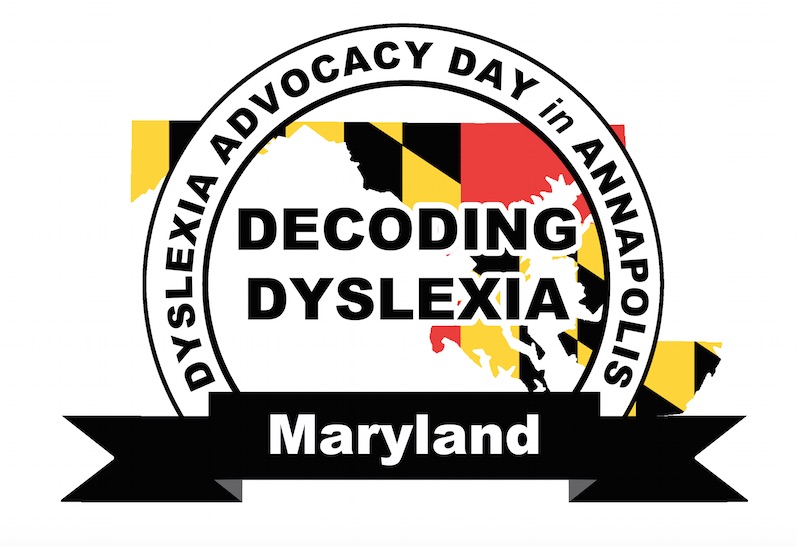 ---
WHO: Parents, students, educators and others invested in advocacy to ensure that public education in Maryland provides an early warning system of universal screening and effective, evidence based instruction that meets the needs of students who struggle with reading.
Program:
8:00 Community Partner Open House ~ Registration ~ Continental Breakfast
8:30 General Session: Ready to Read Act of 2019 & Advocacy 101
9:30 Remarks: Delegate Eric Luedtke, Chair, House Education Subcommittee and House Sponsor of the
Ready to Read Act of 2019
10:00 Break Out Sessions: 20 minutes per session; student session is one hour & does not rotate
The breakout sessions repeat the information provided in the General session but in a more intimate setting. The intent of the sessions is to encourage questions and allow hands-on practice. If you are an advocacy pro, it's okay to schedule your meetings during the 10-11am timeframe.
Break Out Session Content:
Unpacking the Ready to Read Act: Bill components & Q&A
Honing Your Story: Hands on practice to tell your story

Advocacy 101: A primer for meeting with your legislators

Student-Focused Advocacy & Perspective: Telling Your Story & Advocacy
11:00 Pre-Scheduled Legislator Meetings ~ all day as scheduled by each attendee
11:30-1:00 Lunch ~ Open House: Community Partner Exhibits
1-4 pm Cupcakes, Coffee and Conversation, open house (All staff, legislators, and friends invited)
---
---
Scheduling Legislative Meetings
There are 60 new Delegates and Senators and they want to hear from you! Please schedule your appointments as soon as possible using the links below to locate your legislator. If you have a newly elected legislator, check the General Assembly website linked below. If your legislator is busy and cannot meet with you, please meet with staff.

Part of the Advocacy Day program includes instruction on how to talk to your legislators, an easy-to-follow one-page leave behind that hits all the talking points on the Ready to Read Act (screening bill) and provides tips on telling your story. Please see the handy Legislative Directory, organized by county!


How & When to Schedule Meetings
First, download a copy of DDMD's handy Advocate's Guide to Dyslexia Advocacy Day!
Find Your Legislator & When to Schedule an Appointment: Reach out to your Delegates and Senators TODAY to schedule meeting on January 30th. The formal program is from 8am-11 so you can schedule your appointment anytime between 11:15-4:00pm.


WHO IS MY LEGISLATOR? -- Click upper right-hand corner box after clicking this link to find your legislator.


What to Say

:

Sample letters and phone scripts


INVITE your Delegate and Senator to attend the Cupcakes, Coffee and Conversation from 1-4 pm. The invite can be downloaded from our website on the Event page.


Coming soon: Meeting Feedback SURVEY: Once you've scheduled your meetings, please click here to let DDMD know with whom you will meet and to request someone from DDMD attend your meeting/s with you! It's a simple survey to help us help you and to track our legislative outreach. There is also a spreadsheet in the closedf DDMD Facebook group and you can also add your information there. Thank you!
---
---
Reminders

Wear RED: Red symbolizes turning the negative impacts of red ink on spelling and writing assignments into the positive energy of advocacy.

Make an appointment with your legisislators ASAP. Often a legislator can schedule an appointment at the last minute so please don't be afraid to call or email your request at any time.

Photos, Tweets & Posts: next to their nameplate and post on Twitter, Instagram and/or Facebook -- use these hashtags:

#soALLcanREAD #Ready2Read #Right2Read #mdga2019


Tweet @dyslexiasomd to reach Decoding Dyslexia Maryland.




Write your story and bring it with you: Examples



Plan out your parking (scroll down for more information)



Youth Session: Be sure to bring your student! There is a session designed for student advocacy from 10-11am. The kids can learn to advocate in a safe, facilitated environment and get to know their peers. Excellent for all ages and for high school students it may fulfill volunteer and/or community involvement requirements.


---
---
Parking & Security
Public Buildings Map and Parking Options -- If you park at the Navy-Marine Corps Stadium to take the shuttle, the cost is $4 round trip and $5 to access the parking lot at the stadium. The shuttle requires exact change in cash. Leave at least 30 minutes to park, catch the trolley and ride to Lowe House Office Building. There are also a number of parking garages within walking distance to the Lowe House Office Building and Gott's Parking Garage is the closest on Taylor Avenue.

All attendees must pass through building security and should allow about 10 minutes (or more) depending on the line to get in the building. Please have a photo identification ready. The entrance to Lowe House Office Building is on the side of the building on Bladen Street, middle door and there is no parking on Bladen Street.

MAP
---
---


Resources
Ready to Read Act Fact Sheet Leave Behind (2 page printable)
Ready to Read Act "Cut & Paste Research" (online use)
Detailed Dyslexia Advocacy Day Program Information (all about the sessions)
Examples of Screening Measures
Maryland Reading Outcomes, 4th Grade, 2018 (includes subgroup outcomes)
First Step Act, Prison Reform (screen and intervene)
Legislative Directory by County
Ready to Read Act Bill Language (coming soon)
---
---




If You Cannot Attend
Please email DD-MD and we will deliver an information packet to your legislator. Be sure to include your mailing address, name and email so we can leave the contact information behind as well. It is customary to "drop-by" and leave information for elected officials. DecodingDyslexiaMD@gmail.com
---
---


Thank You Community Partners!

Decoding Dyslexia Maryland is proud to partner with the following organizations that support struggling readers and students with dyslexia. Please plan to visit witih them on Jan. 30th and find out more about what they have to offer.