Dysgraphia Basics and Strategies

Monday, August 14, 2017 from 6:00 PM to 7:30 PM (PDT)
Event Details
 Webinar:
Dysgraphia Basics and Strategies

Speaker:
Regina Richards

Among the many reasons students are reluctant to write is that they may be experiencing dysgraphia. Join us to find out what dysgraphia is, its symptoms, and some of the solutions, including accommodations and strategies.

Learning objectives: As a result of this webinar, participants will be able to:
Explore the importance of identifying the breakdown points,

Explore the various components of dysgraphia,

Discuss the various accommodations that help

Explore strategies that are useful
Do you know - or do you work with - a student who struggles to write? Have you wondered what strategies you can use to help this student?
If so, then............
   ***This webinar is for You!
Introducing Regina Richards

Regina G. Richards, MA is Director of Richards Educational Therapy Center (RET Center) & former director of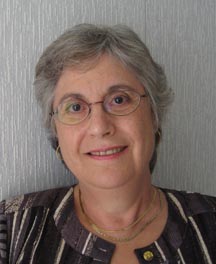 Big Springs School, specializing in multidisciplinary programs for language learning disabilities, especially dyslexia and dysgraphia. Regina graduated from the University of Michigan with a Master's in Education, specializing in bilingual education (teaching training and curriculum development). She established the RET Center in 1975, providing educational therapy and diagnostic services, and opened Big Springs School in 1980.
Regina teaches regularly at the University of California Extension Program in Riverside. She has authored a variety of journal articles and books on reading, dyslexia, dysgraphia, and visual development, including The Source for Dyslexia and Dysgraphia, The Source for Learning and Memory, Eli, The Boy Who Hated To Write and The Writing Dilemma. She is very active in her local IDA branch, having been President several times. She presents workshops and keynotes at school districts and conferences nationally. Regina is the parent of an adult son who has struggled with dyslexia and dysgraphia all his life. He is currently very successful in business, working with computers.
Tickets are available until 1 pm on August 14, 2017
You will receive:
1.   A copy of the Powerpoint - a day or two before webinar
2.  Access to the audio/visual version of the webinar - available about 1 week after webinar
 Typical Q and A:
1. What if I cannot make the start time for this webinar?  You can join us at any time. Afterwards, you will receive a copy of the entire presentation, including the audio portion. This will enable you to review the material, or if necessary, catch up on anything you may have missed.
2. Will I receive a copy of the Powerpoint prior to the start of the webinar?  We will do everything in our power to make this happen!!
3. Will there be background noise from the other people on the line that interferes with whether or not I am able to listen to the speaker?  We do everything we can to prevent this. One way is that we mute everyone while the speaker is talking.
4. Is there an opportunity for me to ask questions?  Definitely YES!  You may ask a question at any time by writing your question in the space provided. The speaker will answer it at an appropriate time. At some points, we will unmute specific participants who have their hand up to ask a question.
A webinar?  What is it?

In a webinar, you stay at home, or wherever you want, and you use your own computer. You log in at the specific day and time -- and then you listen and participate.
The vital aspect is that you must be preregistered.  After you register here at Eventbrite, your name will be placed on the log with GotoWebinar and they will email you the instructions you need. These will contact a special log in code that you use to log in at the appropriate time.   You may use a phone and/or a computer; however, the computer allows you to also see the PowerPoint Presentations. The phone or a USB microphone on your computer allows you to talk to the presenter and others.

Organizer
We are a volunteer nonprofit organization consisting of parents and professionals caring about literacy.
Our focus is to benefit individuals, adults, students, educators, and professionals dealing with dyslexia and learning disabilities.
The So CA Tri-Counties Branch (formerly the Inland Empire Branch) is dedicated to informing and educating our communities about dyslexia. Browse our website and learn about dyslexia and dysgraphia: www.dyslexia-ca.org
You may contact us by phone: 951/686-9837 or by email ieb.info@dyslexia-ca.org