Actions and Detail Panel
DynoChem Training: Osaka (Japan)
Tue, Jul 5, 2016, 8:30 AM – Thu, Jul 7, 2016, 2:30 PM JST
Description
Join the DynoChem training team for two and a half days of hands-on training.
This training is intended for DynoChem new and intermediate users. Over two and a half days participants will learn how to:
Use DynoChem utilities for looking up Physical Property information and Thermodynamic data for common solvents

Estimate Heat Transfer and Mixing performance in stirred tank reactors

Apply easy-to-use DynoChem models for Solvet Swap Distillation and Filtration

Use solubility data to design a robust Cooling and Anti-solvent Crystallization

Edit DynoChem models to simulate API synthesis chemical reactions and use DynoChem's Fitting, Optimization and Design Space environments.
If you want to develop valuable DynoChem knowledge and skills to apply within your organization, we highly recommend that you attend this training.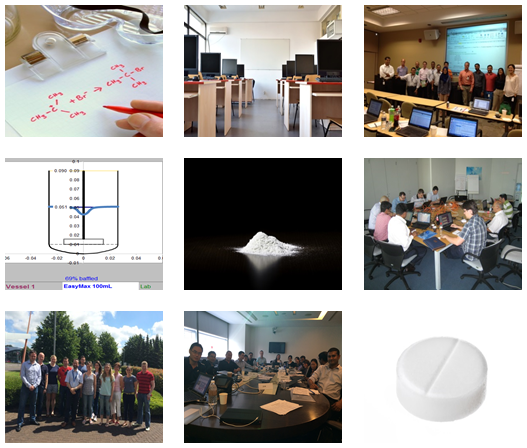 Training times will be from 8:30 to 4:30 on the first two days and from 8:30 to 2:30 on the third day. You will need a laptop computer with DynoChem installed and a wireless network capability. We will provide wireless network access and a temporary license of DynoChem for the duration of the training and the following week.
Hotel Accommodation
The registration fee includes attendance for each day of training, all training materials, coffee breaks and lunch on each day. Hotel accommodation is not included.
Local hotels include: Hilton Osaka.
Refund / cancellation policy:
1. Substitutions can be made at any time before the training.
2. For cancellations made in writing up to two weeks before the training, a full refund will be made, less a financial charge of ¥ 12500.
3. No refunds can be given for cancellations less than one month before the event.
4. Registration is open to DynoChem customers and prospective customers from industry, academia and government.