| | |
| --- | --- |
| Dynamics: A Look Behind Closed Doors | |
Event Details
Dynamics: A Look Behind Closed Doors is a docu-drama about broken promises and their effect on the inhabitants of a small Ohio town.  The story is told by a young girl whose trust is compromised by her teacher and mentor.  The harmony and goodwill of the rural township is shattered by unexpected circumstances.  
 
Dynamics:  A Look Behind Closed Doors was written as part of a Faculty-Student Collaborative course taught by Tom Sutton and Jack Winget over two semesters at Baldwin Wallace University.  The course facilitates the engagement of students and faculty in the deep learning required for the creation, practice, and sharing of knowledge or works in their area of professional study.  The research and writing of the work was done by a group of ten students who are majors in Theatre, Arts Management, and English.

The audience is invited to remain for a "talk-back" after each performance, where it may join the discussion and add their reactions to the topic.

Director:  Jack Winget
Asst Director:  Tom Sutton
Production Stage Manager:  Emily Briner
Building Stage Manager: Amanda Koberling
Producer:  Mary Ann Hippsley
Technical Director:  Hadden Hippsley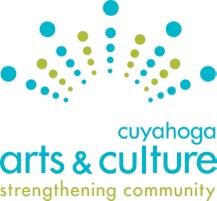 We thank the citizens of Cuyahoga County and are proud to be supported by Cuyahoga Arts & Culture.
 Brecksville Theater on the Square is a 501(c)(3) non-profit organization under the Internal Revenue Service guidelines, and is an equal opportunity employer.

When & Where

Brecksville Human Services Center
2 Community Drive
(Behind the Brecksville Recreation Center)
Brecksville, OH 44141


Organizer
Brecksville Theater on the Square 440-526-6436
Brecksville Theater on the Square (BTOTS) is a not-for-profit corporation in the Brecksville, Ohio. 
BTOTS, founded by Jeannette Winter in 1975, is focused on promoting the arts by;
>  providing education and entertainment opportunities through the dynamics of the performing arts (including producing plays, conducting classes, arranging for special presentations and workshops, and participating in community outreach projects).
>  staging theatrical productions in the local community and to bring creative dramatics to the area through a variety of educational programs and participation in theatrical productions.
>  enhancing the cultural level of the community by staging affordable dramatic and musical theater productions for general audiences in a convenient setting.
>  conducting activities for the purpose of raising funds to support the foregoing activities.

Brecksville Theater on the Square is proud of its history and thanks the City of Brecksville, Mayor Hruby, City Council, and City Services for their unending support of the arts in Brecksville.
BTOTS gratefully acknowledges the citizens of Cuyahoga County for their support through Cuyahoga Arts and Culture.  
Dynamics: A Look Behind Closed Doors