Leaders come into Dynamic Leadership™ sessions with real challenges and, through targeted development, walk out with actionable solutions.
About this event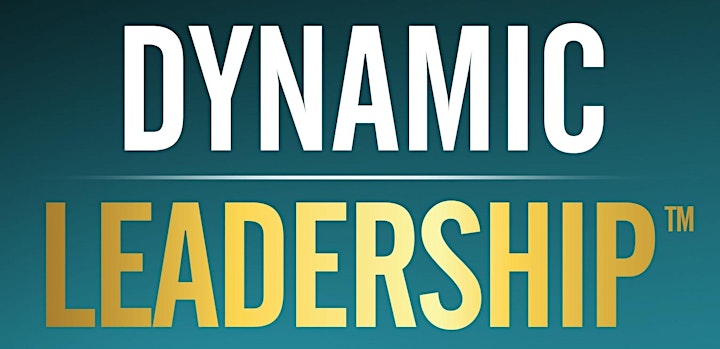 Dynamic Leadership (DLX™) provides an exceptional learning experience whether you have had direct reports for years or you are new to leading people.
FLC welcomes Business Leaders to join us for a unique action-packed two day Learning and Development training session presented in Chicago, IL.
This cutting-edge program will provide leaders the opportunity to:
Learn how to tackle your specific talent and leadership challenges
Practice evaluating & problem solving new ways to achieving superior business results
Resolve some of your greatest talent challenges
Receive resources & tools you can continue to utilize post-event
Discover how you can drive meaningful impact and deliver significant change
Who should attend:
Whether you have had direct reports for years or you are new to leading people, this course was designed to provide you an exceptional learning experience.
What we will discuss:
Managing vs Leading
Employee Engagement
Building & Maintaining Trust
Partnerships that matter
Talent Management
Talent Acquisition
Succession Planning
Career Conversations
Development Planning
Performance Management
Retention
Prework:
Bring a copy of a current or recent job posting for a position you have on your team
Duration:
(2 days) March 8-9, 2022
Other Information:
Parking, fee $65 daily. Valet parking only
NOTE: Participants who are interested in attending both Dynamic Leadership and an associated Facilitator Training must separately register for both events.
Event FAQ:
Where can I easily view all upcoming Dynamic Leadership training sessions?
ANSWER: On our Events page.
What if I have food allergies?
ANSWER: Participants with food allergies should notify the FLC team of any restrictions at least one week prior to the event. An email may be sent to reservations@fergusonlearning.com. Don't forget to include your name and the location you will be attending.
What is the attire for this event?
ANSWER: Business casual
Are you taking precautions for the health and safety of attendees?
ANSWER: We are committed to providing you with a safe learning environment. FLC follows applicable CDC and local public health guidance, including social distancing and safety standards. Marriott, our host venue partner, has enhanced their demanding protocol on cleaning, food and water safety, hygiene and infection prevention. Your Dynamic Leadership Participant Handbook will come shrink-wrapped directly from the printer and course supplies will be new – for your use only. We will continue to take precautions for your health and safety.
What happens if I register for a session that needs to be pushed back or canceled?
ANSWER: FLC guarantees you have the freedom to choose another session date, location, or to receive a full refund. Your choice, with absolutely no fees.
What will Eventbrite's nonrefundable fee cost me if I request a refund for a canceled or postponed session?
ANSWER: You will receive a 100% refund. Ferguson Learning Company pays all fees Eventbrite charges. That is not passed on to you, our valued participants. (Eventbrite requires their Refund Policy and verbiage remain as it appears online; however, it is not applicable to Dynamic Leadership Development Training attendees.)
Organizer of Dynamic Leadership™ Learning & Development Training Event - Chicago

Dynamic Leadership™ (DLX™) is the cornerstone of People Leader development at FLC.
This patent pending cutting-edge learning experience will provide leaders the opportunity to learn, practice, and resolve some of their greatest talent challenges. Whether you have had direct reports for years or you are new to leading people, join us for an exceptional learning experience. From people to processes, participants will learn how to stop managing tasks and deadlines and start leading.