Holistic healing through Delicious Foods and Herbs , Exercise , Mind and Body connections , spiritual and financial awareness.
About this event
Dynamic Growth and Wellness HEALING CONFERENCE AND EXPO
KNOWLEDGE ABOUT WELLNESS THROUGH...
* Nutritional and Herbal Healing ,healing nutritional coaching, Delicious plant- based foods, nutritional assessments, classes, seminars and events connecting with healing whole body using quality herbs and products.
* Physical from Therapeutic Massaging, Fitness and Healing Exercising Classes, Personal Training, Yoga, Meditation, Energy Healing, Destress activities
* Mental, Emotional and Spiritual from Empowerment, Personal and Business development, Counseling, Mind and Brain analysis, Connection with mind, body and spirit.
Vendors Package will include
* 6 Hrs of Selling Time at the Expo
* Online Selling option available to Online Attendees
* Table and Area allocated for product or service
* Promotional Spotlight
* Exclusive Pass to Workshop and Seminar
* A Meal Inclusive per vendor
* Upgrade to our VIP Access Pass offering Special Classes , Exercise and Yoga Training classes, Gift and Massage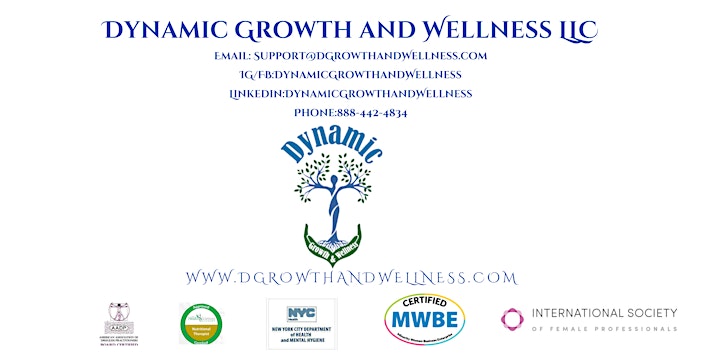 Organizer of Dynamic Growth and Wellness Healing Conference and Expo VENDORS